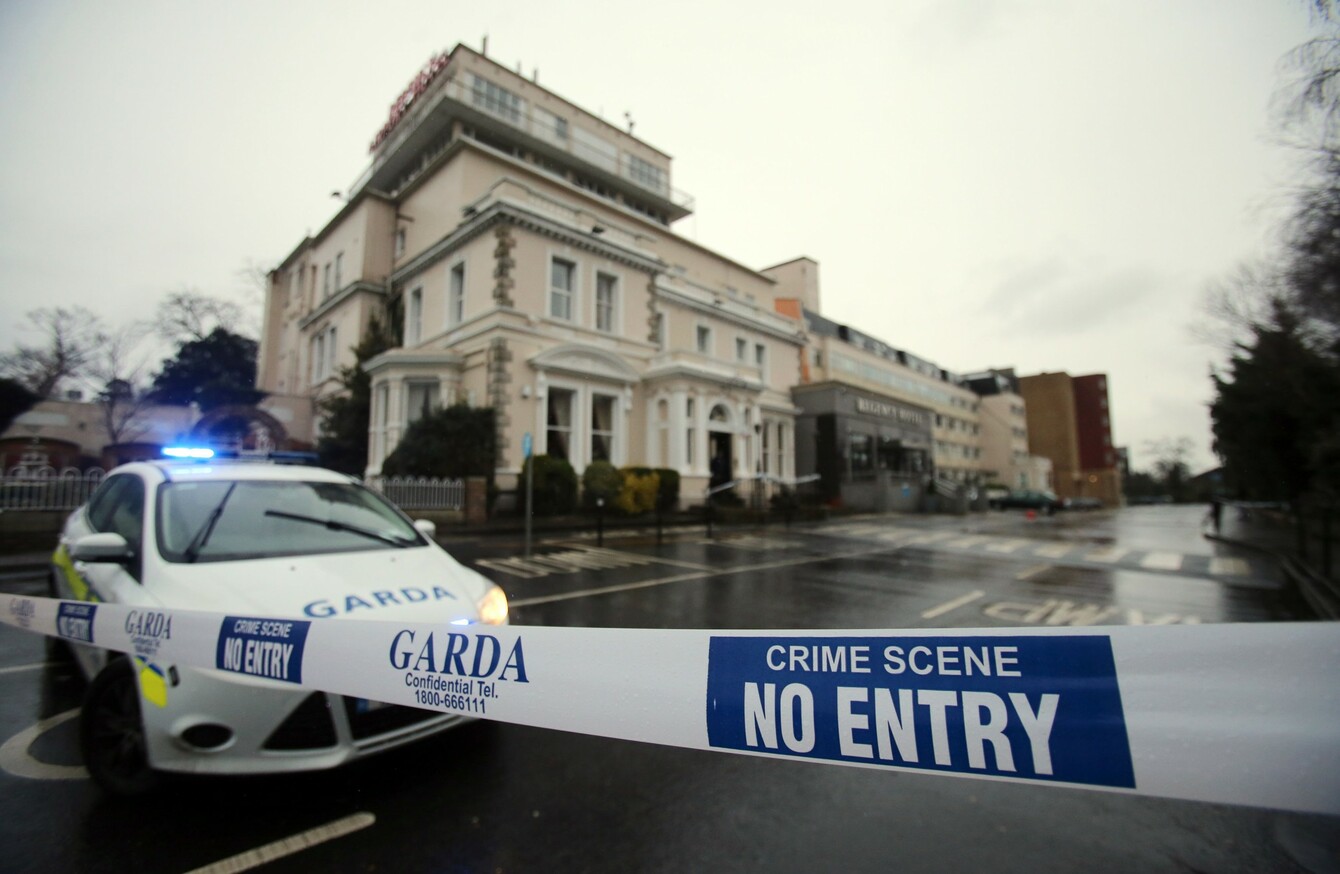 Image: PA Wire/Press Association Images
Image: PA Wire/Press Association Images
ARMED GARDAÍ ARE to man checkpoints across Dublin amid fears of a backlash from Friday's deadly shooting in a capital hotel.
A gang of six men attacked during a boxing weigh-in at the Regency Hotel on Friday, killing one man and shooting two others.
The dead man has been named as David Byrne, an associate of the Kinahan crime gang.
It's believed there were three gunmen wearing Garda ERU gear. Two other men were also involved – one of whom was wearing a beige cap, the other dressed as a woman and wearing a wig.
Reports today suggest that the incident will see major fallout among Dublin's criminal underworld.
Sources indicate to TheJournal.ie that tensions were already running high before Friday's attack.
Dublin Bay North election candidate Jimmy Guerin, whose journalist sister Veronica was slain by gangsters in 1996, said that the incident showed the war on crime had been lost.
"In 1996 when then Taoiseach John Bruton addressed the Dail in relation to Veronica's terrible murder there was all party support for what he said.
Politicians on all sides of the house united and sent a clear signal to the criminals. You will have nowhere to hide; the full resources of the state will be used to smash organized crime.
"The criminals laughed as they sipped their drinks in the sun. Criminals knew it was all PR, criminals knew that as soon as the heat died down it would be business as usual they were right."