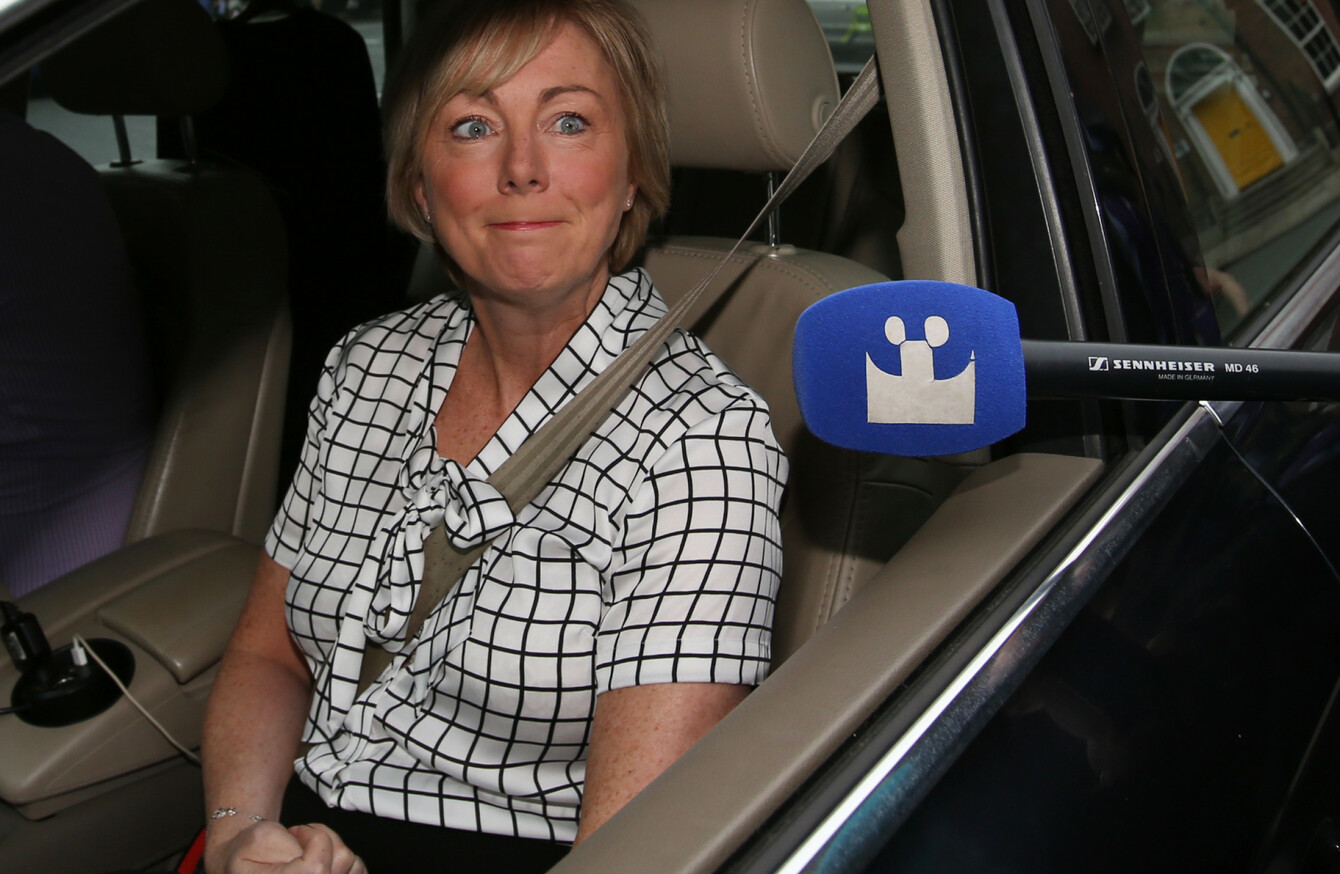 Minister for Social Protection Regina Doherty.
Image: Sam Boal/RollingNews.ie
Minister for Social Protection Regina Doherty.
Image: Sam Boal/RollingNews.ie
THE MINISTER FOR Social Protection Regina Doherty has said that the Public Services Card (PSC) is not compulsory but is mandatory to claim social welfare.
The minister was speaking as a number of stories have emerged of people losing out on public services because they do not have a card.
The is no legal requirement for Irish citizens to hold the card and the government has denied that it is making the card compulsory.
This is despite the card being a requirement for an increasing number of functions including claiming social welfare payments and applying for both a driving licence and a passport.
Other identified targets of the card are for college grants and some health services via a 'patient portal' .
The card carries information such as an individual's name and their PPS number.
A recent story in the Irish Times detailed how a pensioner in her 70s is owed about €13,000 because she refused to register for the card.
A parent whose son has Down Syndrome was asked the get the card also recently told TheJournal.ie that she felt it was being enforced on them in other to obtain supports.
But speaking on Newstalk Breakfast today, the Social Protection Minister denied that the card is compulsory.
"Let's be very clear, nobody is required by law to have a card, so therefore it isn't compulsory," she said.
But for my department it's mandatory, and I know some people might say I'm splitting hairs. But actually because of the high value of the public services that the Department of Social Protection gives, we give out over €20 billion every year.
"We believe that it's not too much to ask people to authenticate who your are, so that we can give you fast and efficient public service so that we get what you're entitled, to and that's all this safe process is."
The Irish Council of Civil Liberties has expressed about the use of the cards and some legal experts in the area have stated that it equates to "an identity card by stealth".