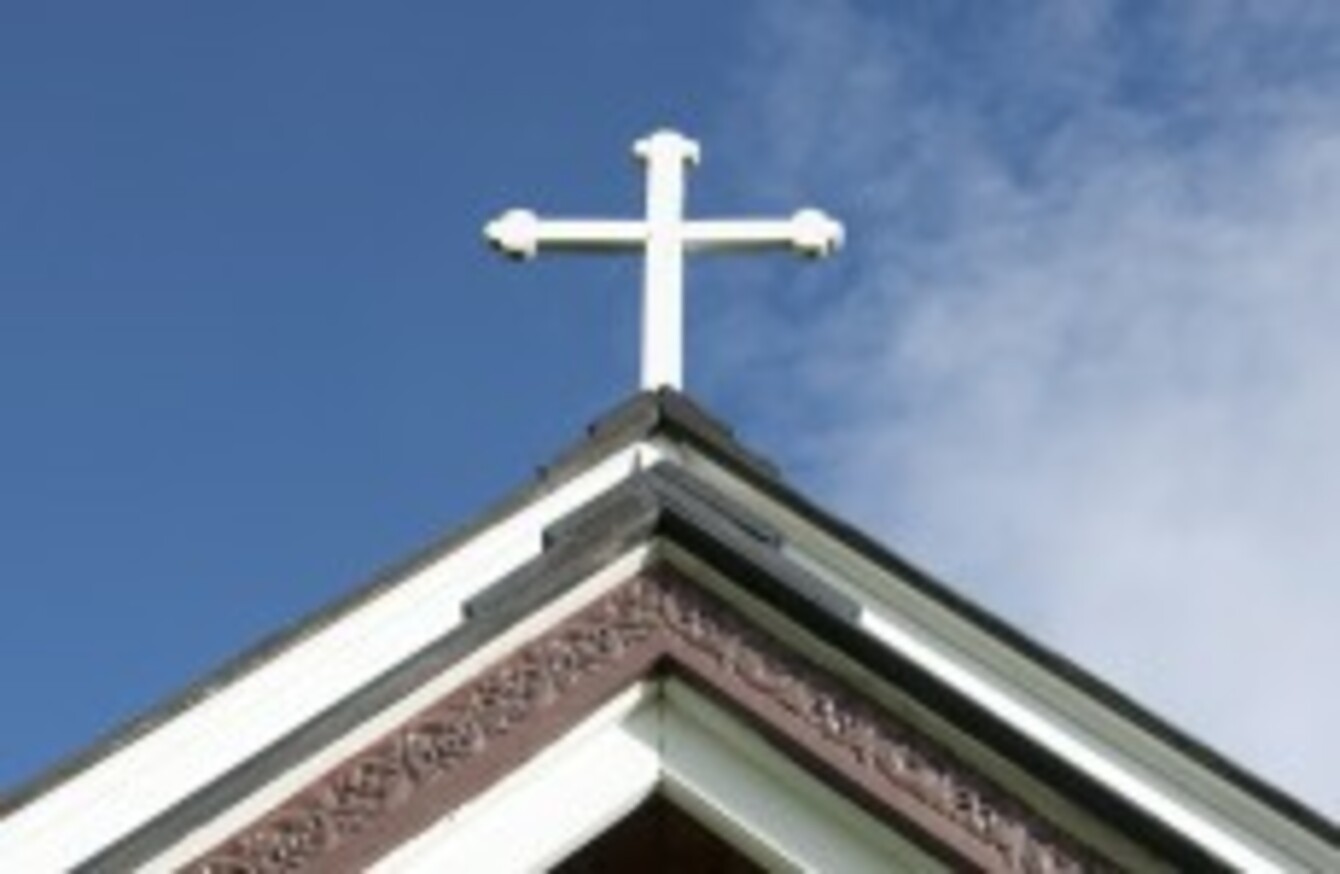 File photo
Image: Keith Levit/The Canadian Press/Press Association Images
File photo
Image: Keith Levit/The Canadian Press/Press Association Images
THE PERCENTAGE OF Catholics in Ireland is at its lowest ever, while the actual number of Catholics is at its highest level since records began.
The figures, released today by the Central Statistics Office (CSO), were gathered during last year's census, which took place on 10 April 2011.
3.86 million people classed themselves as being Catholic – 84.2 per cent of the population. Of this amount, 92 per cent were Irish nationals.
There are over 110,000 Polish Catholics in Ireland, with UK nationals making up nearly 50,000.
No Religion, atheism and agnosticism
The numbers of these increased fourfold between 1991 and 2011, and now stands at 277,237 people.
Just over 98 per cent of this number claim no religion, and comprises of 40 per cent more males than females.
There are just over 29,000 children in both primary and secondary school of no religion.
Dublin City, perhaps unsurprisingly due to its population, has the highest percentage of those with no religion, with over one in eight people falling into this category. Monaghan is the lowest, at just 2.4 per cent.
Four out of five people with no religion were found to live in urban areas (defined as a town or settlement with a population of 1,000 or more).
People of no religion, atheists and agnostics are also less likely to get married than others.
This same group were found to have a higher level of education, and were more than twice as likely to have a postgraduate degree or diploma.
Catholics
From 1881 to 1911, Roman Catholics represented just under 90 per cent of the population in Ireland, before peaking in 1961 at 94.9 per cent.
Each subsequent census since then has shown a decline in this percentage, its lowest being the 84.2 per cent recorded last year.
The percentage of Roman Catholics has dropped in every diocese in Ireland, with Catholicism having the smallest annual growth over the 20 years from 1991 to 2011.
The census found that there were 10,339 non-Catholic babies (under the age of one) in Ireland in 2011.
South Tipperary has the highest percentage of Catholics in Ireland, at 91.4 per cent, while the area of Dún Laoghaire/Rathdown in Dublin had the lowest, at 77.6 per cent.
There were 64,798 divorced Catholics recorded by the census – 58 per cent of them female.
At a divorce rate of 3.6 per cent in 2011, however, it was lower than the national divorce rate of 4.2 per cent (of those who were ever married).
Orthodox Christianity
There is a total of 45,223 Orthodox Christians in Ireland, over double the 20,768 in 2006. This group has seen the greatest rate of increase from 1991 to 2011, at 27.4 per cent.
Four out of five Orthodox Christians in Ireland are non-Irish, with Romanian nationals comprising one-quarter. Just over half of all Orthodox Christians live in Dublin.
Church of Ireland and Protestantism
When combined, members of these religions represent 2.92 per cent, or 134,365 people, of whom 129,039 are members of the Church of Ireland.
Wicklow has the highest percentage of Church of Ireland members, at 6.7 per cent. In second is Cavan, with 5.8 per cent.
Four out of 10 Church of Ireland members reside in the greater Dublin area.
Responding to the current numbers, the Church of Ireland Archbishop of Dublin, Dr Michael Jackson said:
A significant number of Irish people is exercising a sense of freedom to belong religiously to churches and bodies in which they did not necessarily grow up and others are coming to an expression of adult faith for the first time in such communities.
I am delighted to see this trend and pray that Church of Ireland people locally will be welcoming and embracing of new friends and church members.
Muslims
Of 49,204 Muslims, the overwhelming majority (97.9 per cent) are located in urban areas, with nearly half of all Muslims living in the greater Dublin area. In the last census in 2006, the number of Muslims in Ireland totalled 35,539.
There are one-third more male Muslims than female Muslims, with nearly 12,000 Muslim children in primary and secondary school.
Irish nationals make up the majority of Muslims, at 37.1 per cent, and over half of all Muslims live in County Dublin.
Other religions
There are 24,600 Presbyterians in Ireland, with Irish making up 62.8 per cent.
The Apostolic and Pentecostal population in Ireland totals 14,043, with over 60 per cent having an African ethnicity.
There are now 10,688 Hindus in Ireland, compared with just 953 in 1991. Over 80 per cent of this total are Asian.
The number of Buddhists in Ireland totals 8,703. Over one third are Irish.
Senior statistician at the CSO, Deirdre Cullen, said:
This report again underlines the fact that Ireland has an increasingly diverse population where changing cultures and religious beliefs play an important part.