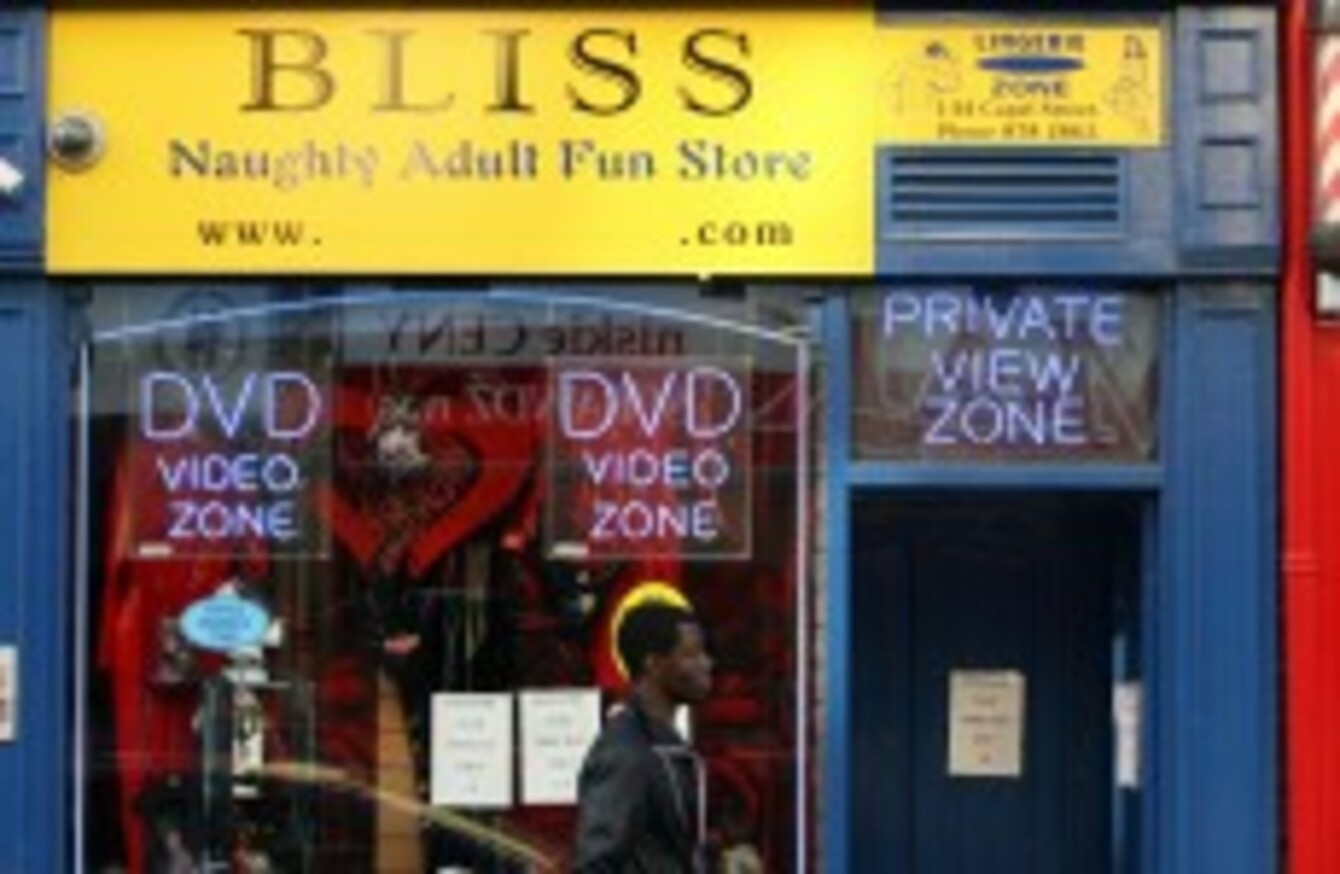 Adult store on Capel Street, Dublin.
Image: James Horan/Photocall Ireland
Adult store on Capel Street, Dublin.
Image: James Horan/Photocall Ireland
DUBLIN MEP EMER Costello has called for the government to regulate the adult entertainment industry in Ireland.
Speaking to TheJournal.ie, Costello said this industry can "often but not always be linked to criminality and prostitution" and this should be tackled by the government.
She said it is important to look at all aspects of the sex industry as a whole of problems with sex trafficking and prostitution are to be dealt with.
The MEP said planning should play a big part in the regulation of the stores as current planning allows for any premises with retail planning permission can become an adult shop and and any dance and bar license can become a Lap Dancing Club.
Costello said that under the UK system, these stores are subject to stringent licensing and planning regulation and proprietors are even questioned about criminal records.
"I'm not saying it needs to be prohibited but we need to ensure that we're protecting people," she said.
The MEP said the increasing volume of these stores in Dublin's city centre is holding back the potential of certain areas to become retail cores if they are not "blighted by adult shops and inappropriate signage".
The Dublin City Business Association (DCBA) published a study last week calling for lap-dancing clubs to be phased out of the South William Street area, which they point out is one of the capital's premier shopping districts.
Costello said current planning regulations leave residents and local businesses with no recourse to the planning laws to voice their concerns.
She also requested that the Minister for the Environment, Phil Hogan, publish the findings of the Special Task Force established in 2007 to examine this issue but a spokesperson for the Department told TheJournal.ie that it had no plans to publish the report.
"I think that's very disappointing," Costello said. "If they've already done the work then why can't we just see it?"
"I have written to the Minister about this and I think the findings should be published and let the public have their say on it," she added.