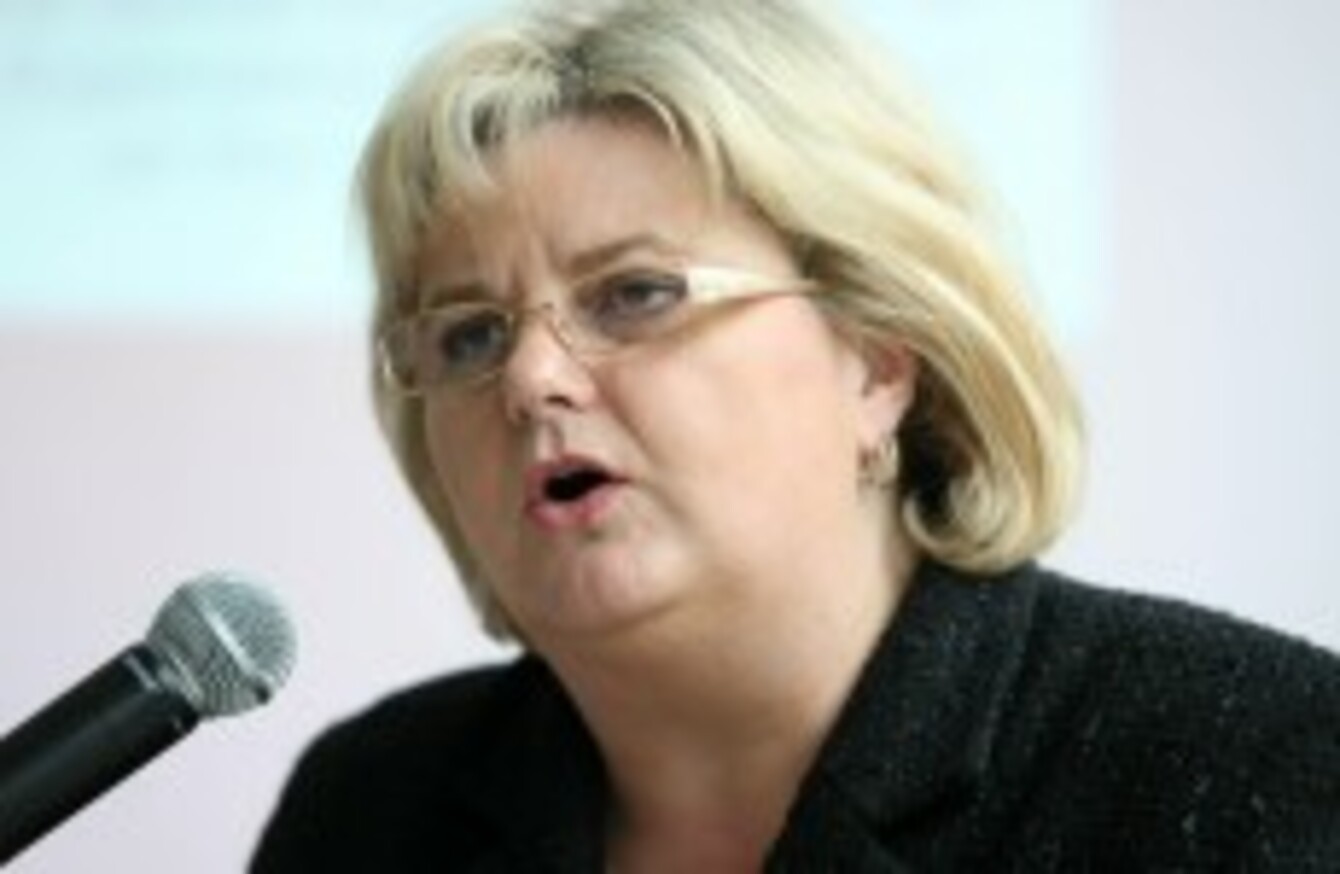 Angela Kerins, CEO of the Rehab Group
Image: Kenneth O'Halloran/PA Wire
Angela Kerins, CEO of the Rehab Group
Image: Kenneth O'Halloran/PA Wire
ANGELA KERINS, THE chief executive of not-for-profit group Rehab, has said that any stipend she is paid for work on State boards goes straight to charity.
Earlier this week, Sinn Féin's Gerry Adams asked a parliamentary question about her positions on the boards of the Equality Authority and on HIQA (the Health Information and Quality Authority). Justice Minister Alan Shatter replied that she receives €11,292 for the Equality Authority role and €11,970 for her role on HIQA. However, he also said that it is "understood that she donates the fees outlined to charitable causes" and that she does not claim expenses for either role.
Today, a spokesperson for the Rehab group reiterated the minister's comments, telling TheJournal.ie that "Rehab would like to make clear that Angela Kerins has never benefited financially from the work she has performed on State boards" and that all "renumerations owing to her" for her work on the boards have been donated to charitable causes.
The spokesperson was unable to specify which charities benefit from the donations because Kerins "has never sought to publicise or identify the causes who receive these or any other private donations". He added:
However, as this has been brought into the public domain by other parties, we can confirm that the causes are in the areas of education, disability and suicide prevention.

We can also confirm that she has never claimed for any expenses she has incurred in carrying out her duties for these boards. It should also be noted that regarding Angela's work on State boards, she has performed her duties dilligently and conscientiously, helping to bring her expertise and ability to bear on some of the issues facing these authorities.
Further to an enquiry from TheJournal.ie as to whether Kerins applies for her donations to be written off against her income tax, we were told that she does not claim that tax back.
The Rehab Group disclosed this week that Kerins is paid a €234,000 salary for her role with it. Rehab announced plans to make 18 workers redundant at its recycling facility in Galway this week. Siptu trade union organiser Michelle Quinn said that "the majority" of those facing redundancy in Galway have disabilities.