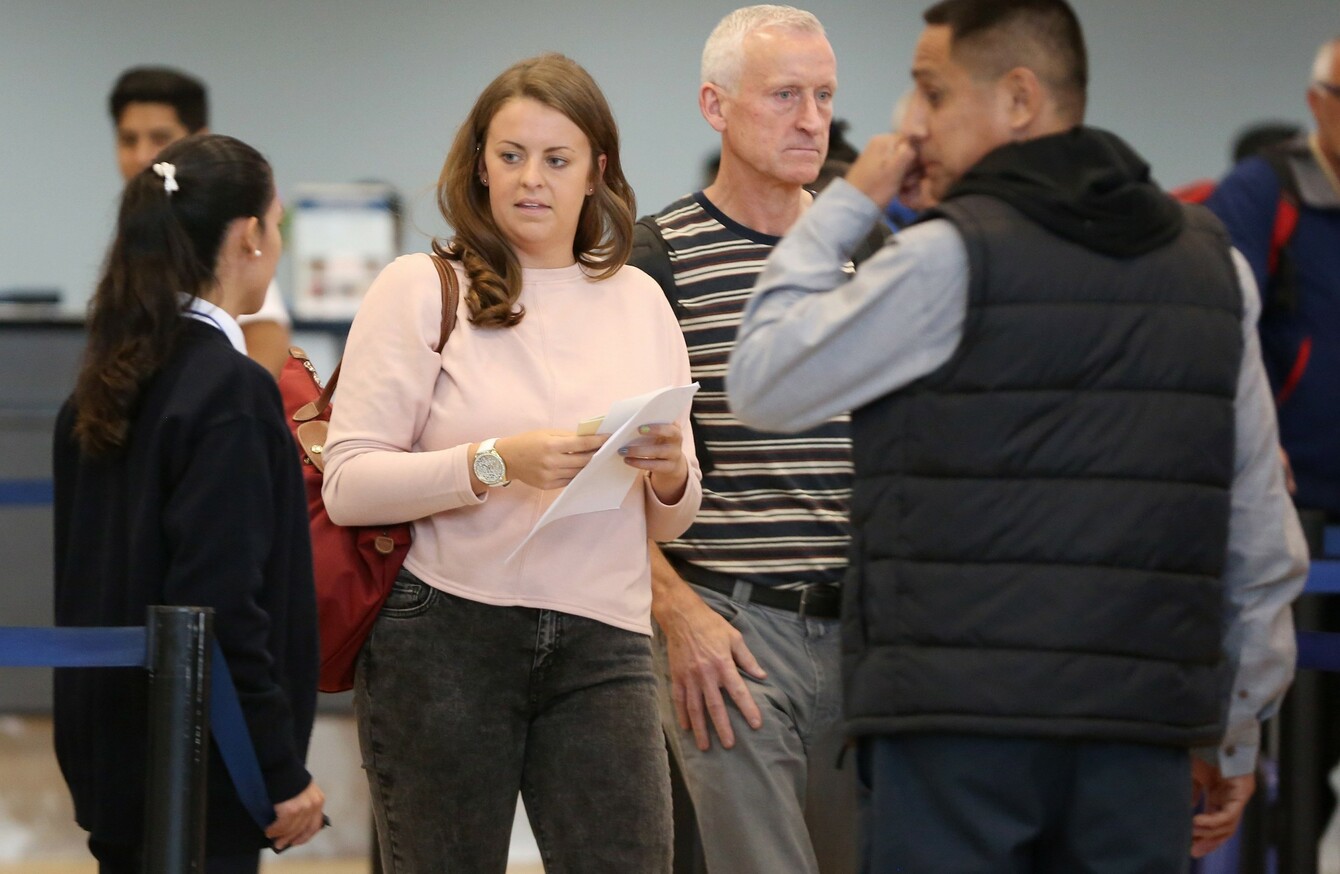 Drug mule Melissa Reid pictured in Peru earlier this week
Image: Martin Mejia/PA Wire
Drug mule Melissa Reid pictured in Peru earlier this week
Image: Martin Mejia/PA Wire
DRUG MULE MELISSA Reid has claimed that she knew what she was doing when she attempted to traffick drugs out of Peru in 2013.
In an interview in today's Scottish Mail on Sunday, the 22-year-old has said that she did "an awful thing", but that she took "full responsibility" and that it had been her decision to smuggle the drugs.
Reid flew back into Scotland on Wednesday after being released from prison in Lima. She served about one third of her six-and-a-half year prison sentence and paid a fine of around €2,650.
Reid was jailed alongside Tyrone woman Michaella McCollum back in 2013.
McCollum was released earlier this year, but remains in Peru as part of her parole conditions.
In today's interview, Reid said that she was offered €5,000 to smuggle the drugs, but that money hadn't been a motivating factor.
"I didn't owe any money or anything. I just wanted to be able to boast about it," she said.
I wasn't in the right state of mind, was living this ridiculous life and wanted to show I could manage it. I now realise that I put myself at risk and no one would have known where I was if anything had happened to me, but I didn't care at the time.
Reid flew from Madrid to South America, and said that the men accompanying her had guns – but at no time had threatened her.
Speaking about passing through Peru's customs, Reid said: "The next day we went to the airport. I remember I was shitting myself inside but on the outside I had my game face on."
Reid said that she then had her bag searched before being arrested by Peruvian authorities.
At that point, she said, the plan they had discussed with the drug smugglers was to say they had been forced into smuggling the drugs.
Reid was accompanied on her return to the UK by her father William Reid.