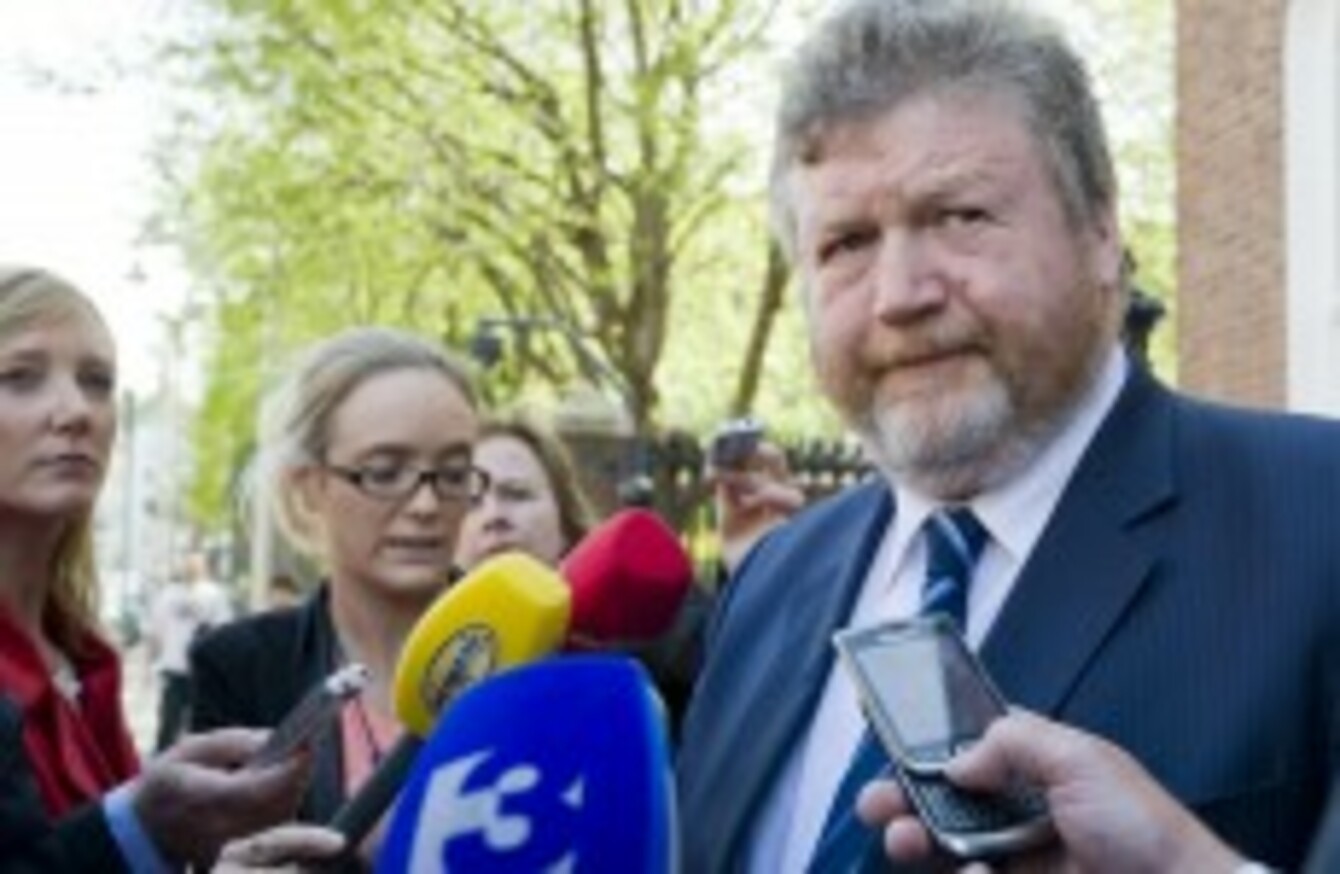 Health Minister James Reilly
Image: Laura Hutton/Photocall Ireland
Health Minister James Reilly
Image: Laura Hutton/Photocall Ireland
Updated 9.20pm
JAMES REILLY SAID earlier this afternoon that he does not want to make a big deal of a threat to burn down his home after he revealed to a local newspaper that he has received a letter from abortion opponents "threatening arson".
Speaking to the Fingal Independent, the Health Minister said that he had recently received the letter to his family home from what he said were opponents of the abortion bill "threatening arson".
"I'm not going to make a big deal of that," Reilly said today. "Everybody's been receiving all sorts of threats. I believe even journalists are having pretty nasty phone calls made to them as well."
He said it was not nice for his family but that politicians  are "all in the same boat". He added: "I wouldn't want to be putting any oxygen on that particular fire if you'll pardon the pun."
Reilly is the latest politician to disclose abuse and threats received related to the ongoing abortion debate.
Last week Enda Kenny told the Dáil that he had received "letters covered in blood" while independent TD John Halligan said he was warned to check under his car.
"Lots of people are enduring what I think is unfortunate because I think it is unnecessary," he said.
Reilly said that a "small number of people" have "gone further than they should"  but said he believed things would settle down once the Protection of Life during Pregnancy Bill is passed into the law.
He added that the government was "determined to live up to our obligations".