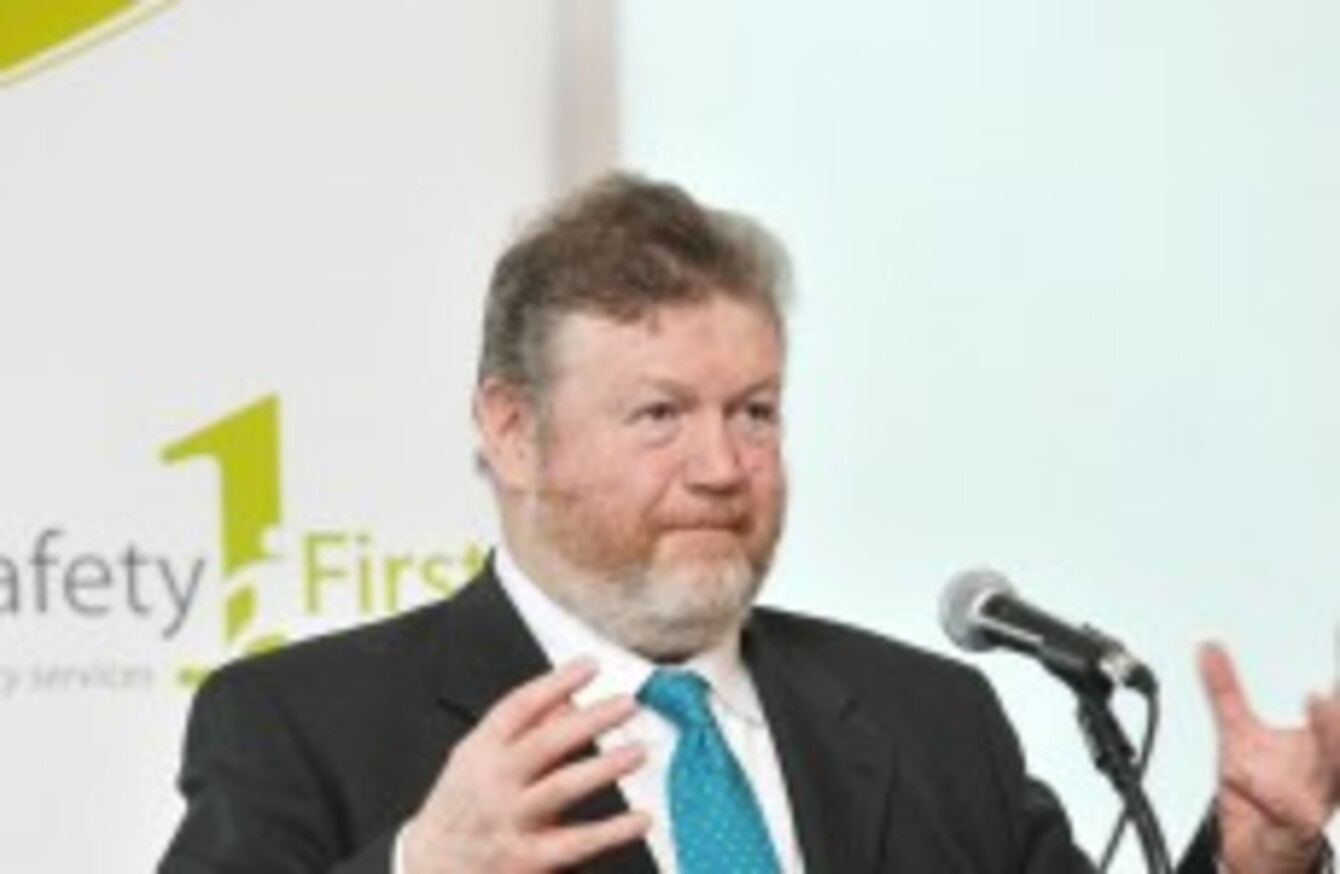 Image: Photocall Ireland
Image: Photocall Ireland
HEALTH MINISTER JAMES Reily is admitting the task of targeting €666 million in cuts and savings in his department next year is a "huge challenge".
The Minister's been charged with overseeing a programme that will include €268 million in pay related savings and €113 million from a 'probity drive' aimed at medical card holders.
Speaking to Pat Kenny on Newstalk this morning, the Minister said the task would be the "toughest challenge I've had to face yet as minister".
Probity
As part of the process, those in receipt of medical cards will face scrutiny of their cases to see of they are entitled to retain them.
The minister said the process was being undertaken as it appeared different qualifying criteria were being applied in different part of the country.
Asked by the host whether qualifying standards would be brought down as a result, Reilly insisted that would not be the case, and said he initiative was aimed at reaching an "equitable situation" whereby all cards were  assessed "on the basis of financial hardship and medical condition".
"Let me be clear about probity — if people are not legally entitled to have a medical card, then they should not have one."
And while he confirmed the target of €113 million, Reilly said he "couldn't be forensic about the figure".
Payroll
Regarding the payroll savings to be achieved, the Minister said they would be accomplished in a number of ways, and that it was sometimes the case that "where there's extra hours to be worked, sometimes people will be willing to take a pay cut instead of working those extra hours".
He also talked up the establishment of a 'nursing bank': "We now have permission to create a nurse bank. That means we can have a group of nurses on our books that we can call on that we can use outside of agency nurses."
GP care
The Minister defended the big ticket 'good news' item in yesterday's Budget, the much-flagged measure to provide free GP care to children aged five and under.
The universality of the move (the fact that it's free to the wealthy as well as the less well-off) has been criticised by some, but Reilly insisted that the programme had benefits for all of society, and not just parents of young children.
"When it comes to children, think of something else that has universal benefits — the vaccination programme, for instance, that has benefits for the population as a whole.
"You have to think not just of the few thousand who come form wealthy families but the hundreds of thousands who come from hard-pressed families."
He again said the measure was part of a wider "road-trip to universal health insurance".
Prescriptions
Touching on the hike in the prescription charge to €2.50, the Minister said the measure was helping target the problem of older people consistently getting repeat prescriptions even when they're not needed.
He said that since the fee was initially brought in, the practice of people amassing a large supply of drugs had lessened: "A lot of that has changed, people are saying 'I don't need that, I have two of them at home already'."
Finishing up the interview, Kenny asked Dr Reilly whether he would be insisted he stayed in the Department after the Cabinet reshuffle, which is expected sometime after next summer's European and local elections:
"Absolutely. This is the only reason I came into Irish politics. I came in because I saw my patients suffering on a daily basis."