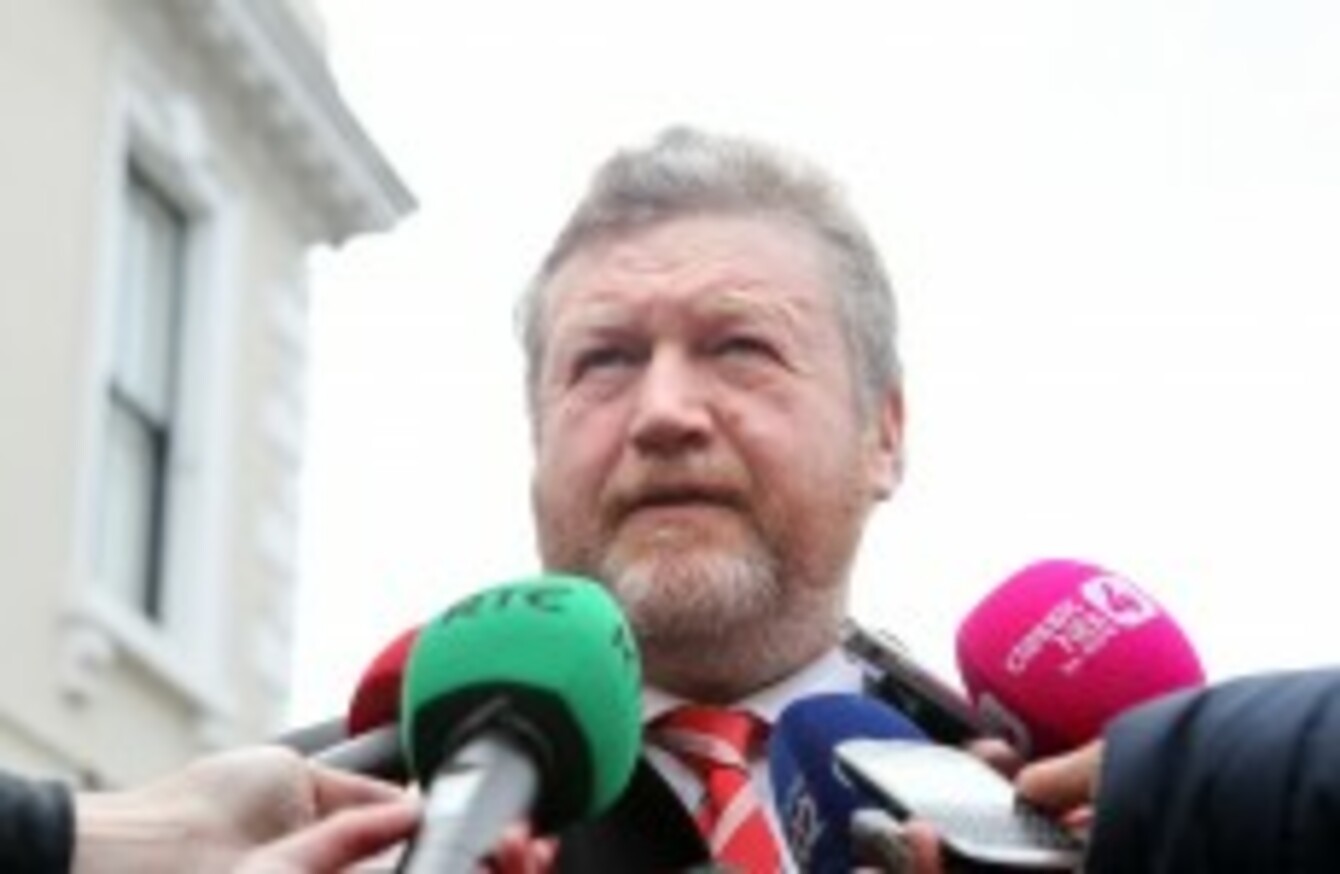 Minister for Health Dr James Reilly
Image: Sam Boal/Photocall Ireland
Minister for Health Dr James Reilly
Image: Sam Boal/Photocall Ireland
MINISTER FOR HEALTH Dr James Reilly has emphatically said that pregnant women who are suicidal will not have to face a panel of six doctors should they want to access an abortion.
Weekend reports had said that the Protection of Maternal Life bill would mean that women with suicidal ideation who wished to have an abortion would have to face six medical professionals.
Speaking to reporters this afternoon, Minister Reilly said at the heart of the issue is the need for legislation "to clarify this situation for women who have to use this service and for the doctors who have to provide it".
He said he believed that people "may have formed the wrong impression" and that the heads of bill were not finalised and are still in process. The minister said it wouldn't be right for him to discuss what is in them until they have been discussed by cabinet.
Panel
With regard to the reports of a panel of doctors assessing pregnant women – which had been dismissed as 'ridiculous' by a leading perinatal psychologist earlier today – the minister said:
It is not going to be the case and it is never going to be the case that a woman who is in a distressed state with suicidal ideation would be subjected to an interview by six different medical people, either simultaneously or individually.
The heads of bill will be discussed by Reilly and his government colleagues, before going to the Oireachtas Joint Committee on Health and Children before the bill is finally drafted.
It was questioned whether the heads of bill will be brought before cabinet tomorrow, and Reilly said it was his intention that they would be. While Fine Gael and Labour are said to disagree over much of the heads of bill, the minister said that "of course there are always differences of opinion".
What we have to do here is honour our obligation to bring clarity to the law so that the women of this country know what is available in relation to the services that are there for them and the medical people who have to provide these services are clear on what is legal and what is not.