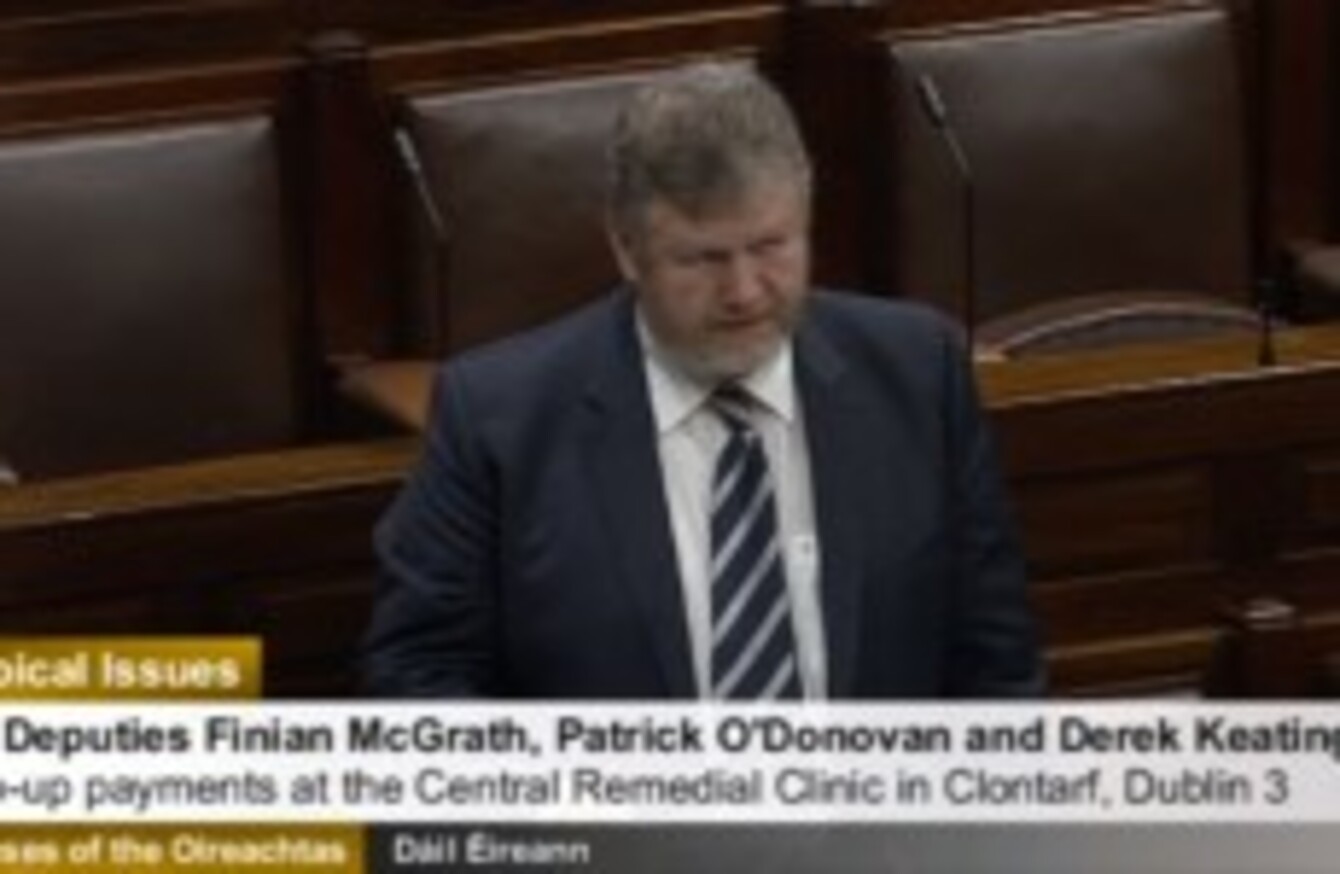 Health Minister James Reilly
Image: Oireachtas.ie
Health Minister James Reilly
Image: Oireachtas.ie
HEALTH MINISTER JAMES Reilly has again rejected claims that the HSE was aware of an arrangement whereby senior staff at the Central Remedial Clinic were paid 'top-ups' to their salaries.
Former chairman of the Clontarf facility Dan Peelo said on Monday that "very top people" at the HSE attended a meeting in 2009 at which privately-funded payments for nine people in the organisation were agreed to.
Speaking earlier this week, Reilly said there was "no documentation" to support "the allegations that the HSE were aware of and had agreed to this".
And answering questions in the Dáil this evening, the Minister repeated his rejection of the claims, saying:
"In regard to the CRC, the HSE has advised me that the unsanctioned payments entered into by the CRC with its former CEO and other senior staff at the organisation were not — I repeat were not — at any stage agreed to or sanctioned by the HSE.
Under Section 38 of the Health Act 2004, which includes both health agencies and voluntary hospitals, bodies may not supplement approved rates of remuneration with either Exchequer funding or non-government sources of funding.
A internal audit, ordered last year, found that just seven of the 42 organisations in the State that fall into the category were fully compliant with guidelines on pay.
Top managers and executives at non-complaint hospitals and agencies are to be hauled in for meetings with the Director General of the HSE from next week to answer questions on the issue.
Reilly told the Dáil this evening that the HSE would "take whatever action needed" to achieve full compliance with pay policy.