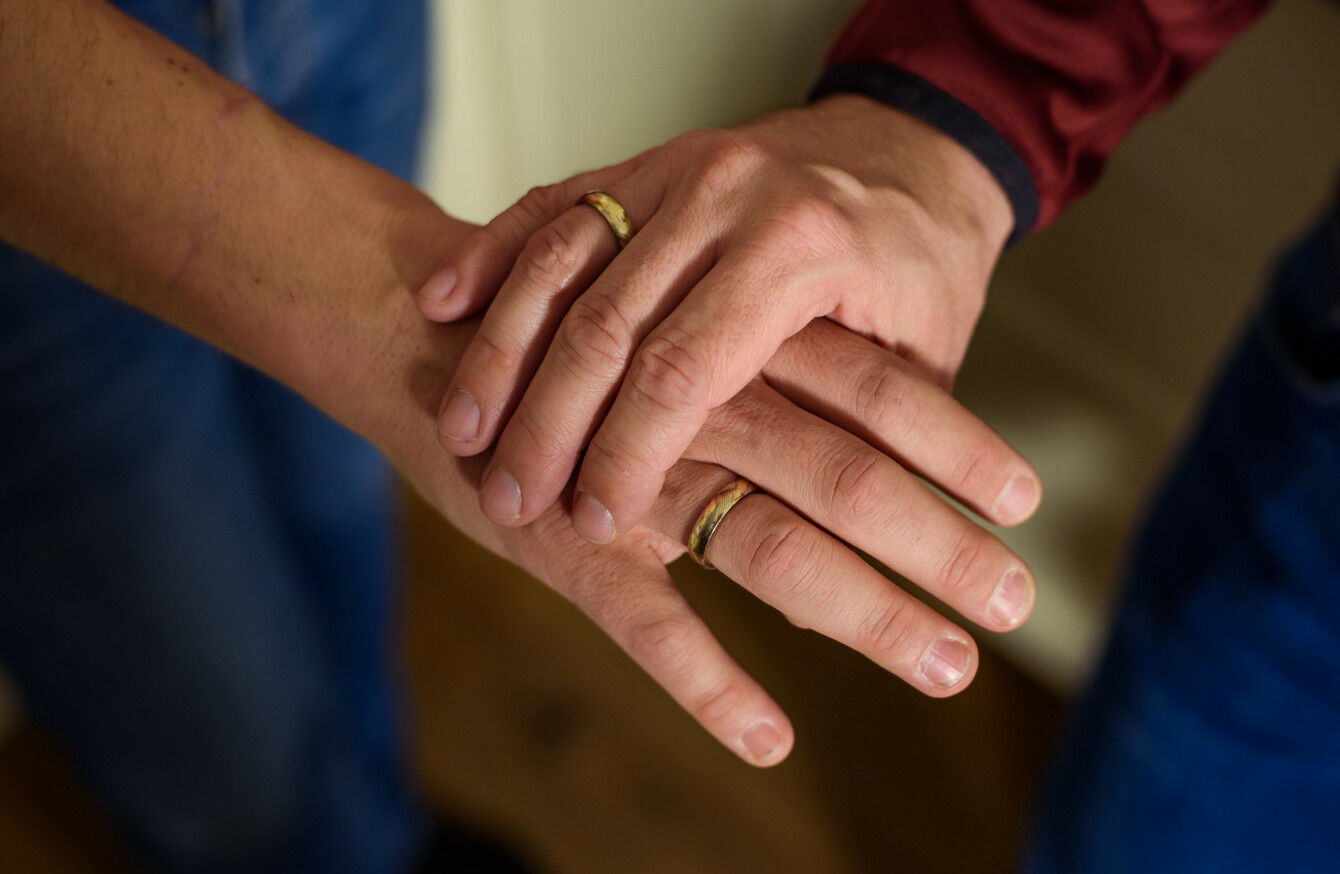 Maintaining and forming relationships can be difficult after a stroke.
Image: DPA/PA Images
Maintaining and forming relationships can be difficult after a stroke.
Image: DPA/PA Images
WORKING AS A clinical nurse specialist in the stroke unit of a busy hospital, Niamh Malone had long been an expert on strokes. But when, five years ago, she suffered a stroke herself, she learned first-hand about the struggles survivors go through.
Experiencing a stroke can be isolating. As Malone puts it, "even going out the door can be challenging".
It creates fatigue, where doing even simple tasks can leave you drained, making you even more isolated from the world around you.
It can create cognitive deficits, where survivors can experience issues with processing information, concentration and attention.
Malone created an app, Fatigue Friend, due to launch next month, to help people with brain injuries through these issues, and achieve day-to-day goals.
It gives stroke survivors back some control, independence and self-esteem by allowing them to self-manage their fatigue.
But another way that a survivor's world can change after a stroke is their relationships. Dealing with the physical and mental changes that a stroke creates brings new challenges to relationships – both those that you've had your whole life and those that you want to begin.
"It's very difficult to form a relationship after a stroke," Malone says. As a single parent who has a daughter doing the Leaving Certificate, she jokes, it was "already hard enough".
But as soon as you mention a stroke to someone they say 'bye bye' and you never hear from them again.
For Malone, it has been things like memory loss, which means she needs to see someone frequently in order to recognise them, that can create issues for both new and old relationships.
Workshops
The topic of relationships and intimacy will be part of a workshop for stroke survivors later this month. The aim is to touch on "all of the things that can impact a person in their relationship and sexuality", says Carolina Dominguez, a rehabilitation assistant with Acquired Brain Injury Ireland.
The workshop will be part of the Irish Heart Foundation's Stroke Survivor's Day, which Malone will be chairing later this month. The event, on 24 April in Croke Park, aims to bring survivors and their families, friends and carers together to share knowledge and experiences.
Dominguez will c0-chair the workshop, coaching survivors and their partners, friends and family through the ways that a stroke can affect relationships.
The session will talk through how the physical pain and the emotional pain, in the form of depression and anxiety, that a stroke survivor can face affects their interactions with those around them.
#Open journalism No news is bad news Support The Journal

Your contributions will help us continue to deliver the stories that are important to you

Support us now
A new difficulty communicating, or side effects from medication, are some of the things that can affect intimacy:
Medication can affect sexual relationships and relationships more widely. Even if its something as simple as making you sleepy.
As well as breaking down the different emotions that people experience after a stroke, be it anger, frustration or fatigue, Dominguez aims to inform attendees about the help that they are entitled to.
Intimacy and relationships is a big part of a person's life. It's such a delicate area that people might not know that professionals can help them. But you can talk to your GP or therapist.
"People are reluctant to bring up the idea of intimacy. They might not realise that they can address this through the rehabilitation process. But they can."
Sharing
The free event will also have workshops on topics including social welfare, fatigue management, music therapy and stress management.
Malone knows that bringing people who have had similar experiences together: "Bringing survivors together from all over the country, from ages 18 to over 90, means that you can learn so much."
It helps to all come together.