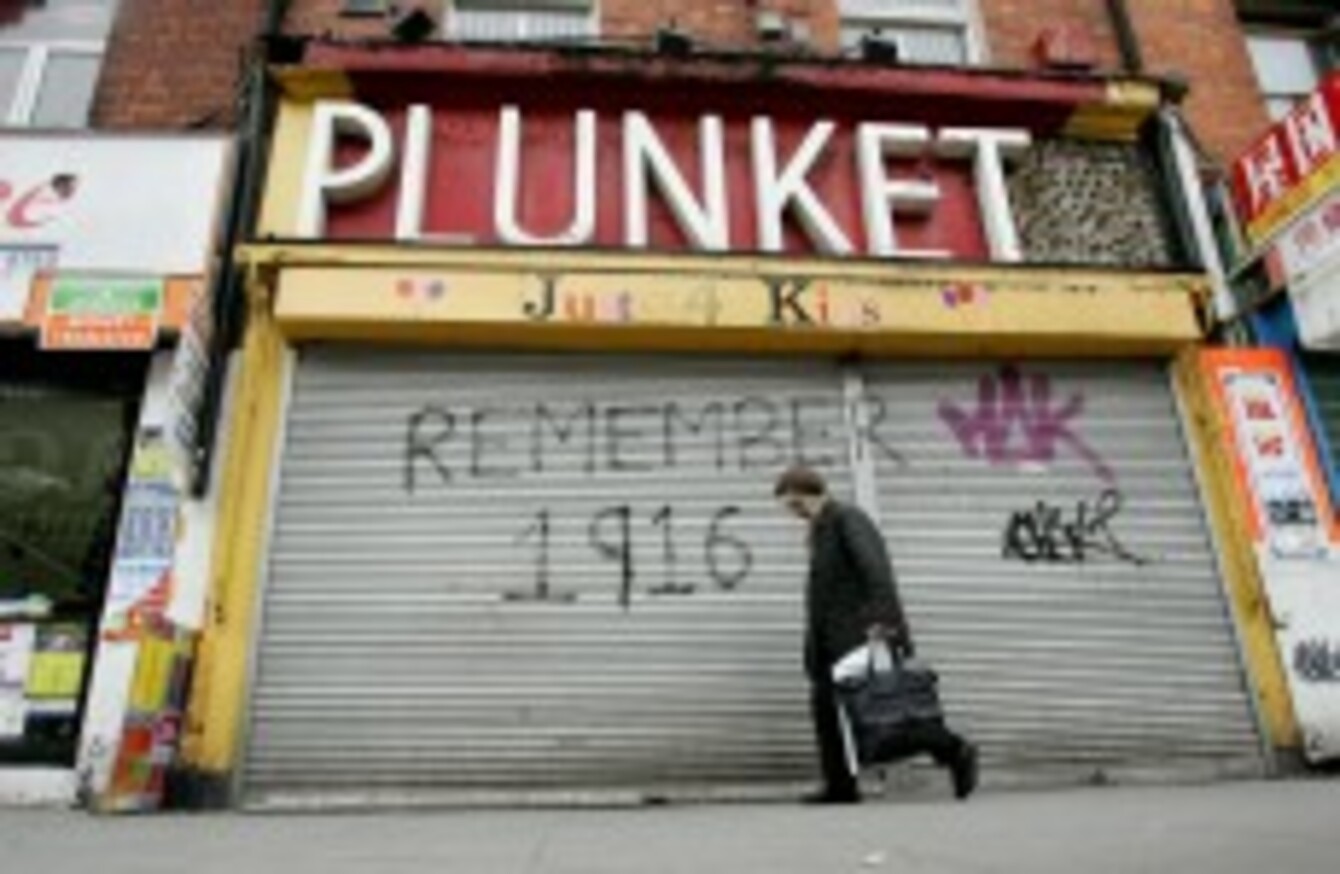 Number 16 Moore Street
Image: Leon Farrell/Photocall Irland
Number 16 Moore Street
Image: Leon Farrell/Photocall Irland
THE RELATIVES OF the executed leaders of the 1916 Rising will hold a protest at Moore Street today over plans to redevelop the area.
The families are unhappy with the new proposal which will see some of the terraced buildings on historic Moore Street make way to allow for a shopping centre to be built.
They plan to form a giant circle and wrap their arms around the terrace this afternoon in a bid to protect the entire historic site.
The relatives and members of the Save Moore Street Committee say they have reservations about all the plans for the street in Dublin's city centre, including the building of a commemoration centre.
"We just want to see the street restored and rejuvenated. We want it to be a living street," Barry Lyons, one of the organisers, told TheJournal.ie. 
The leaders of the 1916 Rising surrendered in the building at 14-17 Moore Street, which is also the site of where the provisional government was headquartered during the Rising.  Minister for Arts Jimmy Deenihan has said the centre will "secure the future of one of the most important sites in modern Irish history".
It is planned that the commemorative centre will be fully completed by the time of the centenary events in 2016.
Lyons said that he'd rather see the area developed into a 'battlefield quarter' to highlight its pivotal role in the 1916 Rising, rather than just building a commemorative centre alongside a shopping mall.
He was also critical of the developer involved in the reshaping of the street.
"This is a crucial part of Ireland's history," he said. "If it was a megalithic tomb, for example, they wouldn't let a developer near it".