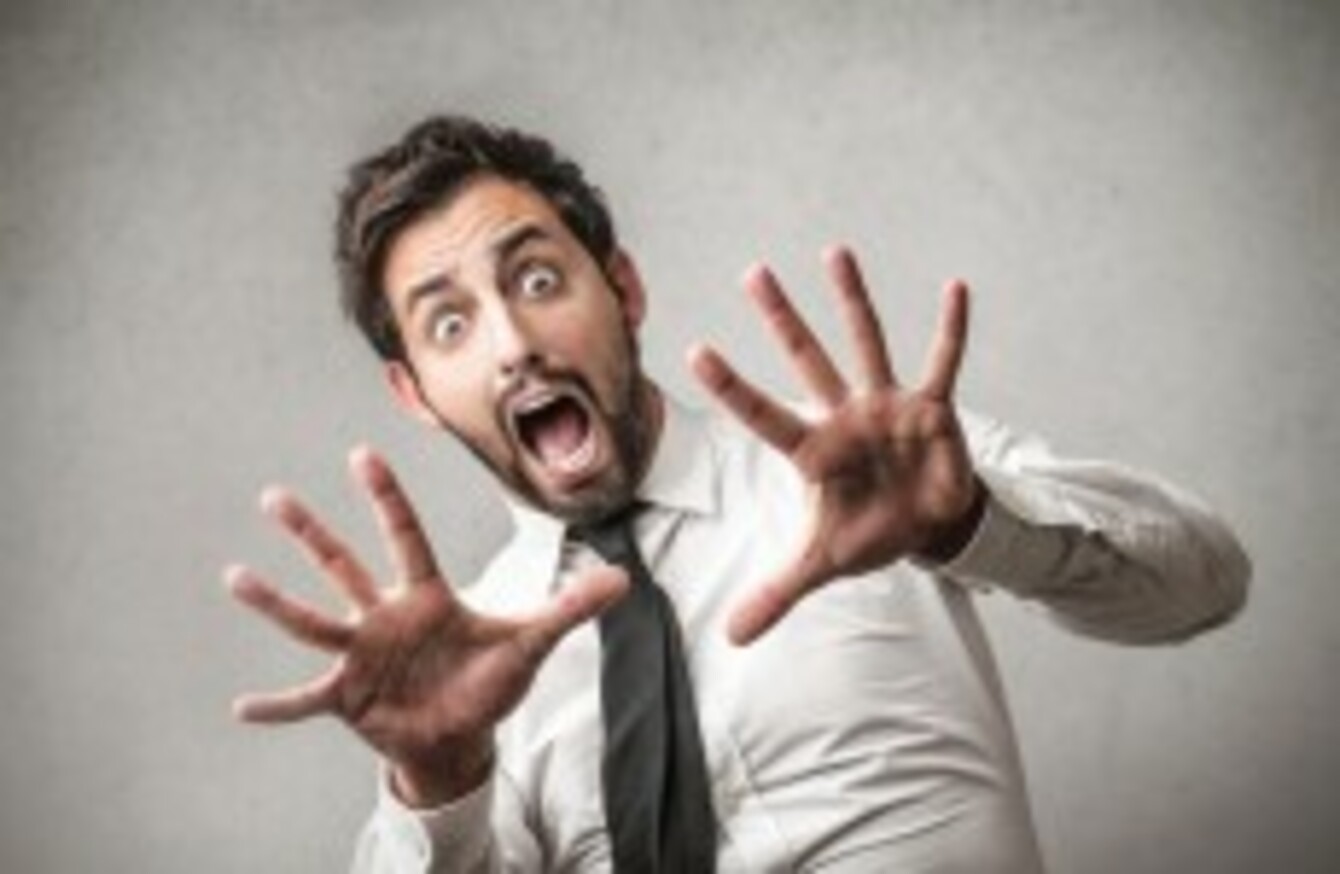 Image: Shutterstock/Ollyy
Image: Shutterstock/Ollyy
IT'S EASTER MONDAY and we all have to head back to work tomorrow. * Grumble *. Have you got the long weekend fear? We're betting that you do. The longer the time off, the harder it is to go back.
In more ways than one it seems. Workplace stress is becoming more and more of an issue with the Irish labour force in post-recession Ireland, and a lot of it stems from people being afraid to take a break.
A recent Lyons Tea survey of 103 Irish workers aged between 18 and 70 found that 70% of those polled had no idea what breaks they were entitled to on a typical working day (generally a 15 minute tea break in the morning and an hour for a lunch, based on an average 8-hour day, in case you're wondering).
50% of those polled never took any kind of short break while at work, while 20% felt frowned upon, or 'break-shamed', for taking five minutes for elevenses each day.
Dr. Ciara Kelly, Greystones native and in-house doctor on RTE's Operation Transformation, is advising Ireland's workers that taking five minutes for yourself is the passport to productivity.
"Well it's hardly surprising people aren't taking breaks. With the stress of the recession people are working very hard in pressurised environments," she tells TheJournal.ie.
But it's a false economy and mixed-up thinking that drives that mentality.
Americans take next to no breaks in their workplace and they are no more productive than Europeans.
In terms of stress levels, you need to punctuate your day so it's not all 'task task task task'. It's something so simple but it means better mental well-being and quality of life.
It's clinically proven that working in bite-sized pieces maximises productivity. Look at how we are trained in school, for our leaving cert, 'study smart not hard' is the mantra.
Well adults are the exact same, and we inevitably end up stressed when we're rushing from one task to another.
Performing monkeys
Dr. Kelly has seen her fair share of work-related stress in her own practice.
You couldn't be a GP working the last 15 years and not see it, particularly 2008, 2009, 2010 – seeing people lose their jobs, their homes, being rehired in a lesser role. The insecurity and stress that causes is awful for a person's health.
I remember one man in his early 50s coming to me after being made redundant. He went to the dole office and was told they had nothing for someone his age – that's just an appalling thing to tell a healthy man of 52.
People have become so obsessed with being employed and productive they're behaving like performing monkeys – it's no good for anyone.
Five simple steps to a healthier work-life
So, how do we get the better of the workplace blues?
Without further ado, Dr. Kelly's five tenets for workplace stress relief, in no particular order, are:
"Take breaks"  –  Even if it's just five minutes, or a brisk stroll around the block, take a break frequently and give your brain and eyeballs a rest.
"Don't eat at your desk"  –  Your body needs contrast to its day. Lunch is something to be enjoyed, not seen as a chore.  Eating at your desk your body notices no difference between that and your regular work.
"Get out of the office"  –  You have an hour by law.  Use it. Take the hour off, eat away from your desk and eat mindfully, conscious of the pleasure of break time.
"Exercise"  -  Sitting in one place for any prolonged period of time is no good for your body or for your mind. Be it a circuit of the office, or a stroll around the block, taking any exercise at all can give a tired brain the jolt it needs.
"Drink a lot of water"  -  Hydrate your body to keep your muscles and brain alert and productive.
Sound good?  All that should be enough to turn you from…
#Open journalism No news is bad news Support The Journal

Your contributions will help us continue to deliver the stories that are important to you

Support us now
… to…
"Breaks are the key," insists Dr. Kelly.
Look, smokers take breaks constantly which is obviously tremendously unhealthy. Non-smokers should take similar amounts of time for themselves to stop, breathe, and calm themselves down. You slump when you don't, it's inevitable.
Productivity-wise there's so much to be said for taking a tiny bit of time.
It's good for us, it makes us better not worse. Remember, when you take a break the world will keep on turning. No one is indispensable.
Sound advice. But what about the long weekend fear effect? What can we do about that?
"Remember its a 4 day week!" says Dr. Kelly.
So treat your body like a temple, take breaks, drink lots of fluids and remember how close you are to having some more time off.