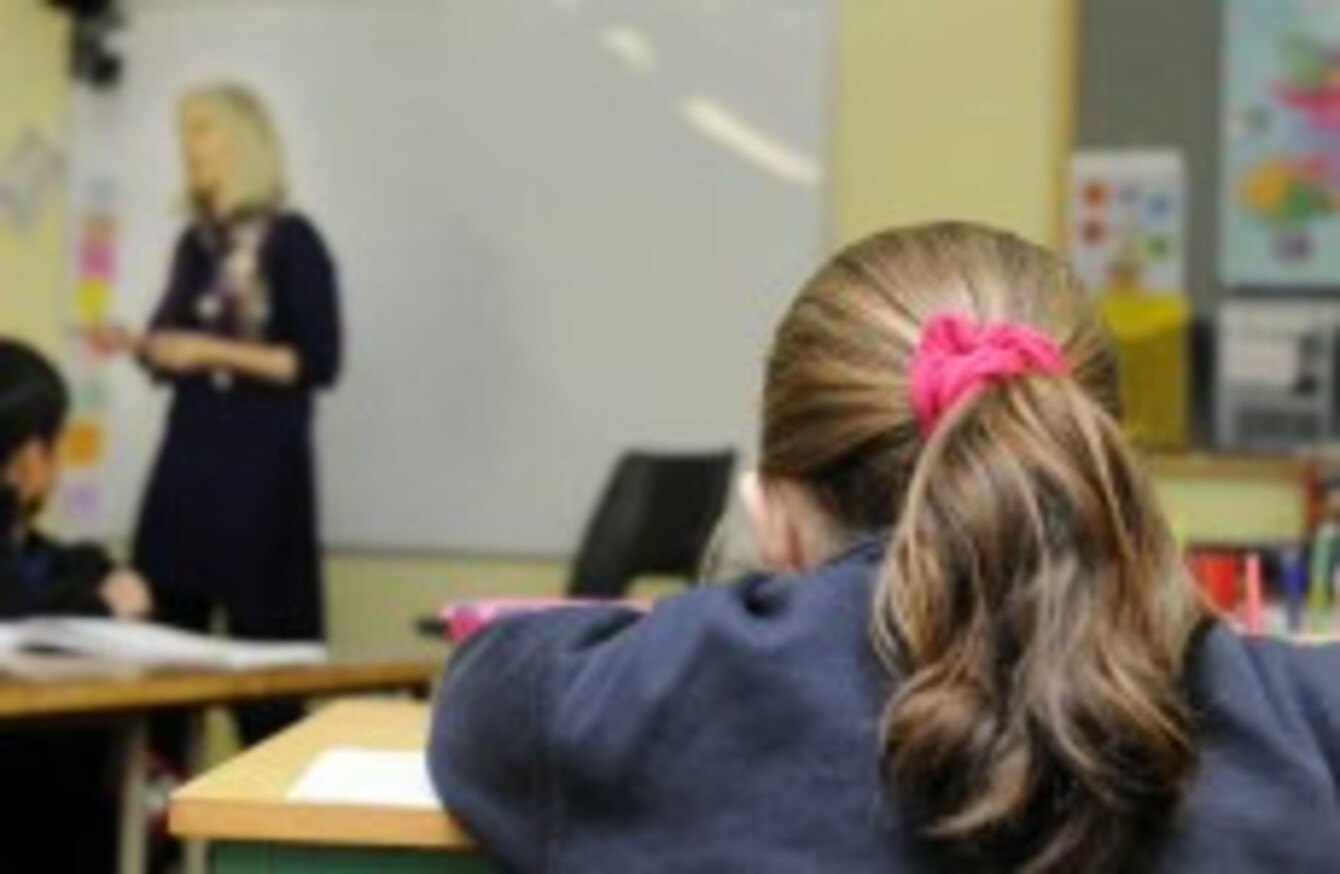 Image: Photocall Ireland (File)
Image: Photocall Ireland (File)
A RULE WHICH guides religious education in primary schools should be abolished and transferring over 250 schools from the Catholic Church to new patrons should be looked at, an advisory group has said.
The Advisory Group to the Forum on Patronage and Pluralism in primary schools yesterday gave details of its interim report at the Department of Education, recommending that there should be a "rolling plan for incremental change" in the patronage of primary schools in Ireland.
It was also recommended that that a controversial rule which governs religious instruction in primary school education in Ireland, Rule 68, should be abolished.
The forum was set up by Minister for Education Ruairí Quinn earlier this year to identify ways in which to transfer schools out of Catholic patronage.
It heard from over 200 interests groups including submissions by young people.
It said it was not "re-designing" the primary education system in Ireland but rather "adapting a system to be more inclusive".
The forum heard yesterday that 96 per cent of primary schools are under denominational patronage in Ireland with 3,000 of the 3,200 primary schools in Ireland managed by the Catholic Church.
The Advisory Group said under the "rolling plan" as opposed to a "big bang" approach 258 schools in 18 dioceses across 47 areas should be part of the fist phase of the so-called "divesting process".
The forum recommended that the views of parents should be sought through a special questionnaire which will be formulated by the Department of Education and the education interest groups.
The abolishing of Rule 68 was also recommended in the report.
Rule 68 is a controversial rule which states that "of all the parts of a school curriculum, Religious Instruction is by far the most important" and that primary duty of a teacher is to ensure a pupil observes God's laws.
The group said it should be "deleted".