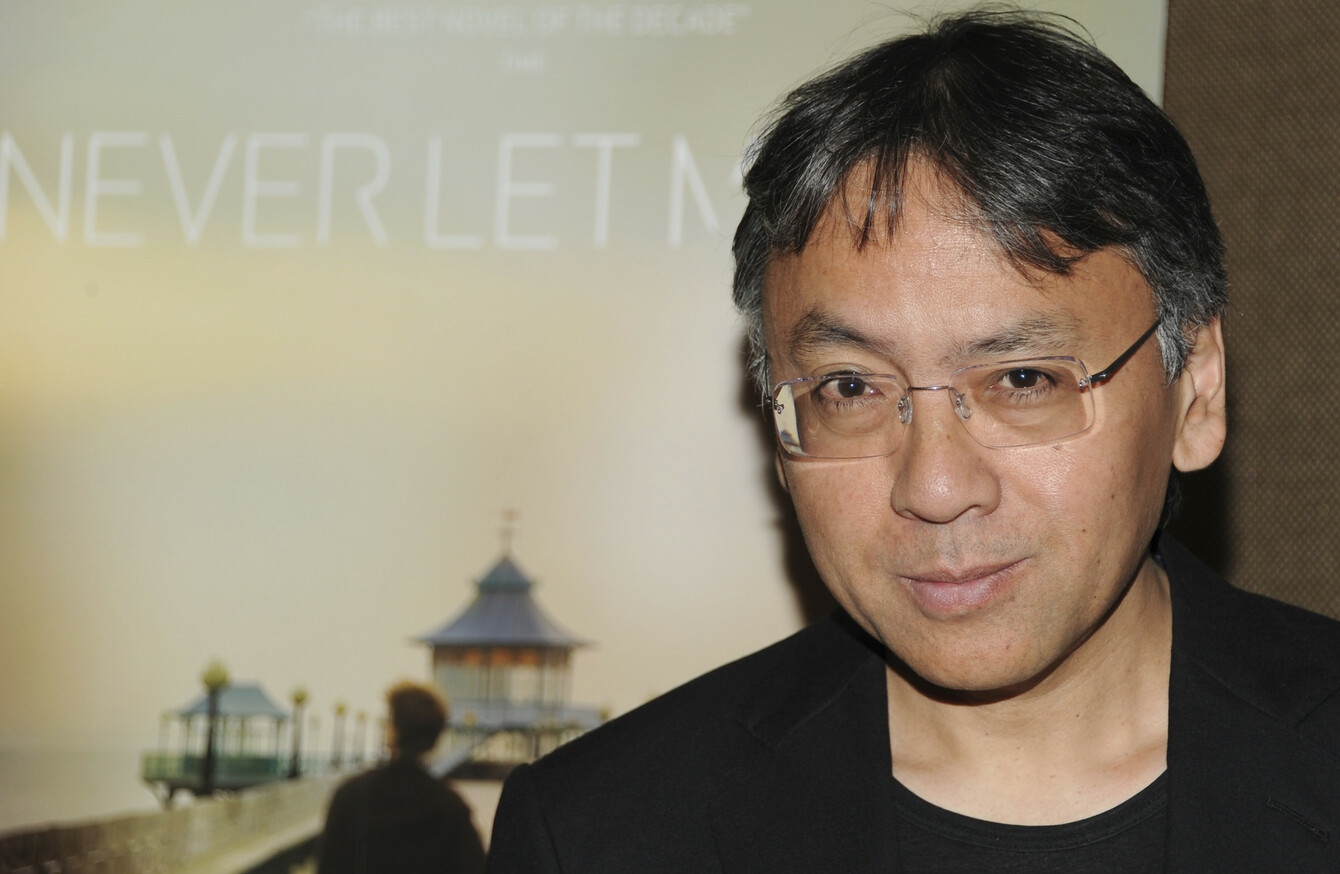 Kazuo Ishiguro
Image: Evan Agostini/AP
Kazuo Ishiguro
Image: Evan Agostini/AP
BRITISH NOVELIST KAZUO Ishiguro, best known for his book The Remains of the Day, has been awarded the 2017 Nobel Prize for Literature.
Born in Japan, Ishiguro now lives in Britain and writes in English. The Swedish Academy cited him for "novels of great emotional force, (he) has uncovered the abyss beneath our illusory sense of connection with the world."
The prize is worth 9 million kronor (€1 million).
Ishiguro's family moved to the United Kingdom in 1959 when he was five years old, with him returning to visit his country of birth only as an adult.
In the late 1970s, he graduated in English and Philosophy at the University of Kent, and then went on to study Creative Writing at the University of East Anglia.
He has been a full-time author ever since his first book, A Pale View of Hills (1982). Both his first novel and the subsequent one, An Artist of the Floating World (1986) take place in Nagasaki a few years after the Second World War
His best-known novel The Remains of the Day was turned into film with Anthony Hopkins acting as the duty-obsessed butler Stevens. Ishiguro wrote the screenplay for the film.
With the dystopian work Never Let Me Go, Ishiguro introduced what the Nobel committee called "a cold undercurrent of science fiction into his work".
In his latest book The Buried Giant (2015), an elderly couple go on a road trip through an archaic English landscape, hoping to reunite with their adult son, whom they have not seen for years.