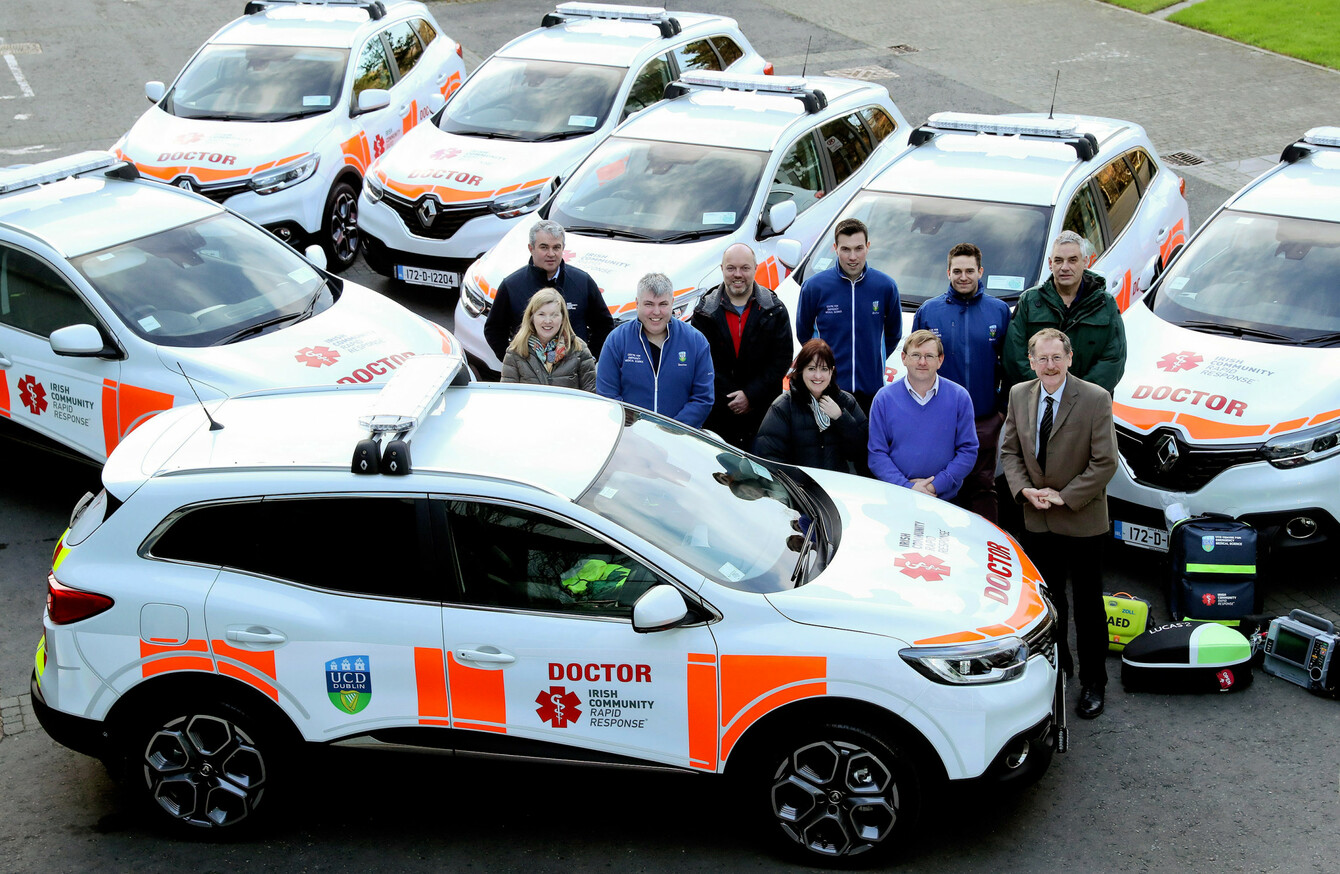 Image: Maxwell Photography
Image: Maxwell Photography
RENAULT IRELAND HAS donated seven Kadjar crossovers to the Irish Community Rapid Response (ICRR). The ICRR is a registered charity which delivers professional pre-hospital emergency care directly to the site of emergencies throughout Ireland.
Set up by social entrepreneur John Kearney in 2008, the ICRR provides volunteer emergency doctor cover for incidents across the country. Since 2008, ICRR has been developing a growing network of volunteer medical professionals throughout Ireland.
The volunteer doctors can be called on to deliver critical pre-hospital advanced medical interventions within "the golden hour" – the time period during which there is the highest likelihood that prompt medical treatment will prevent serious injury or death.
Renault says that the donation of the vehicles is valued at €250,000. Six of the new vehicles are equipped with four-wheel drive.
The addition of the seven Kadjars doubles the total number of Rapid Response Vehicles (RRVs) operating throughout Ireland. These new vehicles will operate in Clare, Dublin, Kilkenny/Waterford, Laois/Offaly, Mayo and Roscommon.
The ICRR RRVs are tasked with attending life-threatening emergencies via the 999/112 system. When a person calls 999/112 for a serious life-threatening emergency, a Rapid Response Vehicle in the area is tasked to assist the team of paramedics in the National Ambulance Service vehicle.
ICRR also supports almost 200 other doctors responding to emergencies in their communities at local level. Overall, ICRR volunteer doctors responded to almost 1,000 calls in 2017.