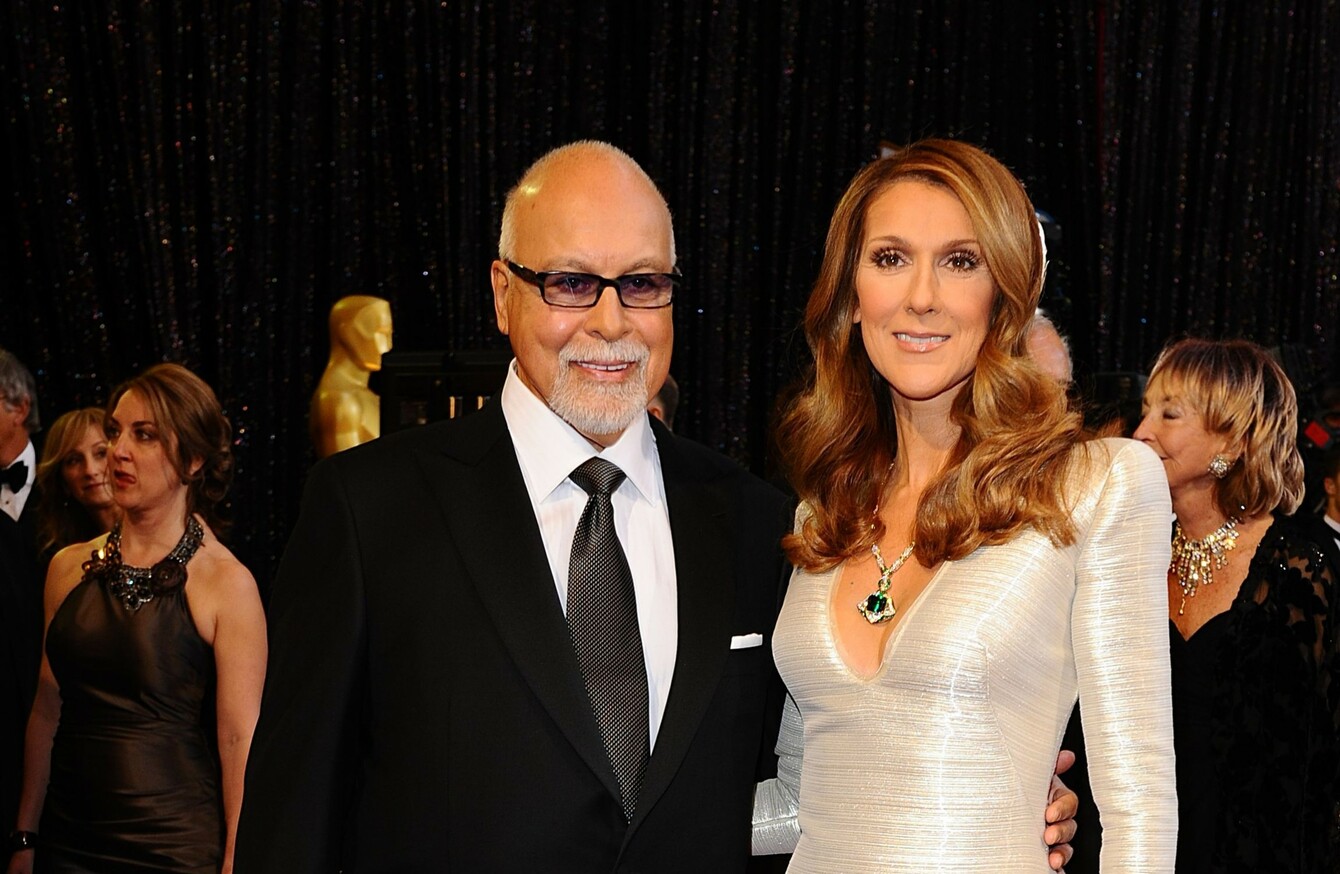 Image: Ian West/PA Wire
Image: Ian West/PA Wire
RENÉ ANGÉLIL, THE husband of singer Céline Dion, has died aged 73.
He passed away yesterday morning at the couple's home in Las Vegas.
The news was confirmed last night on the singer's website, saying that it had come after a "long and courageous battle against cancer".
The pair were married in 1994, and Angélil served as his wife's manager for a long period, only stepping aside in 2014 due to health concerns.
He had discovered the singer when she was just 12, helping to launch her career. It is said that he mortgaged his house to help her release her first album.
He had been a substantial figure in his own right in the Canadian music scene, performing with and managing a number of acts prior to his involvement with his wife's career.
Last year Dion told USA Today that she was preparing for her husband's death.
Speaking ahead of a return to performing concerts in Las Vegas she said: "All my grieving, it was during this last year. I think I've got this. For now. When it hits me, it's going to hit me. But my biggest job is to tell my husband, we're fine.
I'll take care of our kids. You'll watch us from another spot.
Speaking on CNN's Larry King Live, Angélil said that the pair had fallen in love when Dion was representing Switzerland at the Eurovision song contest in Dublin in 1988.