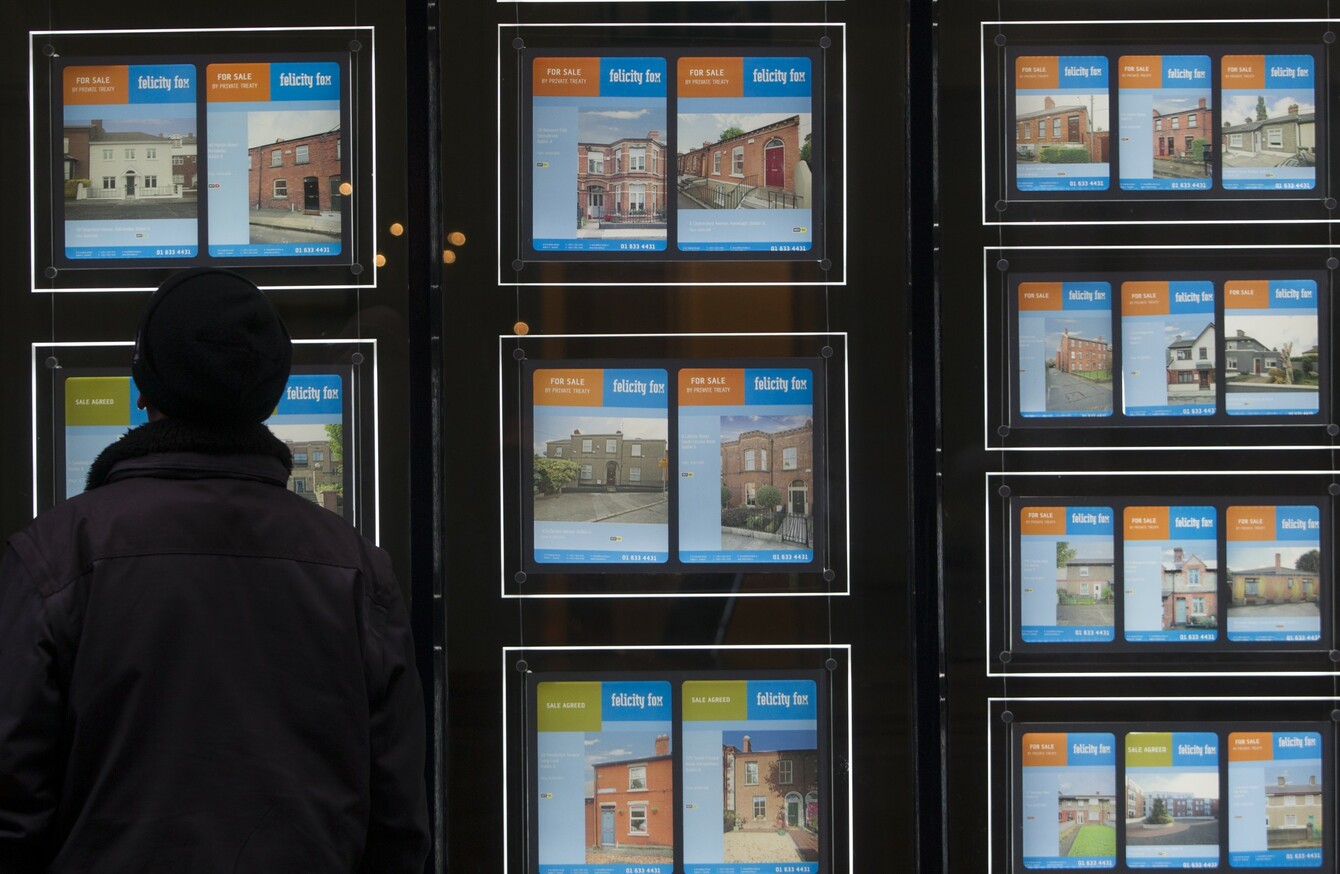 Image: Sam Boal/Photocall Ireland
Image: Sam Boal/Photocall Ireland
AVERAGE RENTS ACROSS the country rose once again last quarter, but have gone down in Dublin.
The latest Residential Tenancies Board Rent Index shows that rents nationally rose by 7.37% in the year from Q1 2016 to Q1 2017.
However, rents in Dublin declined when compared with the last quarter of 2016. Rents in the capital fell by 1.5%, driven by decline in the cost of renting apartments.
The average cost of renting in the country across all properties is now €987, up from €986.21 in the last quarter of 2016.
Prices are still going up, but at a slower pace than before. Rents rose by 0.1% last quarter, compared to 2.8% the quarter before
Despite the decline, Dublin rents are still by far the highest in the country – well surpassing the national average. Parts of Cork and Galway cities are also above the average.
Rents in Dublin are now 8% above their previous peak in 2007.
The index report is the first since the introduction of pressure zones at the end of last year. Rent increases in these areas are limited to 4% per annum.
Commenting on the Index, Rosalind Carroll, director of the RTB, said that the figures showed the rental market may be stabilising, but that it was too soon to tell if this moderation was a trend.
"We would like to see similar findings over consecutive quarters in order to identify trends," she said.
The RTB said that based on the latest Index, no new areas in the country meet the criteria to become rent pressure zones.