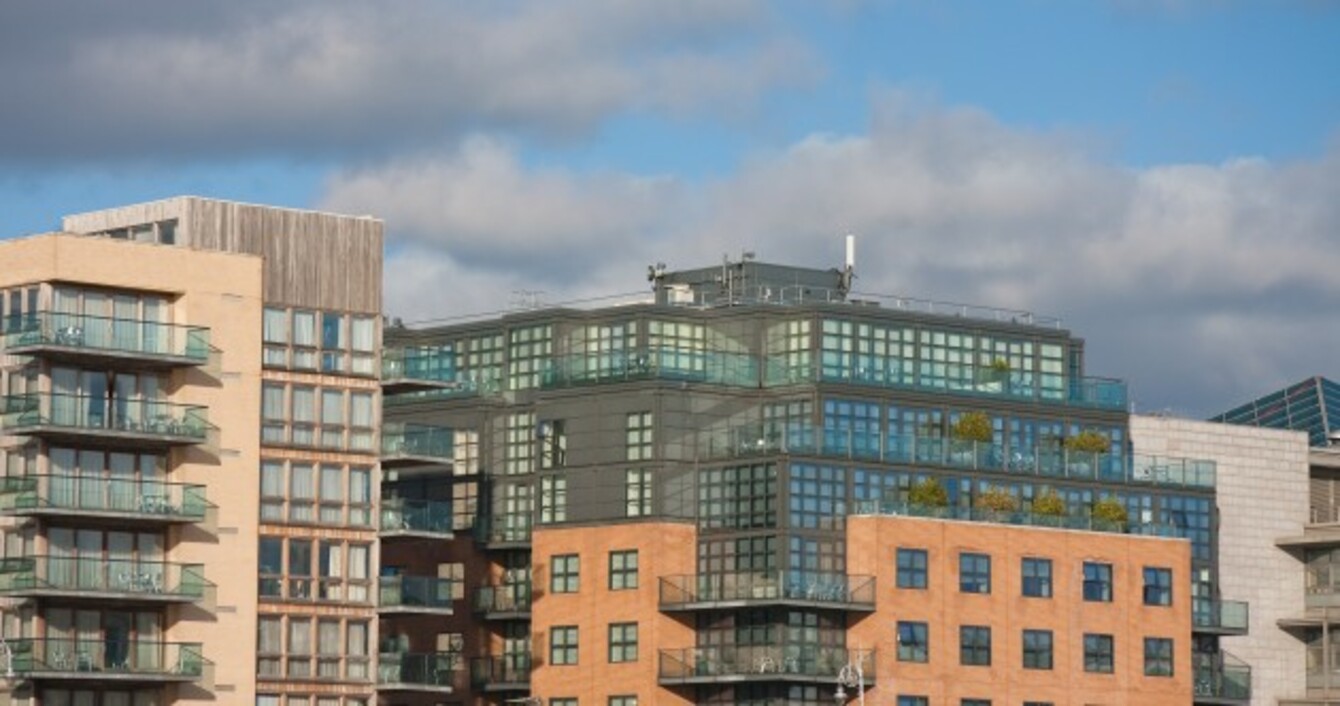 Image: Shutterstock/Mariusz Gwizdon
Image: Shutterstock/Mariusz Gwizdon
RENT SUPPLEMENT IS to increase in rural and urban areas from this Friday.
Announcing the measure, the Minister for Housing Simon Coveney and the Minister for Social Protection Leo Varadkar said the rise in the new limits will mean people who cannot afford the full rent in private accommodation will get more help from the State.
There will be an increase in the rent limit across Ireland, with a 29% average increase in Dublin (outside of Fingal).
Laois and Roscommon will see a 25% increase, while Leitrim, Cork City, Longford and Galway City seeing a 21% increase.
Westmeath, Kildare, and Louth will see an average increase of 19%, while Cavan and Donegal will have a 15% in the rent limit.
Giving an example of what this will mean for families in reality, Coveney said a single mother with one child in Cork will see her payment go from €700 to €900 per month.
"That is a significant increase," he said.
Currently there are about 56,000 people on rent allowance and another 11,000 on housing assistance payments. It costs €267 million each year.
This new measure will cost €15 million in 2016.
Coveney said rather than put a 15% increase across the board, they decided to increase the limit in areas of the country where there has been a "widening gap".
We need to keep people in their current accommodation, he said.
The formula for calculating the increase in the payment was not plucked from the sky, said Varadkar.
The increase is based on the declared rents made to the Residential Tenancies Board.
"It is not the average rent on Daft, it is not the maximum rent on Daft," said Varadkar.
There is a need to keep people in their current accommodation, if at all possible," said Coveney.
Push rents up?
The Minister for Social Protection said the previous government had voiced concerns that increasing rent supplement would push up rents for others.
Varadkar said this is no longer a concern as this government has created rent certainty for renters with the two year rent increase cap and due to their housing action plan.
Where there are particular circumstances where someone is at risk of losing their house or apartment they can come to the Department of Social Protection," said Varadkar. He said enhanced payments, above the rent supplements, can be made in those circumstances, at the department's discretion.
Increases will also be made to the Housing Assistance Payment (HAP) from Friday.
HAP, which is currently in 19 local authorities, will soon be rolled out to every local authority in the country. This system will replace the rent supplement system.
The HAP system is a form of social housing support for people who have a long-term housing need. It allows people getting HAP to take up full-time employment and keep their housing support.
Barriers to getting people back to work 
Varadkar acknowledged today that the rent supplement scheme has barriers to getting long-term unemployed people back to work.
Rent Supplement is calculated to ensure that your income after paying rent does not fall below a minimum level. If your circumstances change – such as increasing your income – you may no longer qualify for rent supplement.
He said they could not wait for the HAP system to be rolled out to make these changes, as action in the housing crisis was needed now.
Claiming all the credit 
Increasing rent supplement was a key point of discussion in the government formation talks between Fianna Fáil and Fine Gael.
Fianna Fáil have come out to take credit for the increase in rent supplement being announced.
Coveney said what was on the table in the Trinity talks was a 15% increase across the board, however he said a lot of work has been done since and his party was happy to agree with Fianna Fáil on the issue at the time.
Giving his thoughts on Fianna Fáil taking the credit today, he said:
That's politics – Fianna Fáil will take credit for things, they did input on this, that's true. I think both parties agreed that it was the right thing to do at the end of this conversation. Both our parties deserve to take some credit, but we are the government that has to make sure the numbers add up in terms of finding €55 million for this.
Today's news has been welcomed by Focus Ireland, but questioned it might be too little too late.
The group warned that because the issue of rent supplement has been neglected for so long, even this substantial move may not match market rents in parts of Dublin and other cities.
Focus Ireland Director of Advocacy Mike Allen said Focus Ireland have been calling for an increase in rent supplement for years, and while welcoming the increase, he said it is just one short-term measure to help tackle the crisis and is not the full solution.