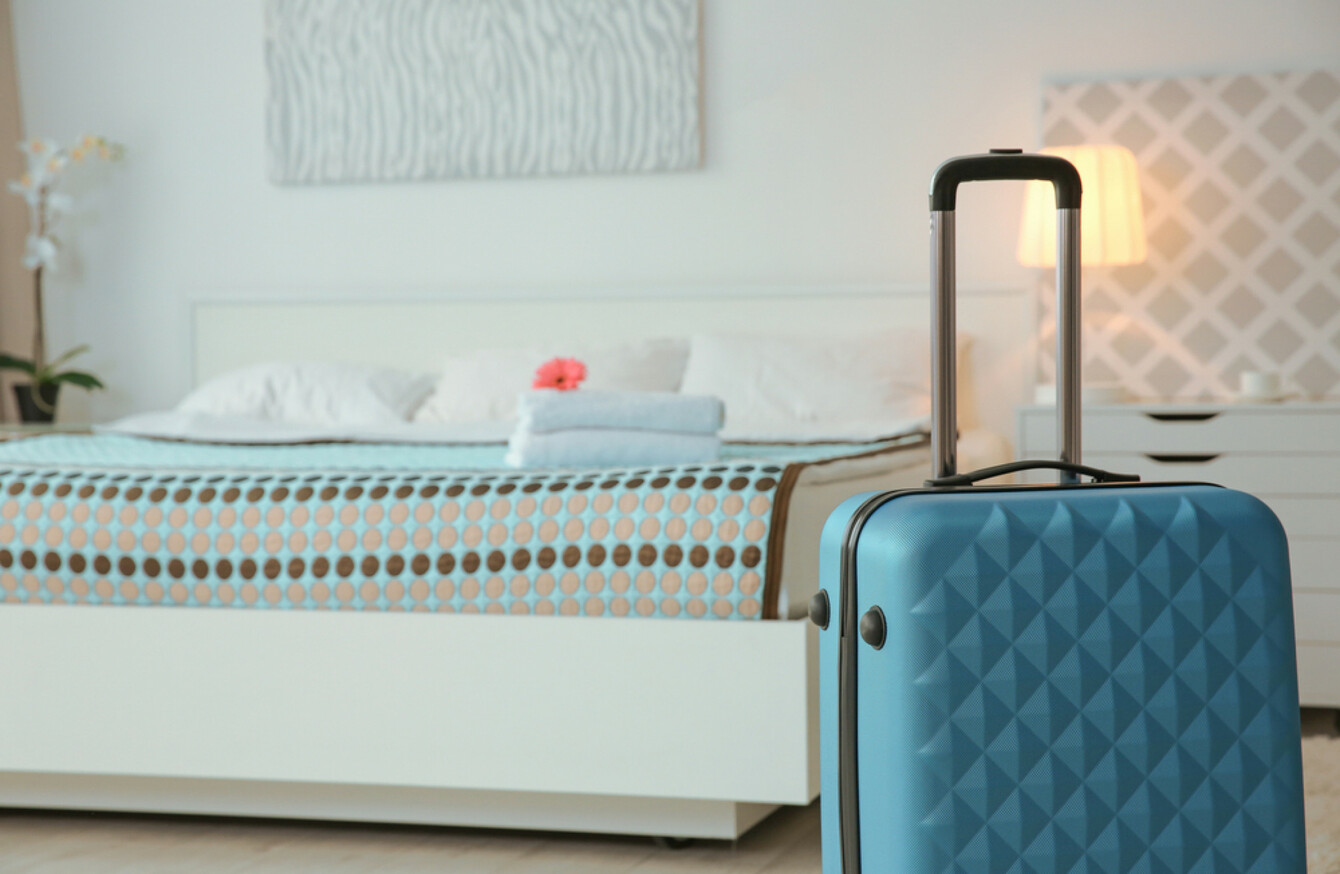 Image: Shutterstock/Africa Studio
Image: Shutterstock/Africa Studio
OVER HALF OF all available rental properties in Dublin are now being listed as short-term lets for tourists.
According to new research from Daft.ie landlords in the capital are increasingly opting to let to tourists rather than to long-term tenants.
Yesterday 53% of homes in the Dublin rental market were not available to long-term tenants.
On 15 May, there were just 1,258 long-term rental properties available in Dublin on Daft.ie.
The property website used an independent data analysis service to pull together available properties from 'professional listers' on Airbnb and found there were 1,419 of these homes available to rent short-term.
Any house who advertised with two or more listings was considered a 'professional lister'.
Two years ago Dublin City Council said Airbnb rentals need specific planning permission for use as short-term lets. The council has also told an Oireachtas Committee that the increase in short-term renting in the city is having an "adverse effect" on the market.
Minister for Housing Eoghan Murphy is also set to publish a report by a working group in his department looking at a potential licensing system for short-term rentals.
A number of major cities have clamped down on the use of AirBnb.
Hosts in Berlin are only permitted to rent out their property for 50% of the year, while Amsterdam imposed a limit of 60 nights a year.
Speaking to TheJournal.ie earlier this year, CEO of national housing charity Threshold, John-Mark McCafferty said this activity is "taking up a share of units that would otherwise" be in the private market.
"The current crisis isn't being caused by Airbnb, but it isn't helping the supply," he said.
From a policy perspective, we want to see policies that will support landlords to retain entire units in the private rental sector. We don't want policy actively pushing landlords out of the private sector.
He suggested looking at the amount of time in which a property is rented out a year, and discouraging and disincentivising property owners from choosing to let them out long-term on Airbnb, rather than taking on private tenants.
Responding to the results of the new research, the Irish Property Owners' Association (IPOA) said most of its members prefer long-term letting.
"Irish Property Owners' Association members who habitually let to students have vacant properties during the summer. The normal practice is for the accommodation to be pre-booked by students for the next academic year.
"It was not unusual for these properties to be let over the summer at a reduced rate, but as an unintended consequence of the rent pressure zones, this cannot be done, or the rent for the next student tenancy would be lower."
The IPOA's chairperson Stephen Faughnan said "taxation, unnecessary regulations, rent control and complexity of legislation, are the real reasons for the current decline in the supply of rental accommodation".
Traditionally tenancies were on short term lets and that was what the market needed, but now with government relying on the private rental sector to fill the void in the absence of local authority and social housing development, one size fits all legislation was introduced to the sector.
Urgent action
The Daft.ie research also suggests that the decline in long-term rental accommodation shows no signs of slowing, with stock on the Dublin rental market set to dip below 1,000 units, for the first time since 2001 by the end of this year.
Despite a cap of 4% on sitting tenants, rental inflations is above 10% nationwide.
Co-founder of Daft.ie, Eamonn Fallon, said action "urgently needs to be taken" to increase supply, both in Dublin and nationwide.
"The country needs close to 50,000 homes a year to cater to underlying housing demand – both market and social. Of the 50,000 homes, 15,000 are needed for the rental market with 10,000 of those in the capital.
"To put the scale of this challenge into concrete terms, Dublin alone needs an apartment block of 200 units to open every week for at least the next decade."
Airbnb said in response:
Entire home listings on Airbnb in Dublin last year represented just 1.1% of the available housing stock in the city, and the vast majority (8%) of hosts share the home in which they live. The Airbnb model is unique and empowers regular people and boosts local communities, generating over €506 million in economic activity in Ireland last year. We have put forward suggestions to government for clear and fair home sharing rules for listings in Dublin, to help ensure that home sharing continues to grow responsibly and sustainably
The Department of Housing said that the DAFT data is "just snapshot of what is advertised on one website".
Nonetheless, the Department is aware of the possible implications of short term lettings on the rental market.
Minister Eoghan Murphy has established a Working Group to deal with the issue.
Note: Journal Media Ltd has shareholders in common with Daft.ie publisher Distilled Media Group.