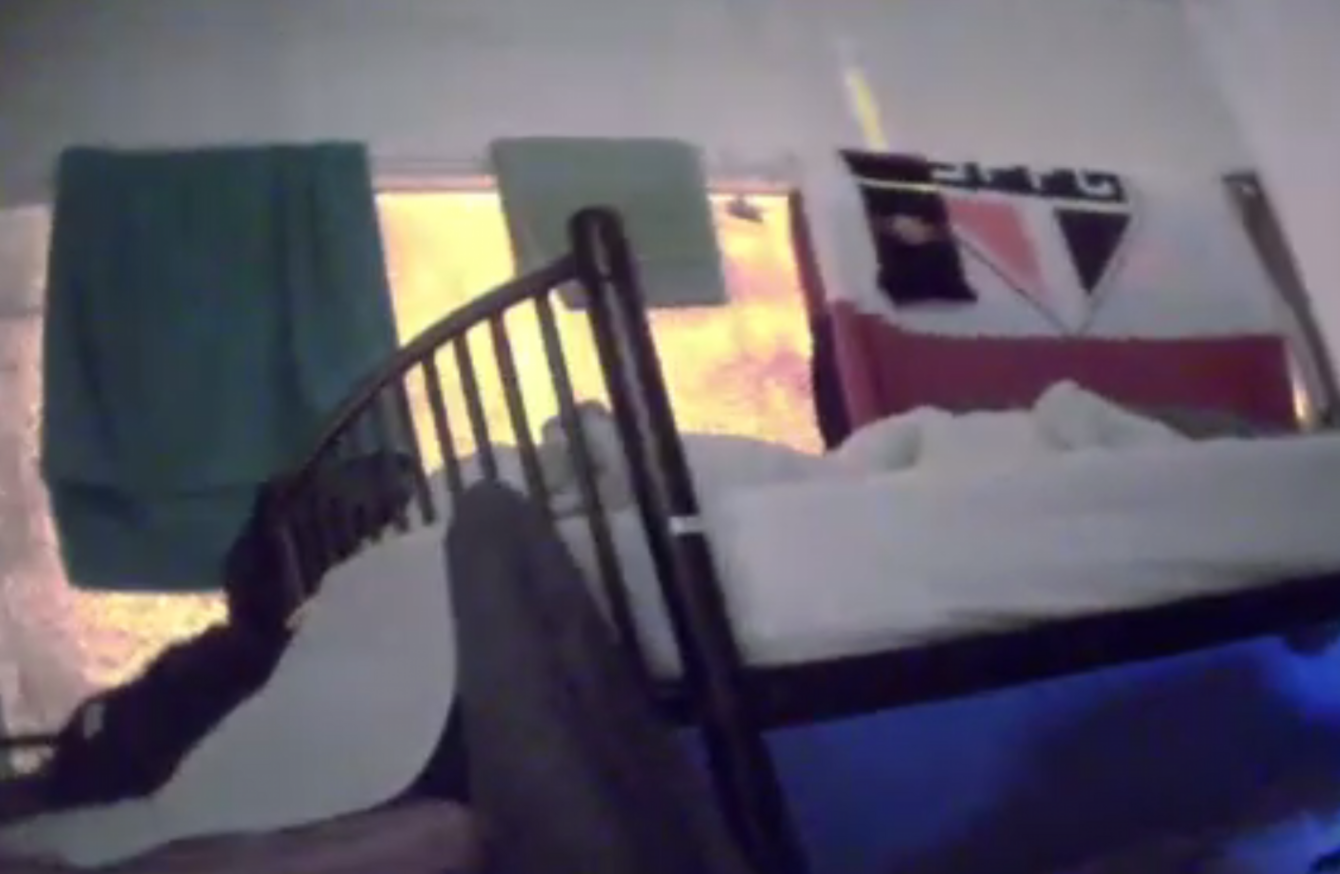 One of the overcrowded properties shown in the Prime Time programme.
Image: RTÉ Player
One of the overcrowded properties shown in the Prime Time programme.
Image: RTÉ Player
A SINN FÉIN motion that seeks to impose tougher sanctions on "rogue landlords" passed the Dáil unopposed last night but the Housing Minister expressed some concerns about what it proposes.
Sinn Féin's Eoin Ó Broin TD introduced the bill which called for an NCT-type certification system for private rented housing. The deputy also called for landlords who put people's lives at risk to be jailed.
The private member's motion was introduced in the wake of an RTÉ Investigates programme which showed homes that were unfit for purpose and packed with dozens of tenants.
In one case, the programme showed how a landlord had four properties with 108 tenants generating €26,000 a month.
"The current regime of sanctions needs to be reformed," Ó Broin told the Dáil.
"It must address a broader range of offences and include penalties that are commensurate to the offence. This should include the possibility of imprisonment for those landlords who wilfully put people's lives at risk."
Ó Broin went on to say that the "overwhelming majority" of local councils do not carry out checks on rented accommodation.
If rogue landlords know that their chances of being inspected are less than 4% then of course abuses are going to occur. Especially in a housing market were supply is low, demand is rising and prices are high.
The motion, which was supported by Fianna Fáil, and not opposed by government, was debated in the Dáil last night.
Fine Gael's Housing Minister Eoghan Murphy said the government wants to boost the powers of the Residential Tenancies Board to allow them to inspect properties.
He said the RTB could become the sector's regulator "over the next two years".
Murphy said that the government would not be opposing Sinn Féin's bill but that it did not support some aspects of it, particularly the proposed NCT-type certification system.
"The reality is that establishing and rolling out such a system would take a significant amount of time and would not be an effective means of dealing with the immediate problem we are facing now," Murphy said.
The minister said that tougher sanctions are needed. He added that the government's approach will be to require landlords to certify each year that a property is not overcrowded and is compliant with fire safety standards.
A failure to produce such a certification would result in prosecution, the minister said.
Failure to provide this certification, failure to register the tenancy or, very importantly, the provision of an untrue certification, will all constitute offences, prosecutable by the RTB. This will protect the good landlords as well as expose the bad.
"This is how we can quickly come to greater protection for tenants from unscrupulous landlords by introducing a more meaningful sanctions regime," Murphy said.