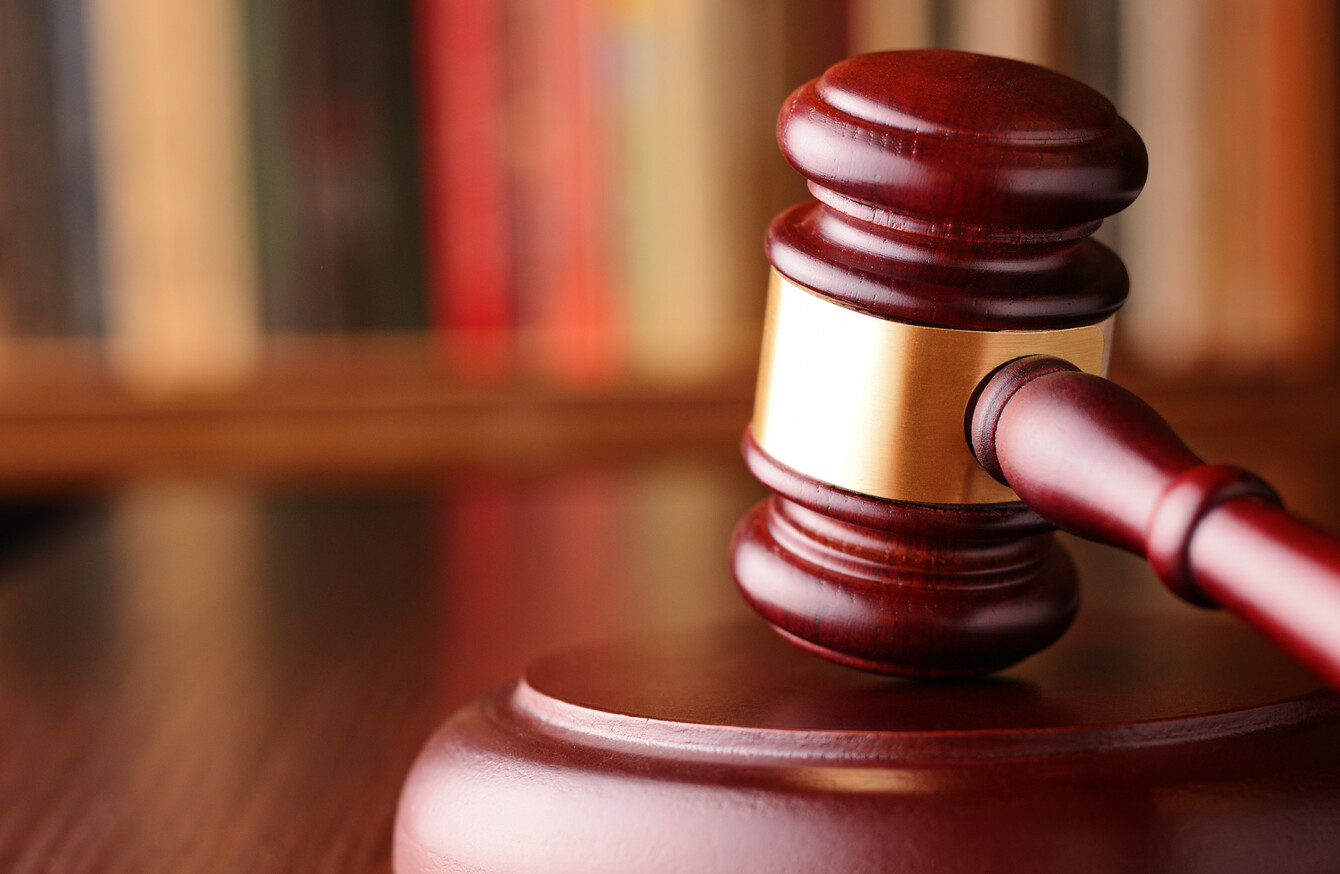 Image: Shutterstock/sergign
Image: Shutterstock/sergign
A 35-YEAR-OLD mother of two returned from work to find her rented home boarded up and her family on the street, a judge has been told.
Barrister Eoghan Cole, counsel for the Residential Tenancies Board (RTB), told Judge Francis Comerford at a special sitting of the Circuit Civil Court yesterday evening that some of the family's possessions had been put in bags and left outside.
Cole, who appeared with Eversheds Sutherland Solicitors for the RTB, was today granted an order directing landlord Peter Wilson to allow Tatiana Perju, her daughters (aged three and 10) and their granny, who suffers from cancer, access to the house at 6A Saddlers Avenue, Mulhuddart, Dublin 15.
The RTB was granted an interim injunction yesterday evening ordering Wilson to allow them return and "enjoy peaceful and exclusive occupation of the property". They have been staying with friends.
Cole today obtained a further order directing Wilson, if still refusing his tenants access, to allow them entry to secure their remaining personal property.
Cole told the judge the RTB considered the family's situation "wholly unsatisfactory" in that Perju had been excluded from the property while she had a dispute lodged with the board.
The court heard that her landlord had given her notice to quit referring to a proposed refurbishment of the house.
Deposit and bills 
Perju, a dental nurse in Mulhuddart, told Judge Comerford she had paid Wilson a deposit of €1,875, part of which he now proposed withholding towards the refurbishment.
She said she had promptly paid him monthly rent of €1,250 in cash for which she had never received any receipts. She also paid utility bills in cash without receipt of payment.
She said that in June she agreed a new tenancy for increased rent of €1,300 and the parties proposed signing a new lease later. Wilson inspected the property at the end of July and noted proposed repairs.
Cole told the judge Perju had heard nothing more from her landlord until last Monday, 9 October, after she had taken her 10-year-old daughter to school, leaving her three-year-old daughter in the care of her mother.
"I believe my mother and my baby daughter left the house at 12.45pm and when I went home on my lunch break at 1.15pm I found the door and windows boarded up with Mr Wilson and (his rent collector agent John Brooks) inside," Perju told the court.
Wilson had spoken to her through the window and had refused to let her in, the court heard. Most of their possessions were in bags and placed on the boundary wall, the footpath and the road. The gardaí had arrived but they told her the dispute was "a civil matter".
"I left the area with some of my belongings in bags … and I went to stay with a friend where I and my family have lived since," she said.
Important documents 
Perju said a number of important medical and financial documents are still in the house. They include her mother's and her daughters' medical cards and records relating to her mother's cancer treatment.
Judge Comerford told Cole the court orders would continue until Monday when the matter would, on notice to Wilson, return to court.
Perju, during the ex-parte hearing where only her legal representatives were present, denied allegations by Wilson that she rented just a single room and that on Monday last she had six Romanians at the house. She said the only Romanian citizens were herself, her mother and a friend.
Comments are closed due to ongoing legal proceedings.