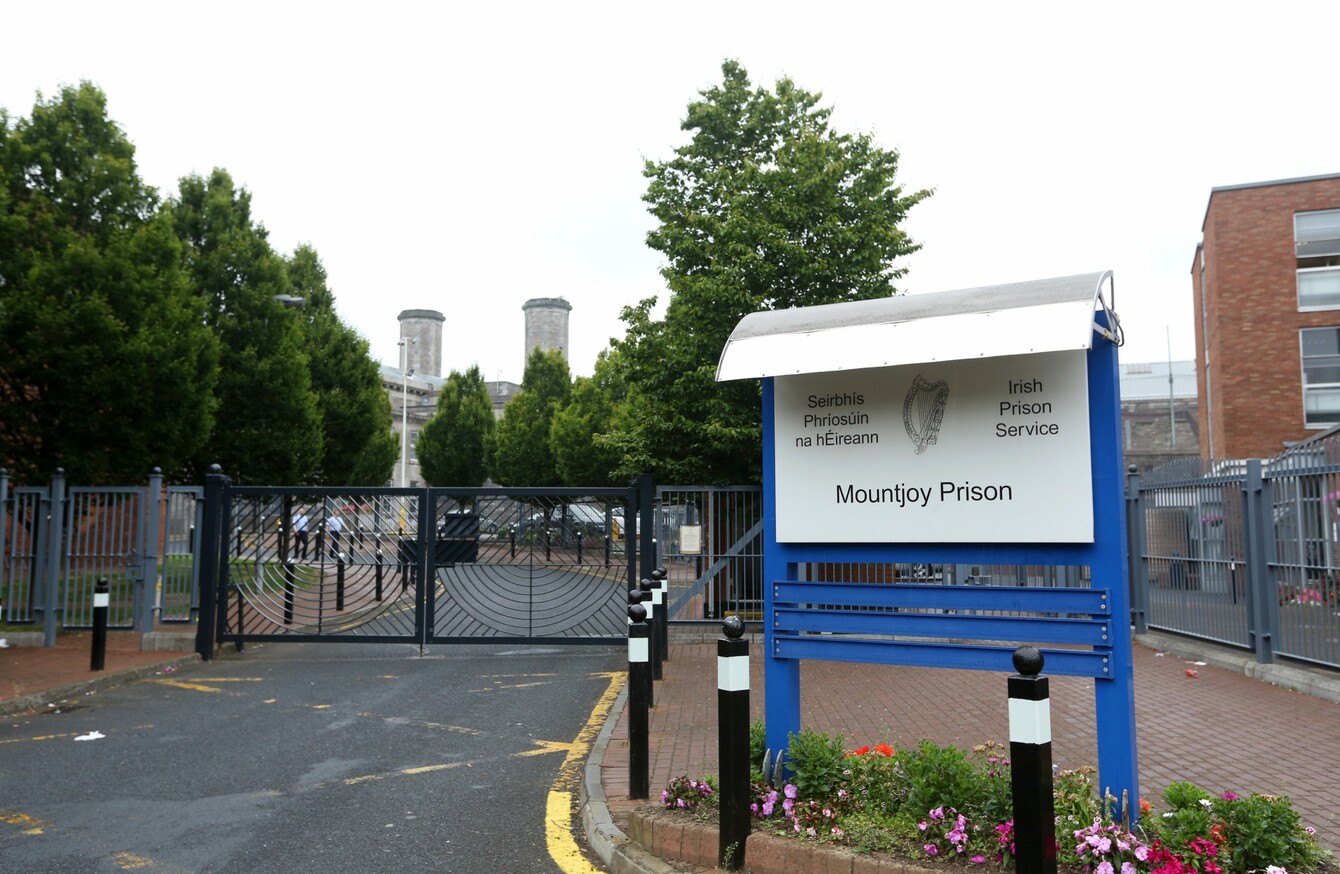 File photo: Mountjoy Prison in Dublin
Image: RollingNews.ie
File photo: Mountjoy Prison in Dublin
Image: RollingNews.ie
Updated: 3:20pm
CLOSE TO HALF of prisoners released in 2009 reoffended within three years, according to new figures from the Central Statistics Office (CSO).
The three-year period saw a 47% reoffending (recidivism) rate among this cohort, compared to 51% for prisoners released the previous year.
Men were more likely to reoffend than women, with reoffending rates of 48.2% among released male prisoners and 41.2% among female.
Recidivism fell in most crime groups between 2008 and 2009, but rises were recorded for categories including burglary, where recorded offences jumped from 60.8% to 69.9%.
Reoffending statistics also varied by initial imprisonment offence, with the lowest rate among individuals jailed for sexual offences and fraud, and the highest for organisation of crime.
The majority of reoffenders – 64% – were convicted of new offences within six months of their release from custody.
Recidivism overall decreased with age, with the highest rate (54.4%) among individuals younger than 21.
The report excludes released prisoners involved in minor road traffic offences, as well as reoffenders who were not convicted in court proceedings during the period in question.
The CSO noted the figures could be even higher given that its review of the Garda Síochána's crime data in November 2014 found that not all reported offences were being recorded on the force's Pulse system.
Addressing burglary
Responding to the report, Minister for Justice Frances Fitzgerald said she was committed to introducing proposed legislation published in September that would allow for consecutive jail sentencing for repeat burglars.
"Burglary of a person's home is traumatic crime and can have a devastating impact on our sense of security," she said.
I have said before that I am determined to keep burglars off the streets and to improve the safety of our communities.