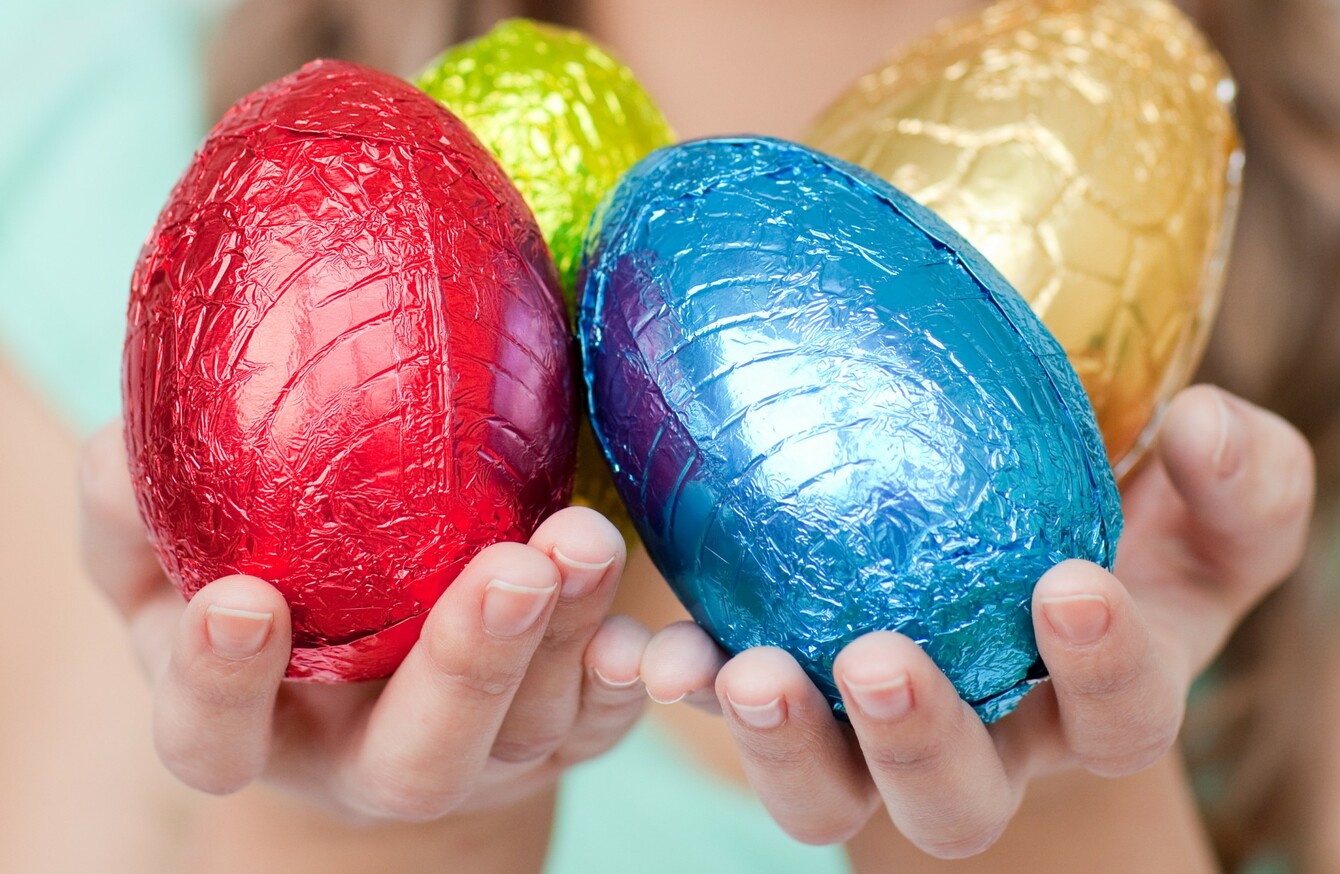 Image: Shutterstock/wavebreakmedia
Image: Shutterstock/wavebreakmedia
PLAN TO STUFF your face with chocolate today? You're not the only one.
The average household will eat eight Easter eggs during the bank holiday weekend, a new survey from Repak suggests.
The study found that Irish customers plan to consume a combined total of 17.7 million eggs – or 2,136 tonnes of chocolate – over the break.
Sales of Easter eggs are predicted to top €38.5 million this year, generating around 19,650 tonnes of packaging waste, according to Repak.
The recycling company estimates that Irish households will open enough egg packaging to fill 161 Boeing 747-800 planes.
The survey also found that three in five people will spend up to €30 on eggs but that the majority of consumers (68%) intend to recycle their packaging.
Family gatherings
"The Easter period is always a crucial time for recycling, and thanks to the support of our members and the public, last year we achieved a 71% packaging recycling rate," the CEO of Repak, Seamus Clancy, said.
Clancy welcomed efforts by confectionery companies to reduce packaging waste and fund recycling schemes such as his own.
He reminded customers to continue recycling their Easter egg packaging, as well as any plastic, glass bottles and aluminium left over after the weekend.
"This year, we hope to achieve even better packaging recycling rates, so we would remind people not only to recycle their Easter egg gift packaging but all the other packaging that the festivities and family gatherings will generate," he said.