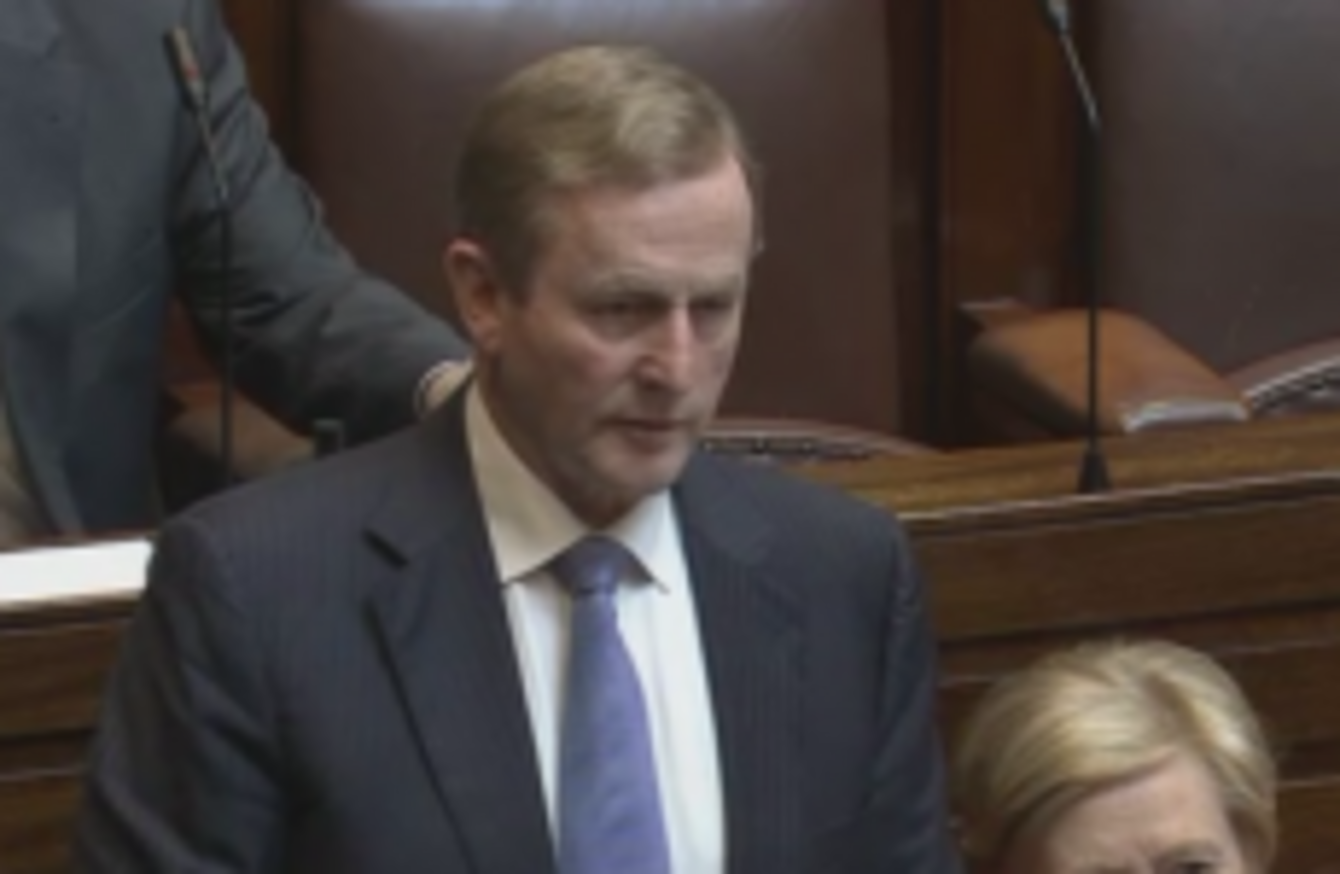 Enda Kenny
Image: Oireachtas.ie
Enda Kenny
Image: Oireachtas.ie
ENDA KENNY HAS said there won't be a referendum on repealing the 8th amendment in the lifetime of this government.
The Taoiseach made the comments in the Dáil, when he was asked about the issue by Anti-Austerity Alliance TD Paul Murphy during Leaders' Questions.
Murphy said the resounding Yes vote in the same-sex marriage referendum was about more than just gay rights, stating it symbolised people demanding "a break with the oppression of the past" and "a different sort of society".
The Dublin South West TD said the "powerful social movement that has changed this country" will call for the church to be completely separated from the state, and the provision of healthcare and education.
Murphy stated that 20,000 women have travelled abroad for abortions during this government's term.
Kenny responded by saying the issue should not be "rushed" as it requires "careful consideration".
I do not believe that this house should be rushed into making a decision … This requires the most careful consideration by whoever is elected …There won't be a referendum on this in the lifetime of this government.
Kenny said he doesn't "believe in abortion on demand" but noted there are some "issues of great sensitivity" such as fatal foetal abnormalities that need to be carefully considered.
Tánaiste Joan Burton has said Labour's 2016 general election manifesto "will be seeking, on behalf of women, to repeal the eighth amendment".
She said if the Labour party makes it back into government after the general election, she envisages that the issue will be on the programme for government.
During its term in office, the government has voted down opposition bills on repealing the 8th amendment.