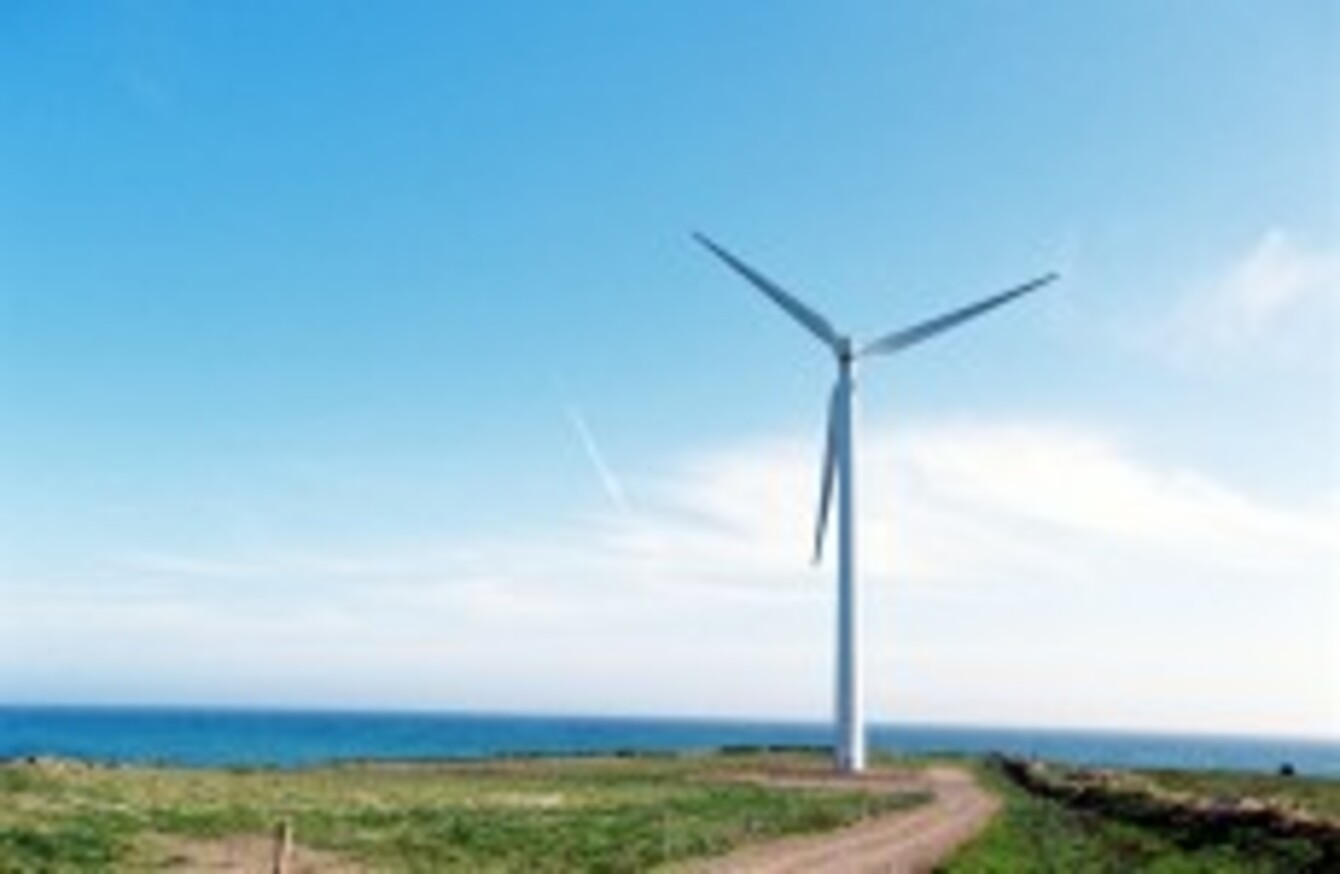 Image: Photocall Ireland
Image: Photocall Ireland
THE €3.8 BILLION EIRGRID plan to update Ireland's could destabilise Ireland's electricity supply, a report published today has warned.
The report, published by Malcolm Brown and Dr Anthony White of BW Energy is released today by ReThink Pylons, a volunteer network who are opposed to the Grid25 plan.
They say that the plan, which proposes to increase the country's production of wind power, could risk major blackouts due to overloading the grid.
The report goes on to say that "major otherwise unnecessary" costs of €3.8bn will be required to stabilise the system, that wind power exports will become a technical necessity to avoid overloading Ireland's transmission network and that the "current financial case for Irish wind power exports is weak to non-existent".
Under a 2009 EU Directive, Ireland is obliged to increase its share of gross final energy consumption produced from renewable sources to meet a 16% target by 2020. Current Irish Government policy envisions achieving that target by doubling amounts of onshore wind power production.
"The case for Grid25 is not as advertised," said Malcolm Brown, co-author of the report.
"Doubling Irish onshore wind capacity to meet 2020 EU targets will be very costly-Irish bill payers deserve a fundamental policy rethink."
EirGrid, however disagrees.
"EirGrid's Grid25 programme will help provide safe, secure, competitive, reliable electricity supply for all customers," a spokesperson says.
"It will support inward investment, domestic business and jobs in all regions. And it will enable Ireland meet its own target of 40% of electricity consumption to come from renewable resources by 2020," the company emphasised today.
"The report's claim that the Irish electricity system would in the future be in danger of blackouts due to renewable energy is without basis. EirGrid has put in place an extensive programme of actions to ensure that, in achieving the binding target of 40 per cent target for renewable electricity, secure reliable power supplies in all regions can be maintained."#