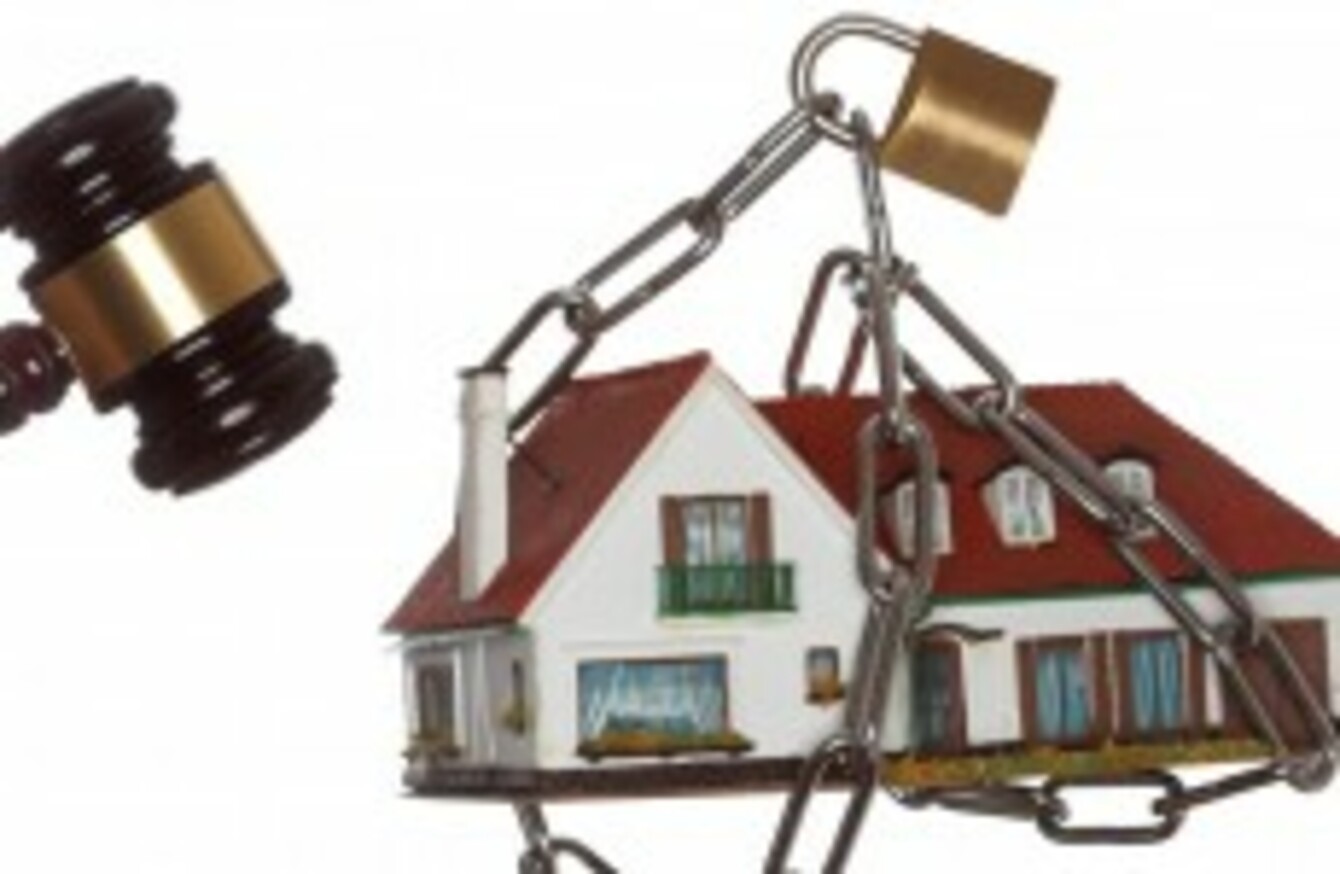 Image: Shutterstock/rtbilder
Image: Shutterstock/rtbilder
THE HIGH COURT has said it would not be possible or appropriate to adjourn all repossession and insolvency cases before it while the government rolls out reforms to the mortgage arrears process.
The coalition announced plans last week to give the courts powers to review and, where appropriate, to approve insolvency deals that banks have vetoed.
It's one of a number of measures aimed at helping the nearly 38,000 people who are in arrears of two years or more on their home mortgages. The so-called 'bank veto' on insolvency deals has been repeatedly criticised by mortgage campaigners and opposition parties.
Following last week's announcement, Fianna Fáil senator Thomas Byrne, a solicitor by profession, wrote to the chief justice and the president of the High Court asking them consider to issuing a practice direction to adjourn all repossession and insolvency cases until the government passes new legislation.
"It would seem to me to be logical that such a practice direction be issued in all courts," he wrote.
Byrne denied that he was breaking the constitutional position that the legislative and judicial branches be separate. He told reporters last week that it was in the interests of justice that such adjournments be granted.
"I said very clearly it's a matter for them to decide, but clearly it's very very unfair. If there's legislation promised, or the government says 'we'll change things', and yet there are thousands of cases there at the moment with people in danger of losing their homes. I'm very, very clear it's a matter for the courts to decide that.
However in a response from the High Court's principal registrar, seen by TheJournal.ie, Byrne was told that such a practice direction would not be considered "possible or appropriate".
The letter points out that cases before the High Court are dealt with on the basis of the law that is currently in force and not on legislation that may be enacted at some future future date.
It also says that the initiation and progressing of legal proceedings is a matter for the parties to each individual court case.
"Judges are, subject only to the Constitution and the law, independent in the exercise of their judicial functions, and there cannot therefore be an adjournment en masse of certain categories of case," the letter states.
"Each case must be dealt having regard to the law currently in force and the particular circumstances pertaining to that case before the presiding High Court Judge."
Speaking to this website today, Byrne said the reply shows the importance of the government legislating as quickly as possible. He said that while the reply makes sense from a judicial point of view, from a practical point of view it is "unfair".
"We've heard nothing on this since last week," he said. "I will be pressing the government to introduce what changes they are making as soon as possible."