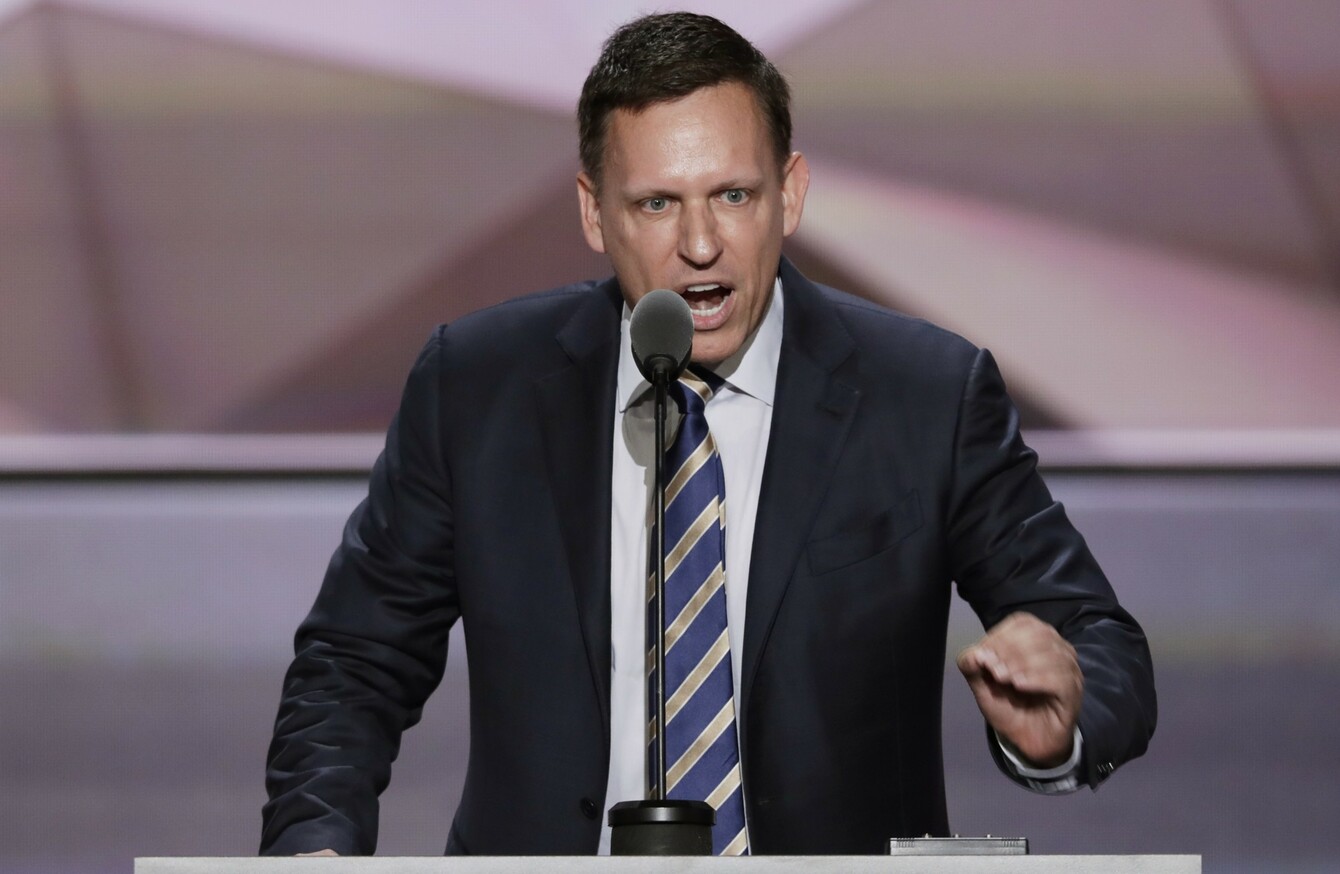 Image: J. Scott Applewhite
Image: J. Scott Applewhite
PAYPAL FOUNDER AND early Facebook investor Peter Thiel became the first openly gay man to address the Republican National Convention since 2000 last night, calling on the party to rally behind Donald Trump.
Speaking on the night Donald Trump accepted the party nomination, Thiel made an impassioned plea for his party to stop fighting culture wars and focus on the economy.
Thiel urged the party to focus on the economy and "end the era of stupid wars" and told them to let people use whichever bathroom they want.
Now we are told that the great debate is about who gets to use which bathroom. This is a distraction from our real problems. Who cares?
There is currently heated debate in the United States about whether people can use the bathroom of the gender with which they identify or the one which corresponds to their gender at birth.
In late March, North Carolina signed a controversial bill blocking cities from permitting transgender individuals to choose which public bathroom to use.
Economy
Thiel said that while he didn't agree with every part of the Republican platform, he was happy to support Trump.
"I am proud to be gay. I'm proud to be a Republican," said the billionaire.
"I don't pretend to agree with every plank in our party's platform… culture wars only distract us from our economic decline.
"And nobody in this race is being honest about it except Donald Trump."
Protection
Trump's speech vociferously backed the gay community, elevating the issue of gay rights at the party convention for the first time.
"I will do everything in my power to protect our LGBTQ citizens from the violence and oppression of a hateful foreign ideology," Trump said, adding for emphasis: "Believe me."
Four years ago, Mitt Romney never uttered the word gay, let alone referenced LGBTQ people.
If Republican delegates gathered in Cleveland to nominate Trump were caught off-guard, they didn't show it. They cheered him — loudly.
Even the candidate seemed surprised.
"I have to say, as a Republican it is so nice to hear you cheering for what I just said," Trump ad-libbed.
"Thank you."
With AP reporting