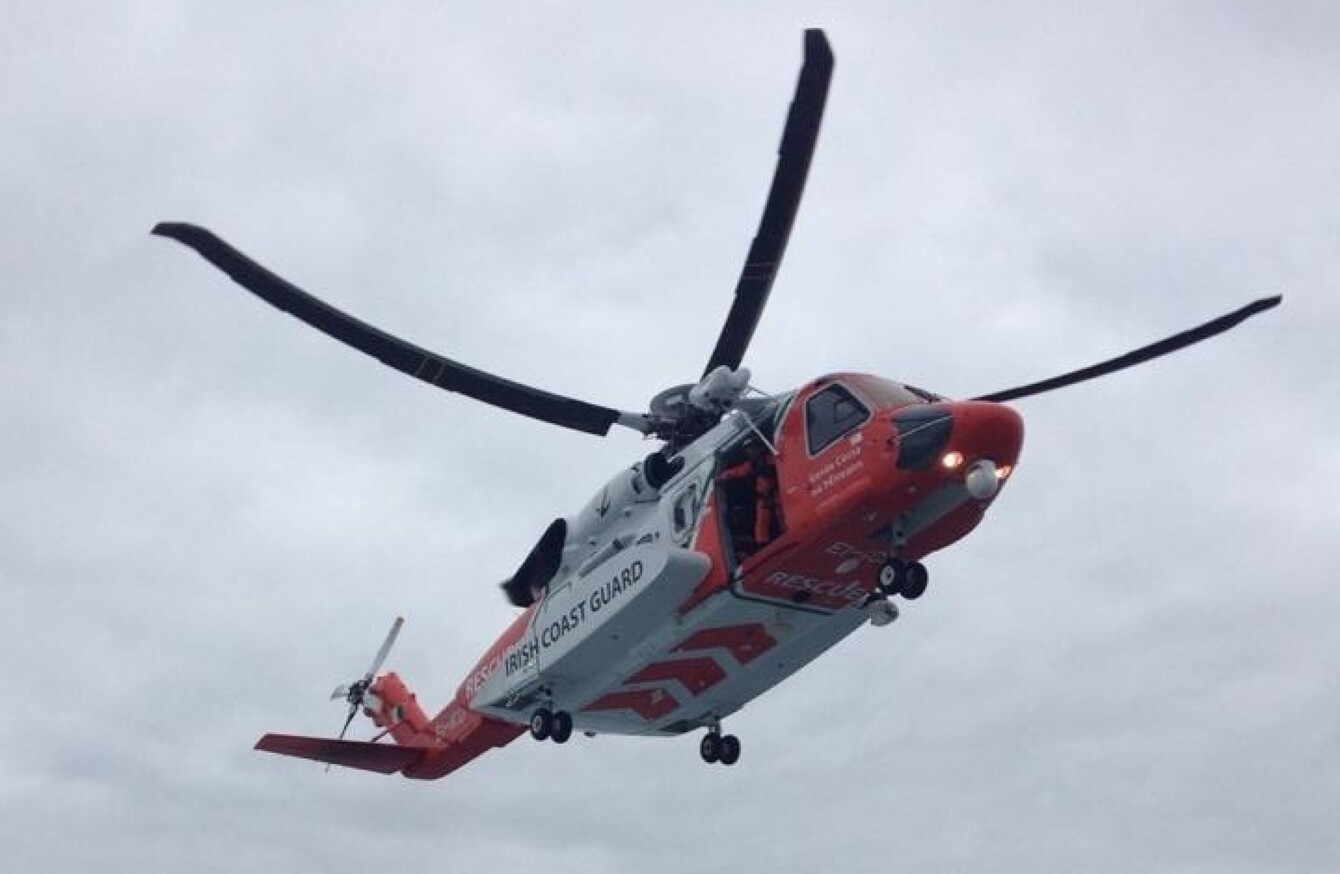 File photo
Image: Irish Coast Guard
File photo
Image: Irish Coast Guard
IT IS HOPED that dives to the wreckage of Coast Guard Rescue Helicopter 116 will be able to begin today.
RTÉ reports that favourable weather conditions are expected this morning which will allow divers to reach the wreckage of the helicopter beneath the water.
Wreckage of the fuselage of the downed aircraft was discovered Wednesday afternoon in 40 metres of water close to Black Rock lighthouse, some 12 miles off the coast of Blacksod, Mayo.
Conditions haven't been good over the past number of days, which has hampered the search effort. However, fine weather with light winds is forecast for today.
While the fuselage has yet to be examined in detail, it is hoped that the bodies of chief pilot Captain Mark Duffy, winch operator Paul Ormsby and winchman Ciarán Smith will be still in the aircraft.
Investigators have been working on the theory that part of the tail section of the aircraft struck rocks close to the lighthouse before crashing into the sea.
Rescue 116 had been deployed from its base at Dublin Airport to provide top cover for the Sligo-based helicopter, Rescue 118, as part of a rescue mission to aid a casualty on a Scottish trawler on 13 March.
The helicopter disappeared abruptly from radar at 12.45am on the morning of 14 March while preparing to land and refuel at Blacksod.
Captain Dara Fitzpatrick was found in the initial search and rescue operation after contact was lost with the helicopter. She later died in hospital.
With reporting from Cianan Brennan