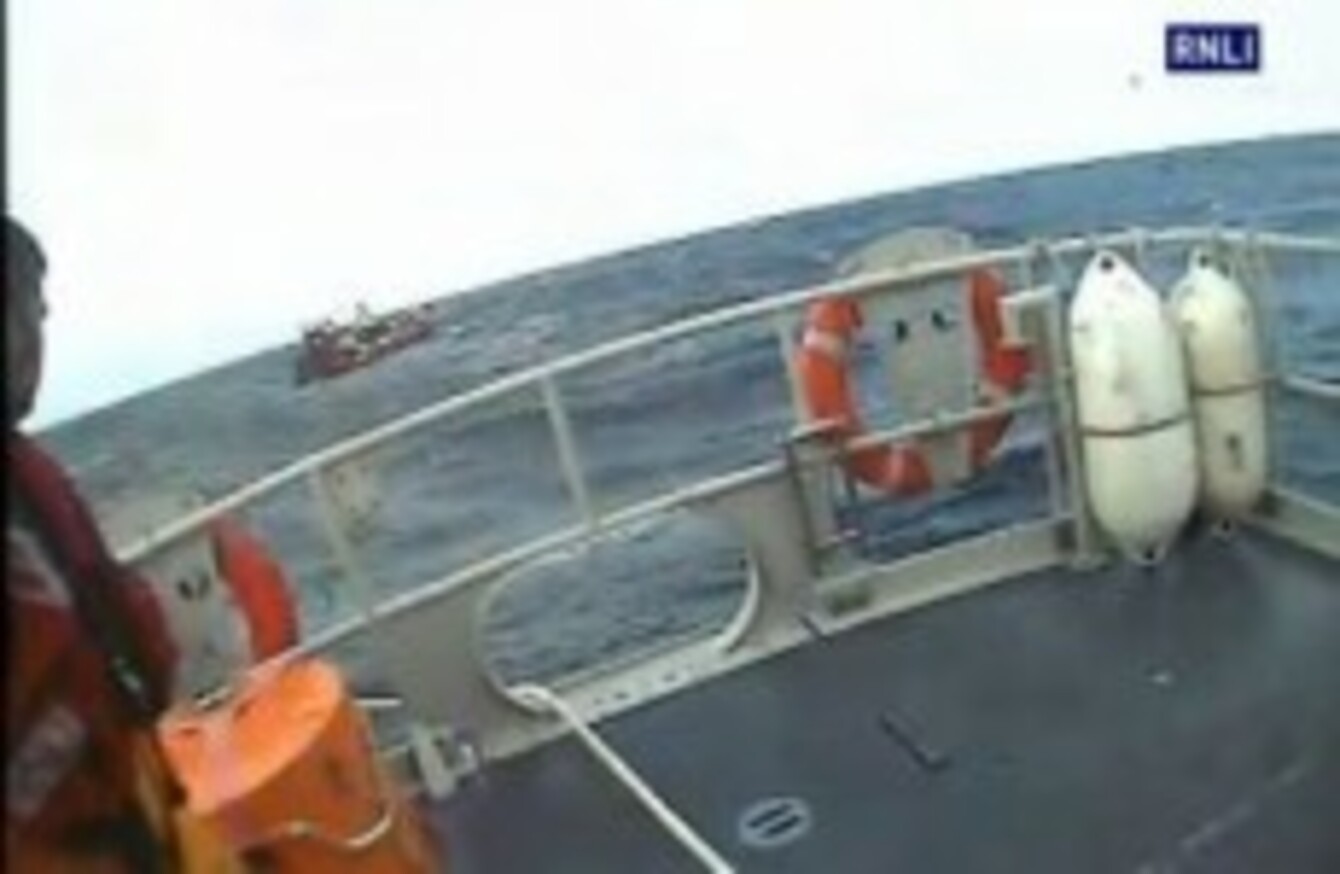 Image: RNLI
Image: RNLI
FIVE MEMBERS OF a fishing crew were rescued this morning after their vessel got into trouble off the coast of Achill Island.
The call for help was raised just before 11am yesterday morning when the crew was hauling nets in and they became entangled in the boats propellers. Sea conditions were poor with force seven to eight and four to six metre sea swells.
The Achill Island RNLI lifeboat crew arrived on the scene in three hours and set about establishing a tow with the casualty vessel but the damaged propellers caused a problem with the steering and with the strong conditions the tow broke twice and had to be re-established.
The lifeboat arrived back with the casualty vessel under tow at 4am but due to tides was unable to bring it safely into shore until 7am.
Commenting on the callout, Achill Island RNLI lifeboat operations manager Tom Honeyman described it as "challenging".
"Due to the terrible weather the seven crewmembers onboard the lifeboat had to keep a constant watch on the vessel," he said. "When the tow broke twice they had to be on deck in rough conditions to ensure it was re-established quickly."
"They are an incredible bunch of people and some of them only got a few hours sleep before having to go out to their jobs after being at sea for the previous 17 hours," he added.