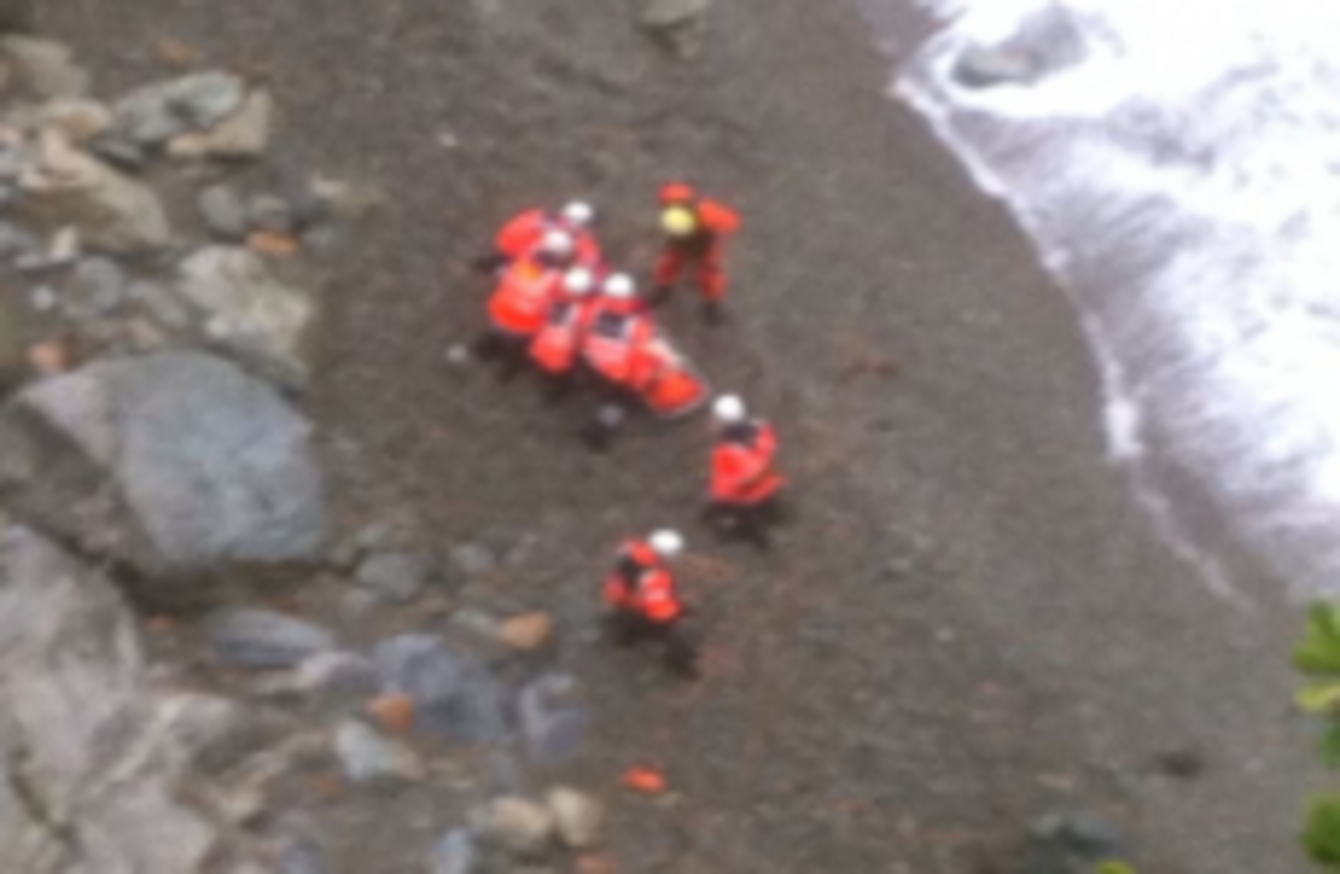 Rescuers at the scene earlier today
Image: Irish Coast Guard
Rescuers at the scene earlier today
Image: Irish Coast Guard
TWO TOURISTS WERE injured after falling while climbing the cliffs at Howth in north county Dublin.
The Coast Guard was called to the scene shortly before 5pm today and found one of the two had fallen some 150 feet down the cliffs onto the beach below.
Coast Guard medics and a HSE paramedic stabilised him before he was taken to Tallaght Hospital for treatment by the Coast Guard helicopter. His condition is not yet known.
Rescuers also found a teenage boy screaming for help some 20 feet from the top of the cliffs in a dangerous and precarious position. A rope was lowered to secure him ahead of the arrival of the Coast Guard helicopter, which winched him to safety. The teenager was found to have minor injuries.
The Coast Guard has called on people to stay on the cliff path at Howth and to call 999 if they see someone in danger.