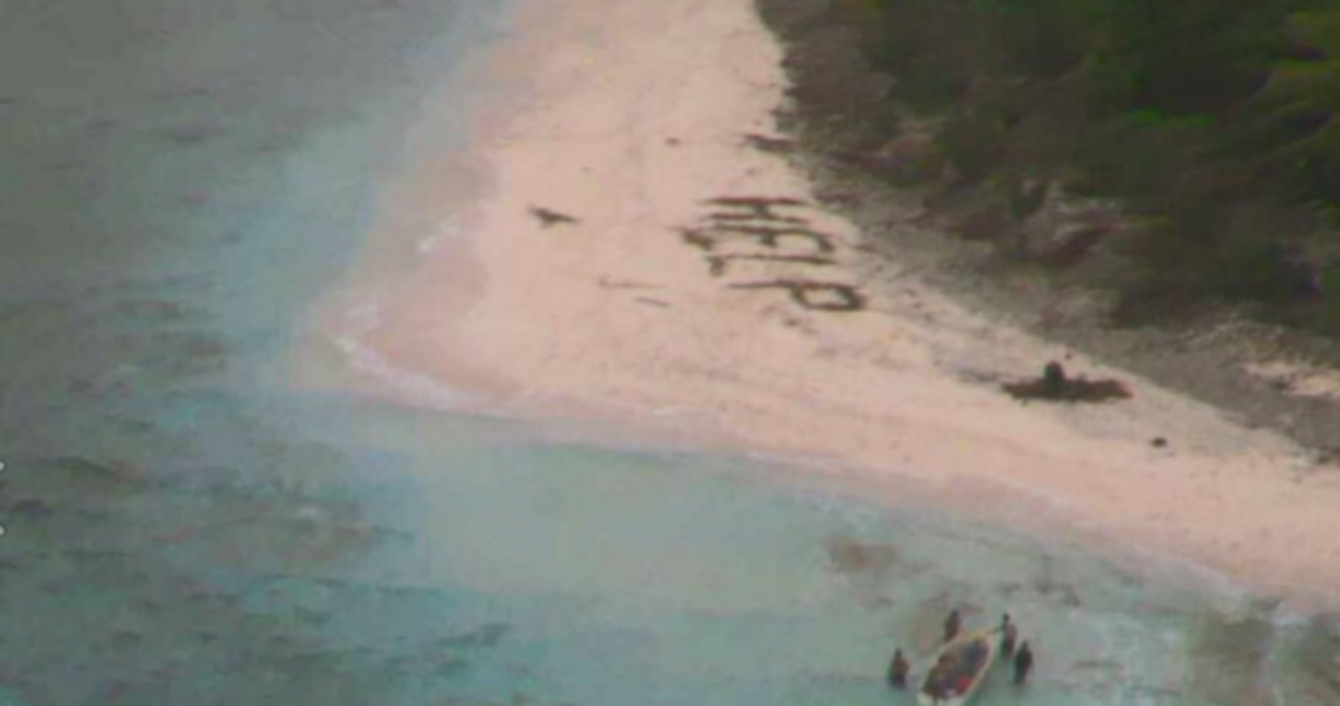 Image: US Coast Guard
Image: US Coast Guard
IT SOUNDS LIKE something straight out of a film, but three men have just been rescued from a desert island by writing 'HELP' in the sand with palm leaves.
This happened on the remote uninhabited Pacific island of Fanadik.
The men had been making their way to Micronesia to catch a flight when their skiff (a type of light rowing boat) capsized.
The men were required to swim for more than two miles to reached the land mass.
After reaching the island they built the sign and then waited, hoping that they would be rescued.
The US Coast Guard was notified on Tuesday and it wasn't until three days later on Friday that the group were eventually located.
In a statement, the US Coast Guard has said that the group were spotted by one of their planes conducting a search pattern in the area.
A spokesperson for the authority said that the "combined efforts" of a number of groups allowed the successful search operation to take place.
They also said that the US Coast Guard's 14th District is responsible for an area almost twice the size of Russia, and so this cooperation is necessary.
In a Facebook post, the US Coast Guard said: "[The] ingenuity of these men to build their sign and the preparedness of having lifejackets also contributed to their safe rescue."
Since 28 March the 14th District of the US coast Guard has managed to coordinate seven search and rescue cases, saving 15 lives in the process.