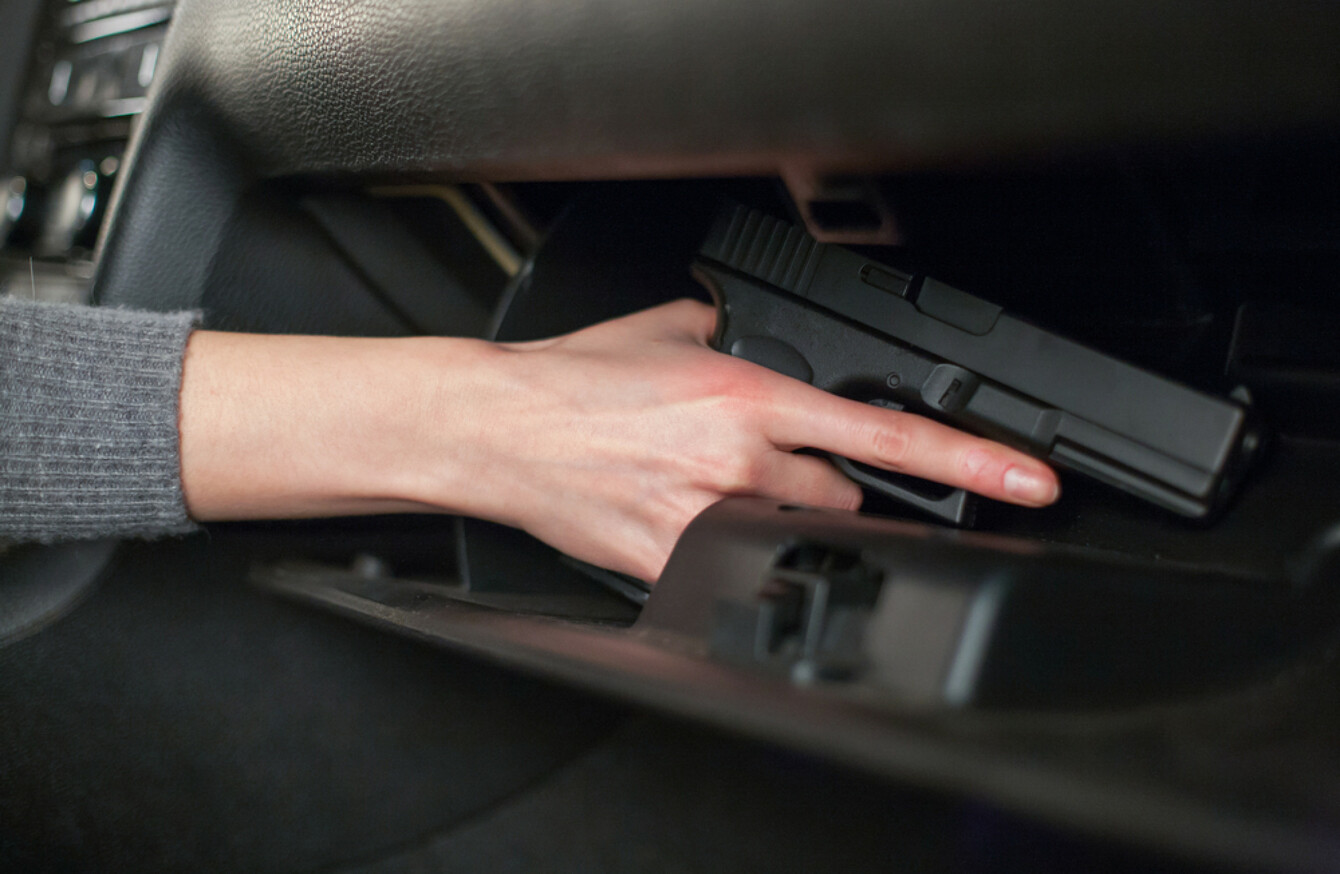 Image: VasiliyBudarin/Shutterstock
Image: VasiliyBudarin/Shutterstock
AN ESTIMATED THREE million adult Americans carry a firearm loaded and on their person on a daily basis and nine million do so on a monthly basis, new research indicates.
Researchers from the University of Washington School of Public Health, the University of Colorado, the Harvard School of Public Health and Northeastern University found the vast majority of these people carried guns for protection.
It is the first research in more than 20 years to scrutinise why, how often, and in what manner US adults carry loaded handguns and it reviewed the behaviour of 1,444 gun owners. The study, published in the American Journal of Public Health, also examined how concealed handgun-carrying behaviour differs across states, depending on their laws.
"Carrying firearms in public places can have significant implications for public health and public safety," said lead author Dr Ali Rowhani-Rahbar, an associate professor of epidemiology at the UW School of Public Health. "An important first step to examining the consequences of firearm carrying at the national level is an accurate measurement of the occurrence of this behaviour and characterisation of those who engage in it."
Compared with handgun owners who did not carry, those who did report carrying handguns tended to be younger, and more often male, live in the southern United States, have grown up in firearm-owning households, self-identify as politically conservative, and own more than one type of firearm.
About 90% of all firearm homicides and nonfatal firearm crimes for which the type of gun is known are committed with a handgun.
This new research found:
80% of surveyed handgun owners had a concealed-carry permit
66% said they always carry their handguns concealed
10% said they always carry their weapons openly
When comparing handgun-carrying behaviour with corresponding states' laws, researchers found that proportionally fewer handgun owners carried a concealed handgun if they lived in a state whose laws afforded greater discretion to issuing agencies in the review of concealed-carry applications. Some owners nevertheless reported carrying a concealed handgun without a permit in states in which doing so was illegal.
A separate study published in the Annals of Internal Medicine found state law seems to matter when it comes to preventing firearm injuries and death. It found that when gun shows were held in Nevada, a state with some of the least restrictive gun laws in the country, gun-related deaths and injuries in neighbouring California spiked by nearly 70 percent for at least the next two weeks.
When gun shows were held in California, a state with some of the most restrictive gun-control laws, there was no spike in gun deaths or injuries in the state.
More than 4,000 gun shows are held annually in the US, and gun shows account for 4% to 9% of annual firearm sales. Some gun shows draw thousands of attendees and hundreds of sellers, whose transactions may be subject to less oversight. In many states, these transactions do not involve a background check, and research has shown that firearms from gun shows are disproportionately implicated in crimes.
Using data on 915 gun shows, researchers compared firearm injury rates for the two weeks immediately before and after gun shows held in Nevada (mostly in Reno and Las Vegas) and gun shows held in California between 2005 and 2013.
They found that compared to the two weeks before the gun shows occurred, post-show firearm injury rates remained stable in regions near California gun shows. But post-show firearm injury rates increased from 0.67 to 1.14 per 100,000 people in regions near Nevada shows. This 70% increase translates to 30 more firearms deaths or injuries in the sparsely populated California border region after 161 Nevada gun shows.
According to the authors of an accompanying editorial from the University of Washington, these findings suggest that travel to less restrictive states may threaten the effectiveness of firearm laws within California.