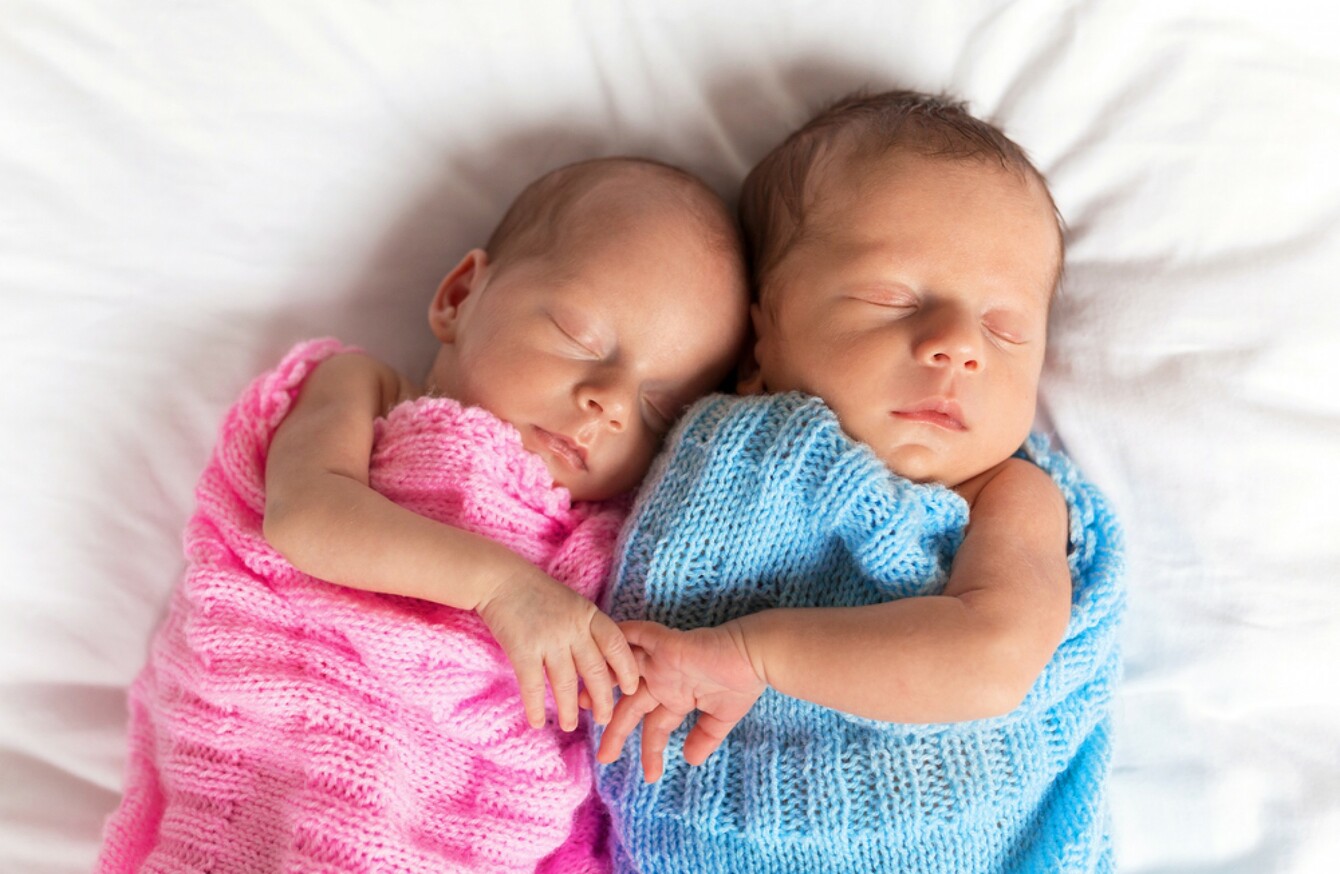 Image: Shutterstock/Patryk Kosmider
Image: Shutterstock/Patryk Kosmider
NEW RESEARCH FROM the Royal College of Surgeons in Ireland says that newborn infant girls have better outcomes than their male counterparts due to "innate genetic advantages" in responding to acute infections.
The researchers say that while women have a recognised survival advantage over men throughout their entire lives, this is particularly evident over the newborn period.
Professor Catherine Greene, senior author of the research, said that their results show that female newborns are "hardier" than their male counterparts due to a "fundamental genetic advantage".
Newborn boys had higher rates of infection and sepsis compared to girls of the same age, and the answer to why is found in our chromosomes, they said.
Females carry two copies of the X chromosome, while males carry an X and Y chromosome. As the X chromosome contains more of the genes involved in fighting disease, women are biologically more likely to be able to fight acute infections.
In this research, scientists measured for a certain protein – called IRAK1 – in the umbilical cord blood of newborns.
IRAK1 contributes to immunity against infection, and higher rates of this protein were found in the samples for newborn girls.
As the girls had higher levels of this disease fighting protein, they were less likely to succumb to inflammatory diseases than boys were.
The scientists believe that this work may help to explain the differences between the genders in terms of how they are affected by inflammatory diseases.
Professor Greene said: "The phenomenon of female neonates being hardier than their male counterparts is well recognised.
This research shows this is due to a fundamental genetic advantage which may also contribute to more effective responses to infection and disease throughout the human lifecycle.
Her colleague, David O'Driscoll, said that their findings suggest that a similar phenomenon could be occurring in children while in the womb, and that the gender differences here could be "even more marked".
The research was published in the journal Pediatric Research.