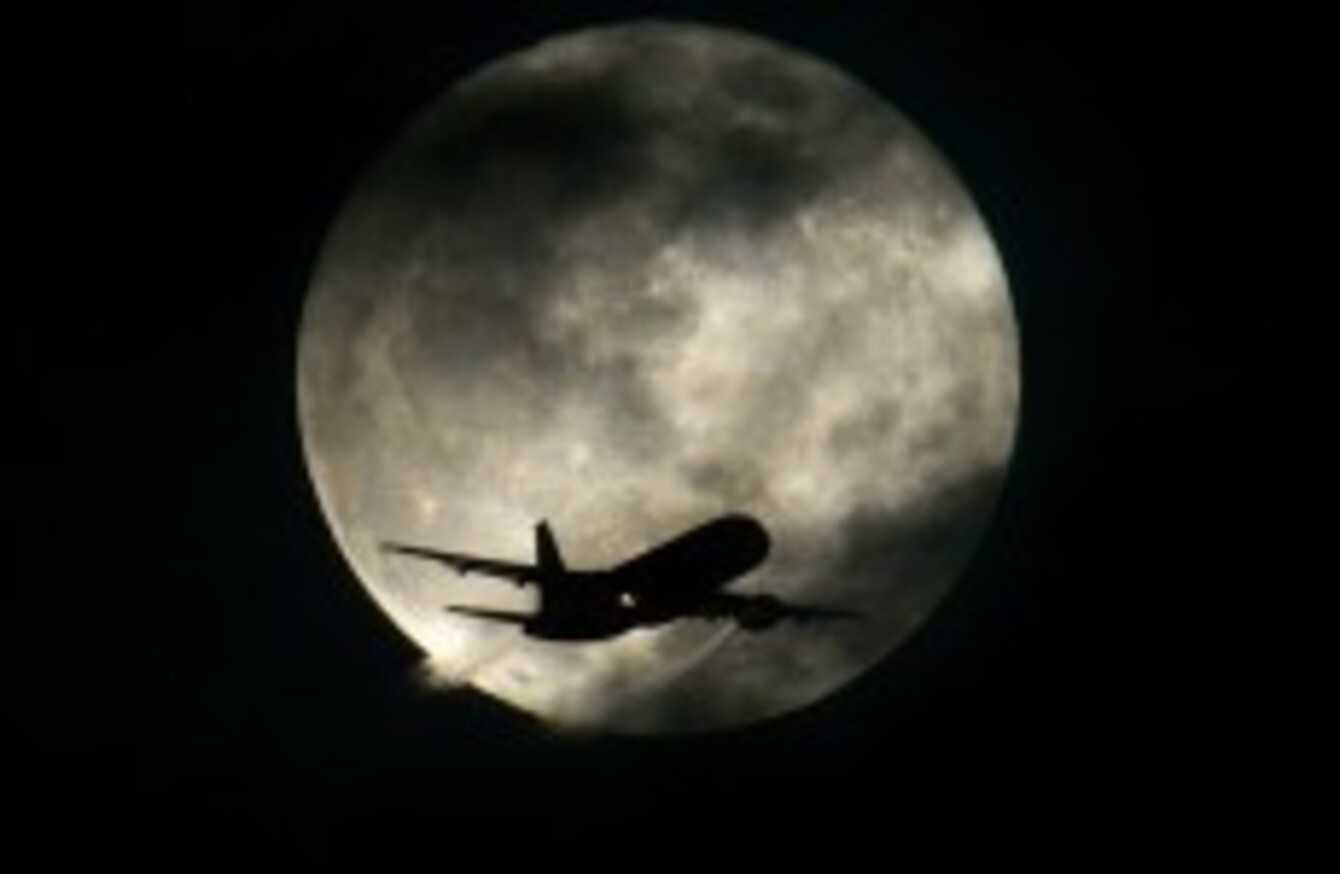 Image: Anthony Devlin/PA Archive/Press Association Images
Image: Anthony Devlin/PA Archive/Press Association Images
A NEW STUDY, published online today, says that we should brace ourselves for longer and bumpier flights by the middle of this century – another unwanted symptom of climate change.
Drs Paul Williams and Manoj Joshi write in Nature Climate Change, "Our results suggest that climate change will lead to bumpier transatlantic flights by the middle of this century. Journey times may lengthen and fuel consumption and emissions may increase. Aviation is partly responsible for changing the climate, but our findings show for the first time how climate change could affect aviation."
The Reading University scientists explain that by 2050, planes on transatlantic flights will bounce around more frequently and more noticeably because of stronger winds.
The journeys will also be less fuel efficient as a result and emissions will probably increase.
And that's not all the bad news.
Williams told BBC News that ticket prices could go up as passengers are hit for the extra fuel costs.
Every year, commercial aircraft encounter moderate or greater turbulence tens of thousands of times. It injures hundreds of passengers and costs airlines tens of millions of dollars in structural damage.