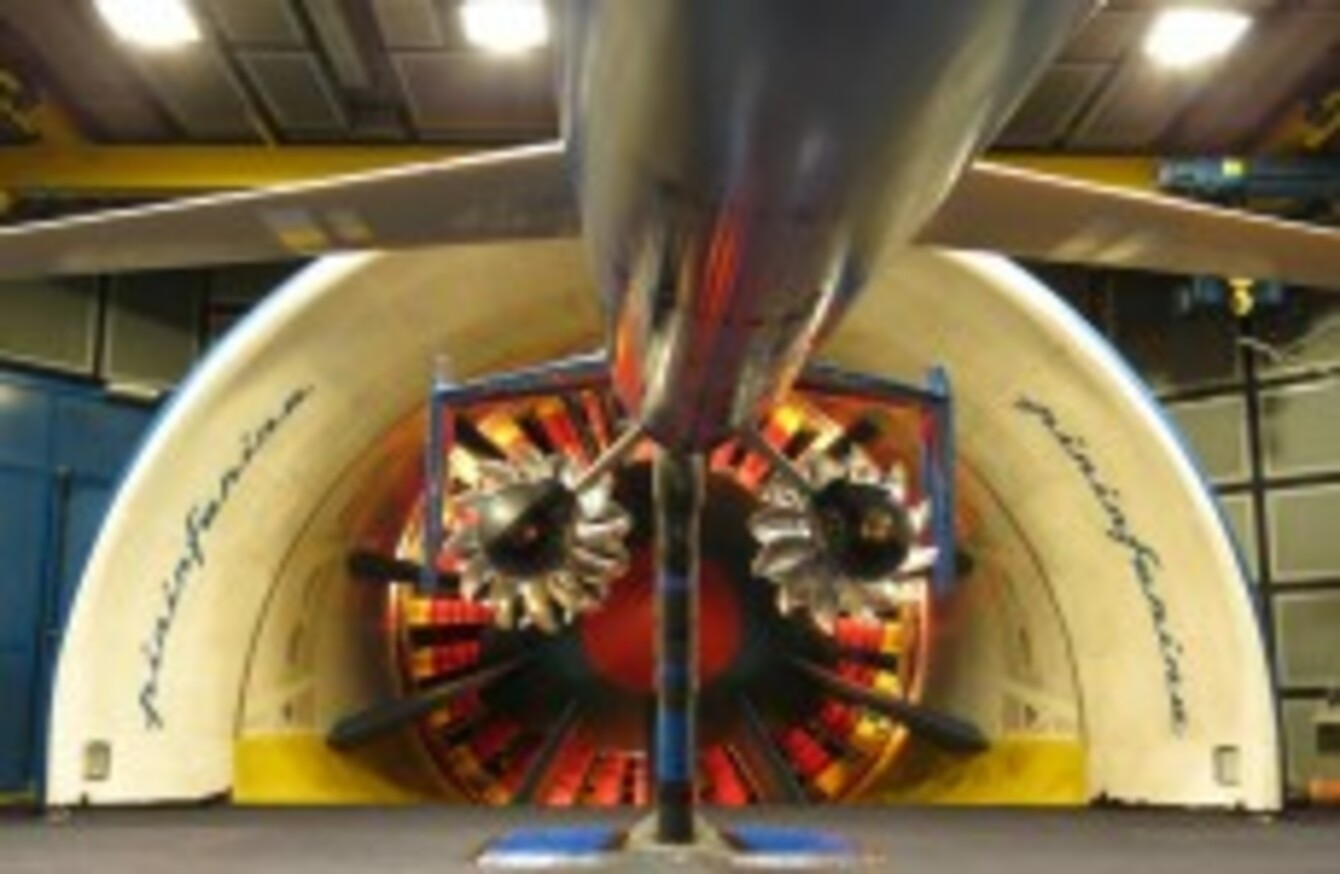 Image: ARTIC via TCD
Image: ARTIC via TCD
ENGINEERS AT TRINITY College Dublin have been selected to lead a project that will significantly reduce the noise pollution and carbon footprint of planes.
The School of Engineering in Trinity is coordinating three EU projects with a combined budget of €5.4 million, which will improve the way we fly around Europe.
The latest project, "ARTIC", is worth €1.4 million and will develop a novel, quieter landing gear system for the next generation "greener" aircraft.
'ARTIC' will see the engineers working together to minimise a significant and growing source of noise pollution in the modern world.
Clean sky project
Over two billion people take a flight each year, and although the carbon emissions only amount to around 2% of the total man-made emissions, this is set to increase to 3% by 2050.
In addition, noise pollution is a growing concern with increased flight traffic affecting hundreds of thousands of people living near major airports and frequently used flight paths.
ARTIC will be run via Clean Sky (FP7), which is a Public Private Partnership between the European Commission and the Aeronautical Industry
Assistant Professor in Mechanical and Manufacturing Engineering at Trinity, Dr Gareth J. Bennett, is the coordinator of all three projects including ARTIC.
He said: "The standard plane we hop on to fly to Paris is fuel-inefficient for such a short-haul distance. In addition, the fuel and noise emissions into our environment need to be reduced.
The Clean Sky Partnership will result in a replacement aircraft design which will be significantly greener, and it will happen soon.
ARTIC will build on research and development led by Dr Bennett and his team on two other ongoing Clean Sky projects, called 'WENEMOR' and 'ALLEGRA'.
All three projects coordinated by Trinity will contribute directly to the overarching Green Regional Aircraft (GRA) EU programme. It will result in the GRA being the most commonly used aircraft in Europe in the next few years for short-haul trips, and will be used as the aircraft of choice by airlines.
Dr Bennett added: "Noise is a significant bottle-neck to the growth of the EU aviation industry, which is a huge employer."
Never been done before
After testing the new landing gear design, which was built at half-scale, Dr Bennett and his team will now make the equipment and underside of the GRA aircraft at full-scale as a main component of project ARTIC.
They will put the combined model through its paces in the largest wind tunnel in Europe (DNW-LLF), which is 20m high and located in Holland.
Research Fellow in Dr Bennett's group, and a senior technical manager working on each of these projects, Dr John Kennedy, said:
Testing such a design at this scale has never been done before in Europe and the EU Aviation industry is eagerly awaiting our results.
"It is very exciting to be part of this project, which I'm sure will make a huge contribution to improving the sustainability of air transportation in the coming years."