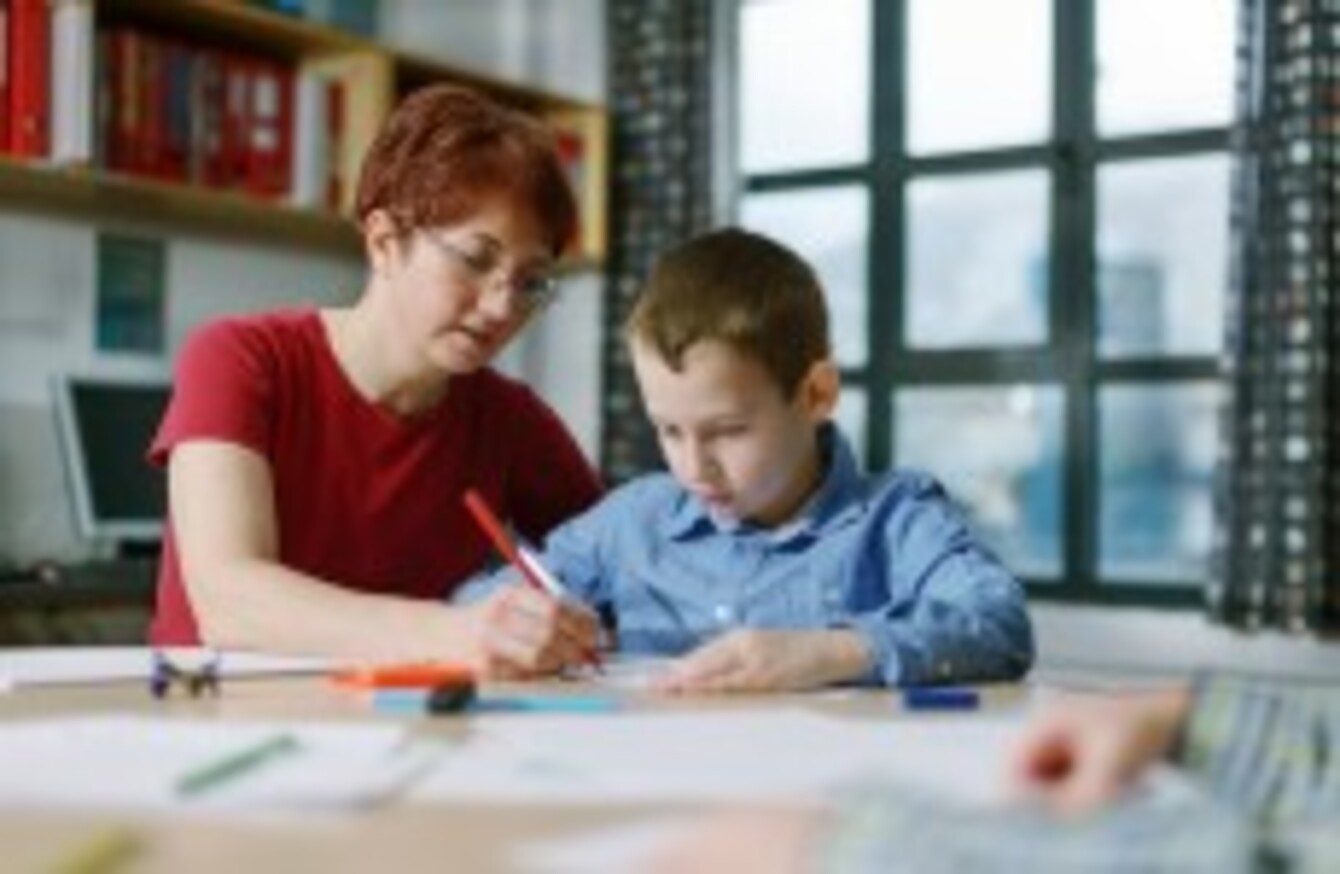 Image: boy with teacher via Shutterstock
Image: boy with teacher via Shutterstock
AN EXTRA 302 teacher posts to support students with special educational needs have been announced today.
In the last two school years, the number of resource teacher posts has increased by 15% (939), from 5,265 to 6,204.
The CEO of the National Council for Special Education, Teresa Griffin, said:
"The NCSE wants students to achieve their potential and research is clear that the quality of teaching is a key determinant in delivering better outcomes for students."
The total number of teachers in primary and post-primary schools is 56,735.
Over 11,000 (19%) of these are additional learning support and resource teachers.
Details of the resource teaching allocations for every school will be available on www.ncse.ie at 3pm this afternoon.