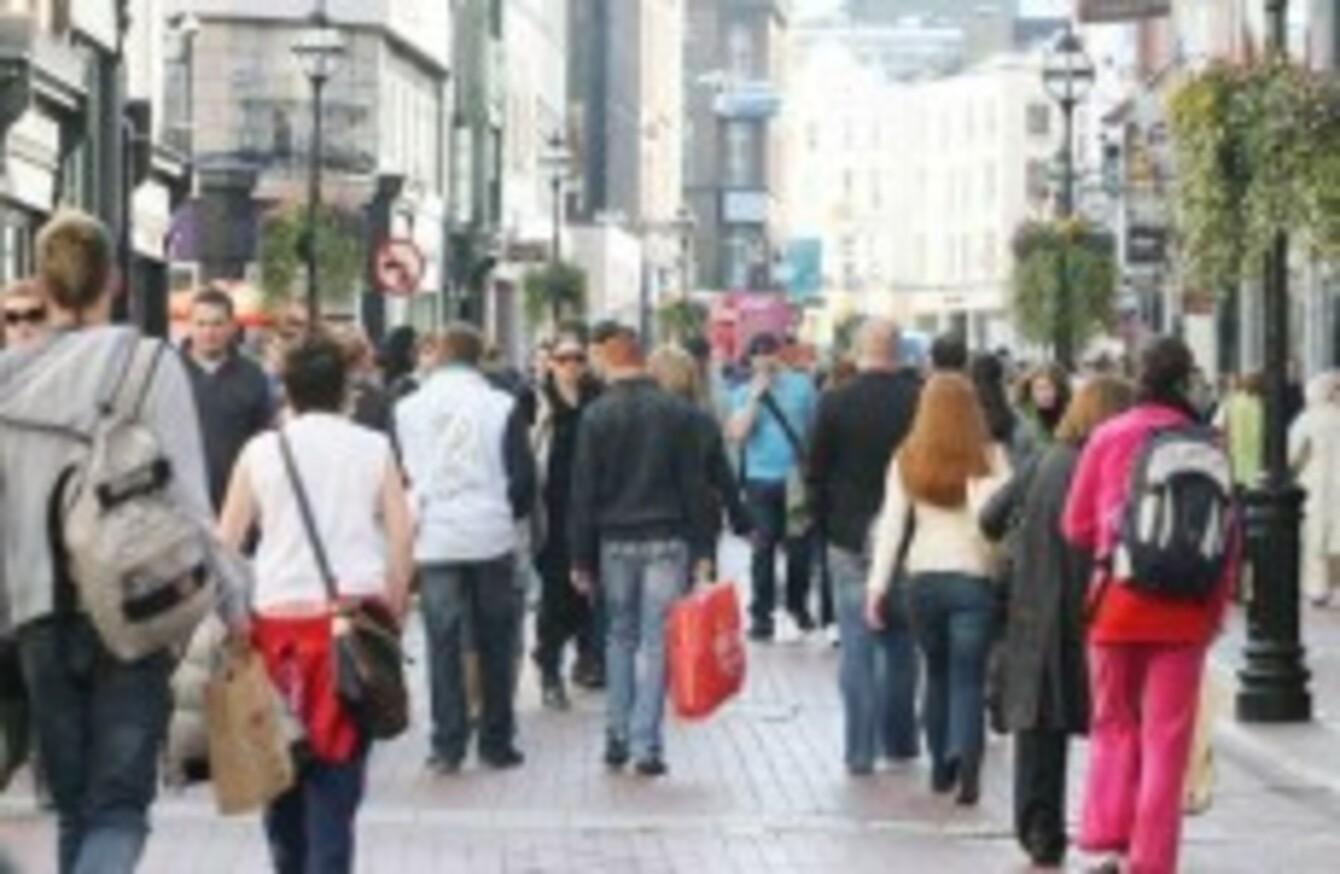 Image: James Horan/Photocall Ireland
Image: James Horan/Photocall Ireland
DOGGED BY WEAK consumer sentiment and depressed demand, the retail sector continues its slump with new figures showing a decrease in the value and volume of sales during August.
According to the Central Statistics Office, last month saw the biggest declines for the sector since April this year.
The volume of retail sales fell by 3.6 per cent when compared with August 2010. There was also a decrease of 0.4 per cent on July's figures.
With 2.1 per cent growth in the year, electrical goods was the only category to show an increase in sales volume.
Books, newspapers and stationary saw the greatest decline at 13.3 per cent when compared to August 2010.
Other sectors performing poorly include pharmaceuticals, medical and cosmetic articles  (-10.4 per cent) and furniture and lighting (-9.5 per cent).
This is the third consecutive month of falling retail sales in terms of volume. In June, sales were flat and the last time growth was noted by the CSO was in January 2011. The sector has been in a slump since 2007.
There was also an 8 per cent drop in the volume of fuel sold but its rising prices meant that the value of sales increased by 3.1 per cent.
Overall however, the value of sales decreased by 3.1 per cent in the year and a month-on-month change of -0.8 per cent was recorded.
Reacting to the figures, IBEC said the domestic economy remains firmly in the doldrums.
"As the temporary boost from the car scrappage scheme has worn off, headline retail sales fell," noted economist Reetta Seonpera.
"The outturn for the summer is worse than was indicated in the preliminary figures. The July 0.5 per cent monthly increase in sales value was revised down to a decline of 0.1 per cent."