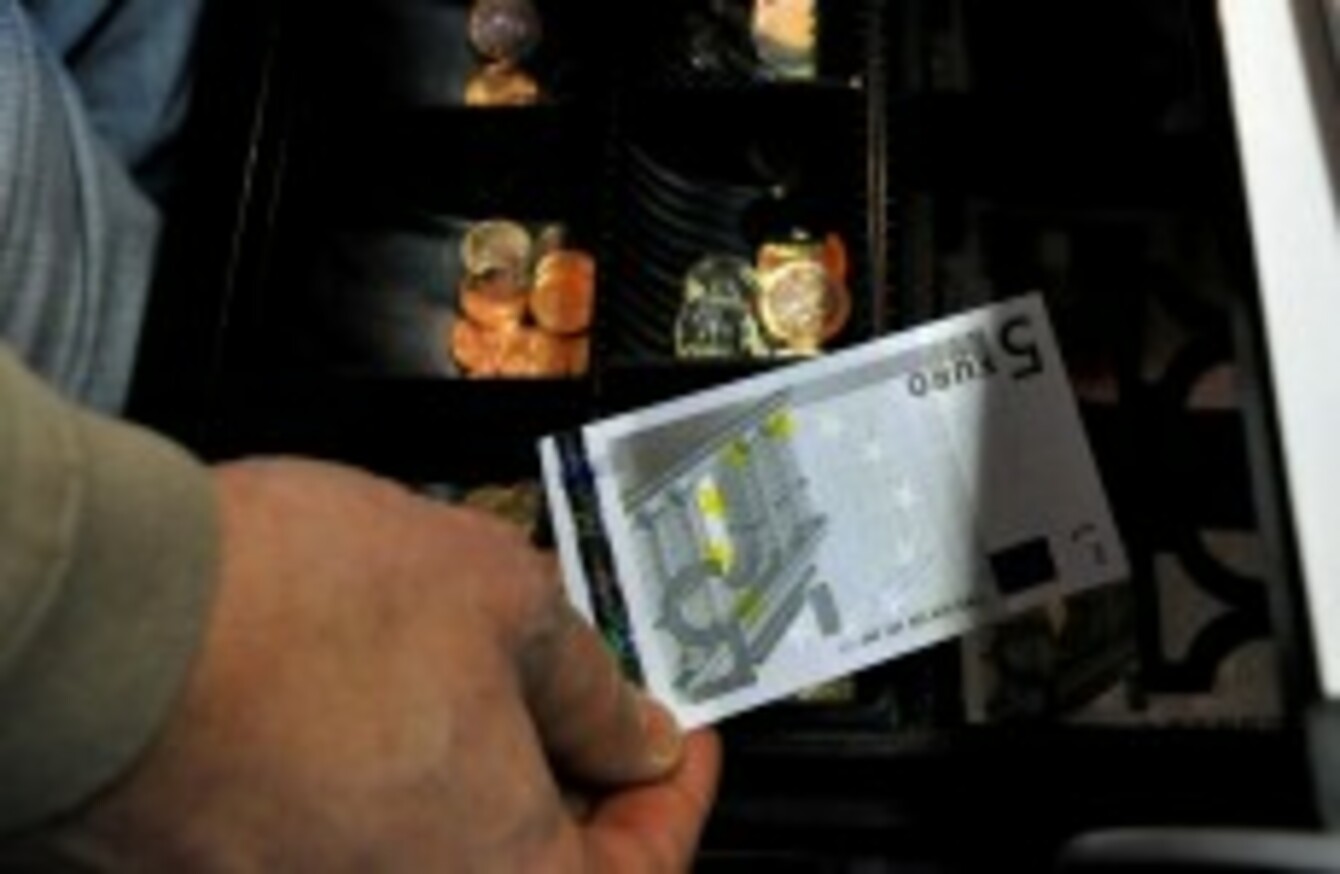 Image: Jan Koller/Press Association Images
Image: Jan Koller/Press Association Images
THE GROUP REPRESENTING retailers in Ireland has urged the government not to increase excise duty or shift the cost of sick pay on to businesses in its pre-budget submission today.
Retail Ireland has also urged the government to take "decisive action" to tackle diesel laundering and tobacco smuggling citing the "enormous savings" it would make for the Exchequer.
The group, which is affiliated to Irish Business and Employers Confederation (IBEC) and represents 3,000 retailers in Ireland, says the confirmation that VAT is to rise by 2 per cent in next week's budget will hit upon consumer spending.
As a result, it has called on the government to halt any planned rise in excise duty.
Chairman Frank Gleeson said:
It is essential that excise is not increased in the budget. In addition, Government should not proceed with the proposal that employers pay the first four weeks of employees' sick leave.

This would represent a very significant additional annual cost for retailers and would damage the sector's capacity to retain employment. The retail sector needs support, not measures that increase its costs.
The government has floated the idea that businesses and not the taxpayer meet the cost of initial sick leave as is the case in most other countries but there has been no confirmation of this.
Gleeson also pointed out that retail sales in Ireland have fallen by 20 per cent since 2008 while the savings ratio has increased by 10 per cent to 12 per cent overall because of weak consumer confidence.
He added: "As we enter the critical pre-Christmas shopping period decisive action is needed to encourage consumers to spend some of the 12 per cent of income currently saved.
"There should not be any further increases in taxation on consumers on budget day and the necessary adjustment in the public finances should be made through reducing public expenditure."