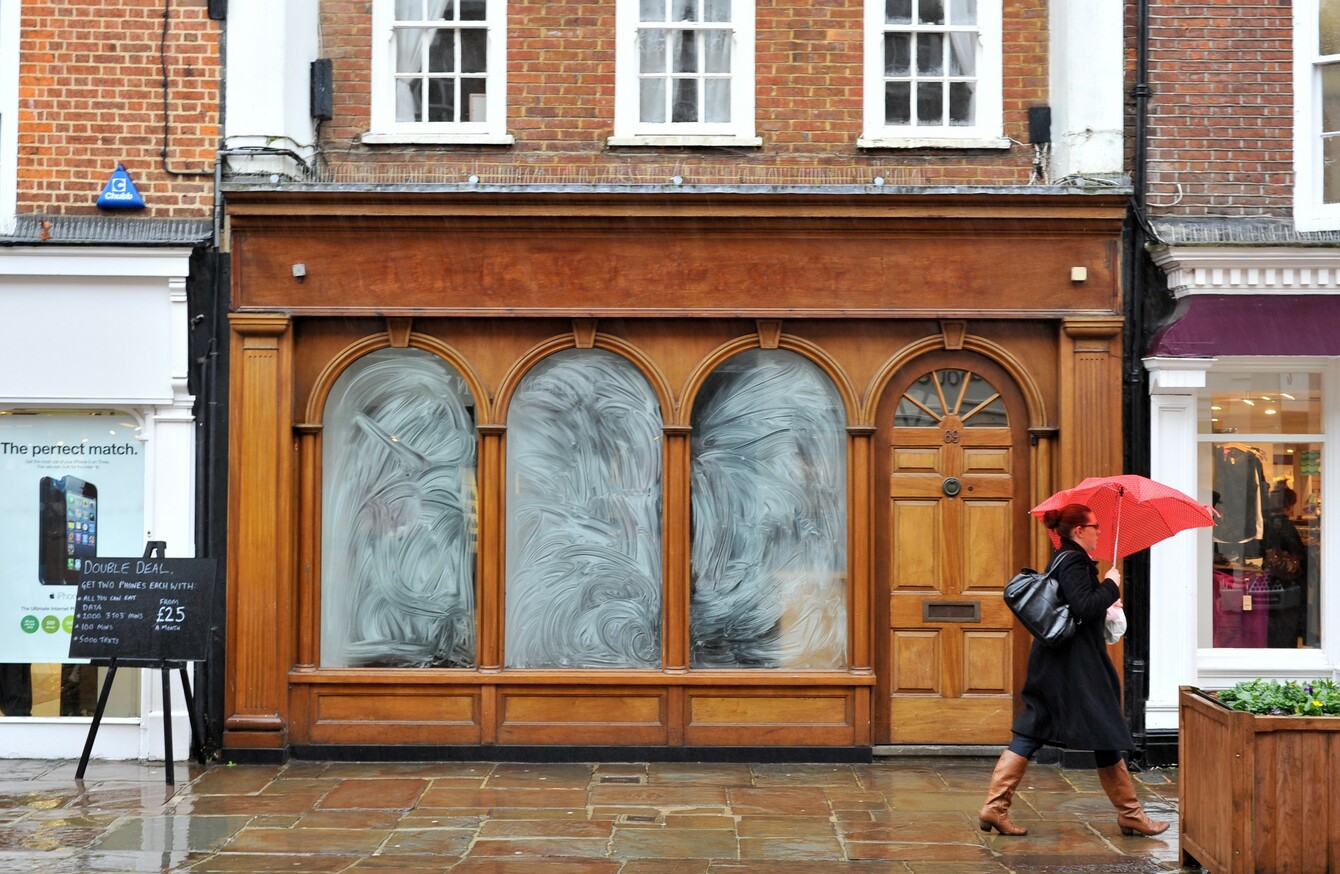 Stock Image.
Image: Shutterstock/JLRphotography
Stock Image.
Image: Shutterstock/JLRphotography
THE RETAIL SECTOR'S representatives have called on the government to take decisive action to help businesses in Budget 2017, after figures show consumers' cautiousness in the wake of the Britain's EU referendum.
A report released by Retail Ireland, a representative group for shops across Ireland, has released a report that outlines possible Brexit-related threats to the Irish retail sector.
The report, entitled 'Brexit Threatens Retail's Recovery', gives its view of how Brexit has already begun to scare customers, and says that the government must react swiftly to counteract this development, and to ensure Ireland's positive economic outlook.
The director of Retail Ireland, Thomas Burke, elaborated on this:
Ireland is uniquely exposed to Brexit's chill winds. Consumer confidence has fallen back, after months of strong growth, and retailers say positive momentum has slowed in recent weeks. While domestic retailers are moving quickly to adapt to their new environment, the government must also take decisive steps in Budget 2017.
It is not known the exact impact Brexit will have on Ireland, as there are positives and negatives to Britain leaving the European Union.
However, recent indicators – including sterling being downgraded to its lowest value in UK history – have shown that the outlook for the near future is not positive.
Burke highlighted one difficulty in particular for Ireland if the British sterling was devalued:
This raises the spectre of a potential return to cross-border shopping, which while not evident now, is a possibility in the future.
The worrying figures
The report measured the performance of retail by dividing the sector into 12 categories, including supermarkets and convenience stores, food and drink, pharmacies, and fuel.
The amount being spent in these categories, plus the quantities that were bought was also noted (e.g. €5 spent in-store versus 10 individual items bought).
It also compared this year's figures to last year's, this quarter to last year's quarter, June 2015 to June 2016, and finally, June 2016 compared to May 2016.
When figures across all sectors are compared to those recorded last year, the numbers seem overwhelmingly positive. However, an emerging pattern appears when comparing figures from the month of June – the month when Brexit occurred – to the month of May, which reflects consumers' fears of Brexit, according to Retail Ireland.
#Open journalism No news is bad news Support The Journal

Your contributions will help us continue to deliver the stories that are important to you

Support us now
The above decline of 16.2% in homeware store sales, compared to an increase of 7.6% per quarter, suggests that consumers are being cautious about the amount of 'unnecessary' spending they are doing, and Retail Ireland are worried that this means they are cutting back.
Higher minimum wage 'not justifiable'
Burke also weighed in on the rate of the national minimum wage, saying that Ireland's minimum wage was already 6% higher than the UK's, with that gap likely to widen if the sterling's value were to fall further.
He added:
We can only conclude that this will put border retailers at a considerable disadvantage when compared to their counterparts in Northern Ireland.
The rate of minimum wage has been debated fiercely recently after a report from the Low Pay Commission recommended that the national minimum wage be increased by 10 cent.
This announcement sparked opposing reactions, with some saying that the minimum wage, currently at €9.15 an hour, should be increased to reflect the current cost of living while others argued that this would put an added burden on small business owners, who employ the majority of Irish workers.