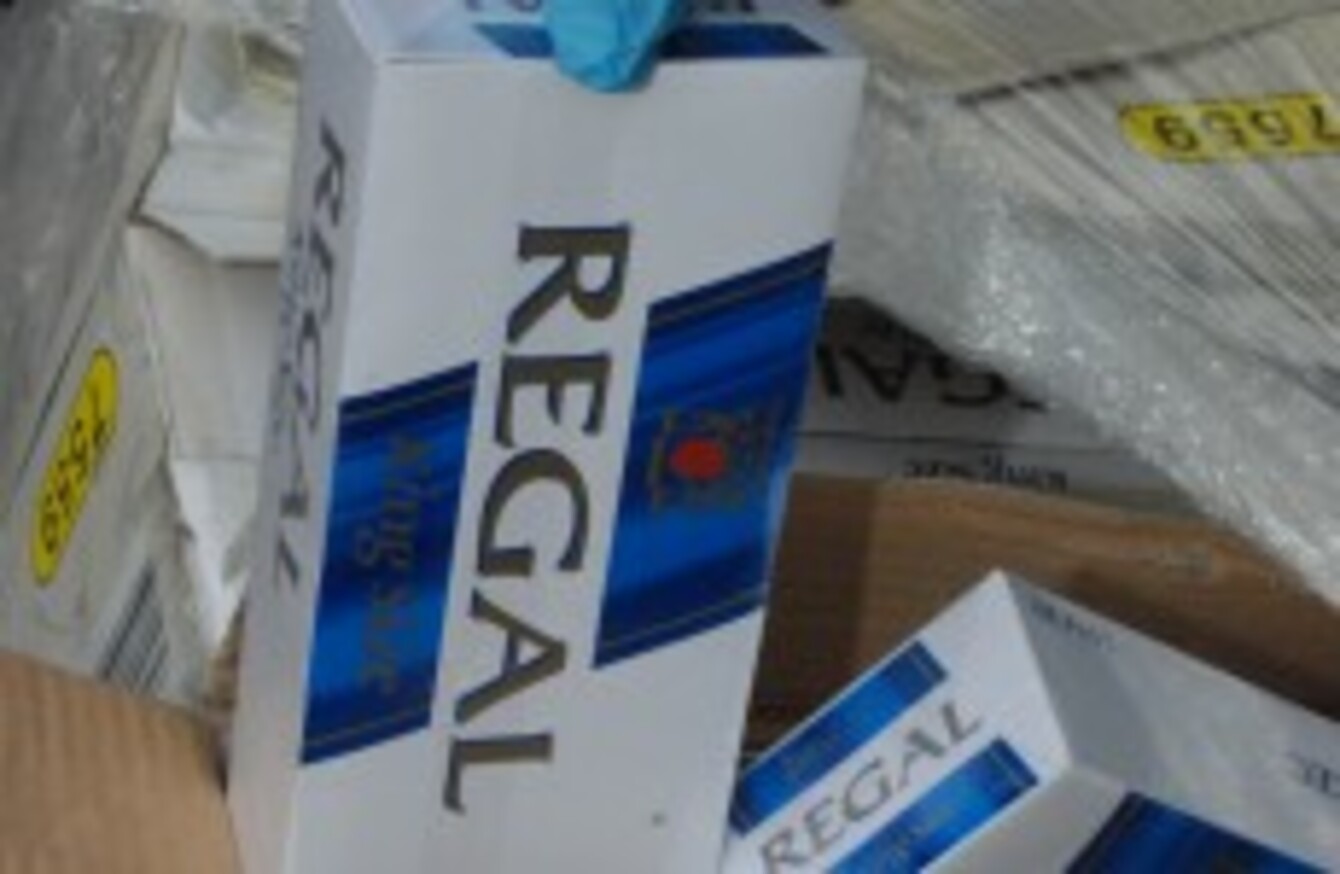 File photo
Image: Revenue Customs Service
File photo
Image: Revenue Customs Service
DUBLIN AIRPORT HAS become one of Ireland's cigarette smuggling hubs , a retailers group has warned.
Retailers Against Smuggling, which represents nearly 3,000 independent retail outlets in a campaign against the illegal cigarette trade, said that recent seizures by Customs officers at the capital's airport indicated it was being targeted by criminal gangs.
The organisation urged the government to introduce a minimum fine for cigarette smuggling which would deter criminals.
Over 140,000 cigarettes with an estimated retail value of nearly €60,000 were seized after a search of 23 passengers who arrived at Dublin airport on a flight from Moldova via Budapest in Hungary on Friday night.
Meanwhile, last Tuesday three men and a woman from Poland were arrested after nearly 55,000 cigarettes were discovered in their suitcases following their arrival on a flight from London. The cigarettes had an estimated retail value of over €22,000.
"It shows that the airport is fast becoming one of Ireland's cigarette smuggling hubs," said Retailers Against Smuggling's national spokesman Benny Gilsenan who runs a greengrocers on Emmet Street in Dublin.
He added:
It is clear that this was a major operation and the airport is being targeted by criminal gangs. It is much easier to bring in suitcases full of cigarettes than ship a container half way round the world.
Gilsenan also urged the government to forgo any increase in excise duty in the forthcoming Budget, a move which he said would protect Irish retail jobs.