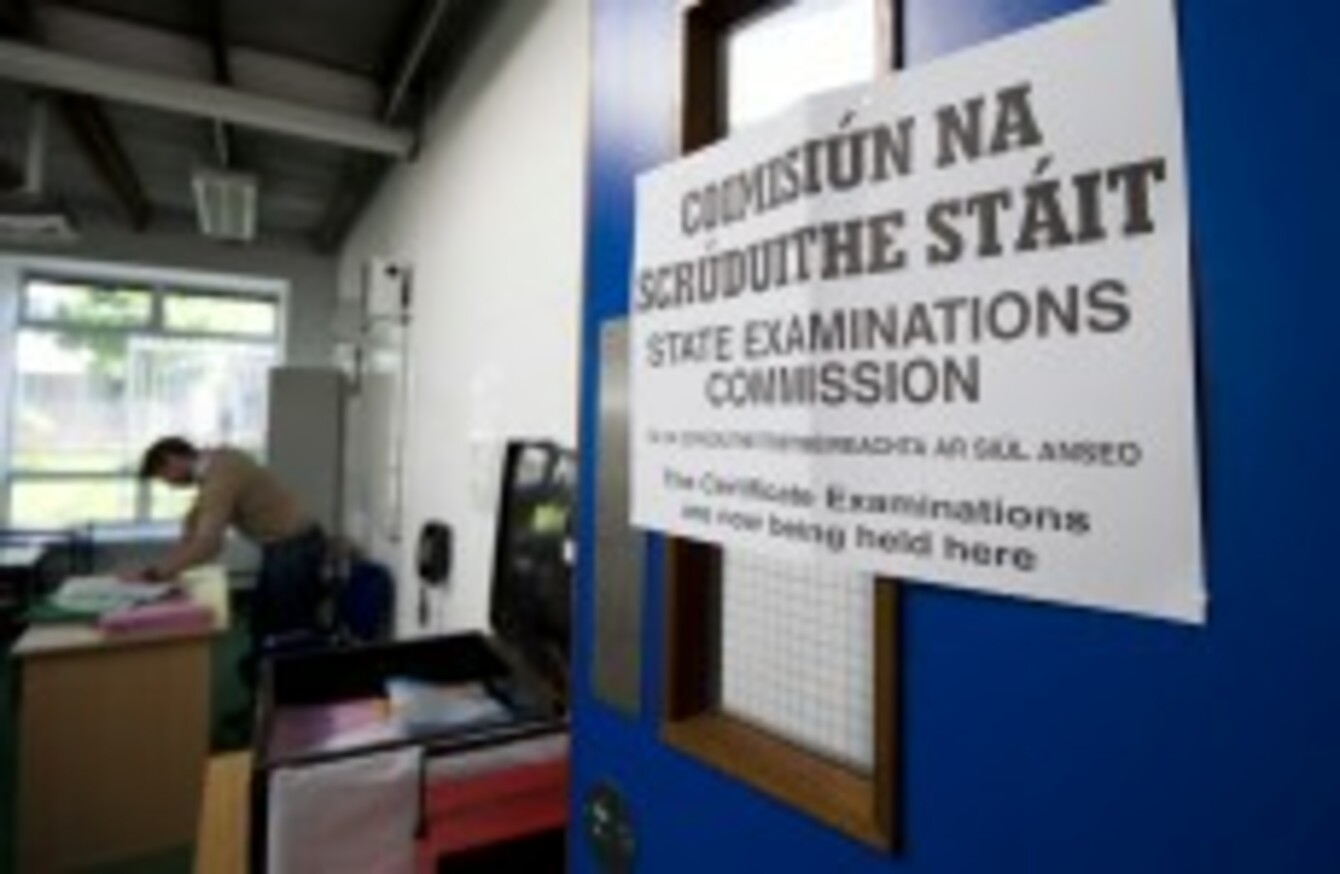 Image: Laura Hutton/Photocall Ireland
Image: Laura Hutton/Photocall Ireland
THE STATES EXAMINATIONS Commission hired 1,049 retired teachers to ensure exam halls are adequately staffed this year, despite its stated wish to recruit unemployed and underemployed teachers for superintendent roles.
The jobs are filled by the SEC following public advertisement but this year the body was explicit in its promise to prioritise applications from non-permanent teachers, including the unemployed and substitutes.
Of the 4,861 superintendents hired, 1,049 are retired teachers but just 250 are unemployed. A further 766 are classified as non-permanent, substitute teachers.
According to the SEC, just 14 applications from unemployed or substitute teachers were not successful.
"Those in these categories not appointed to date may not otherwise have met the terms and conditions for appointment (e.g. registration with the Teaching Council) in which case they were ineligible for appointment.  Alternatively, their application may have been received late in which case they would only be included on a reserve panel," the body told TheJournal.ie.
Although the provisional figures compare favourably to last year (when 1,311 retired teachers were taken back, while just 726 non-permanent teachers were hired), there is still dismay among some young teachers who failed to obtain the post.
One Galway-based teacher told TheJournal.ie his application was unsuccessful but that he had been placed on a 'replacement panel' and therefore must have fulfilled the conditions for appointment. He is registered with the Teaching Council and returned the application ahead of the deadline.
"I was told the number of applicants was so high that I was put onto a panel. I don't see why a retired teacher was given priority."
The young teacher, who says five of his non-permanent colleagues had the same experience with their applications, works across two schools, both of which had retired teachers working in the exam centres this week.
It adds to the financial woes of underemployed teachers who can work for as little as three hours pay a week, he claims.
"My pay was supplemented last year with supervision and substitution but that has been taken away now. And we can't get the dole as we are receiving a small amount from our employer."
For many substitute teachers, that small amount is between €60 and €70 per week.
In a statement, the SEC said the work is traditionally offered to second-level teachers as they are considered to have the required skill set, including classroom management capabilities.
"The SEC has a long-standing policy of prioritising applications from non-permanent teachers (i.e. unemployed teachers; substitute teachers) provided the applicant meets the conditions for appointment. For the 2013 examinations the SEC has made this policy more explicit by including information on our website and in an e-mail sent to schools."
Teachers' union ASTI believes priority should be given to unemployed teachers, part-time and fixed-term teachers and serving teachers.
"We have stated this position repeatedly to the SEC," it said in a statement to TheJournal.ie.