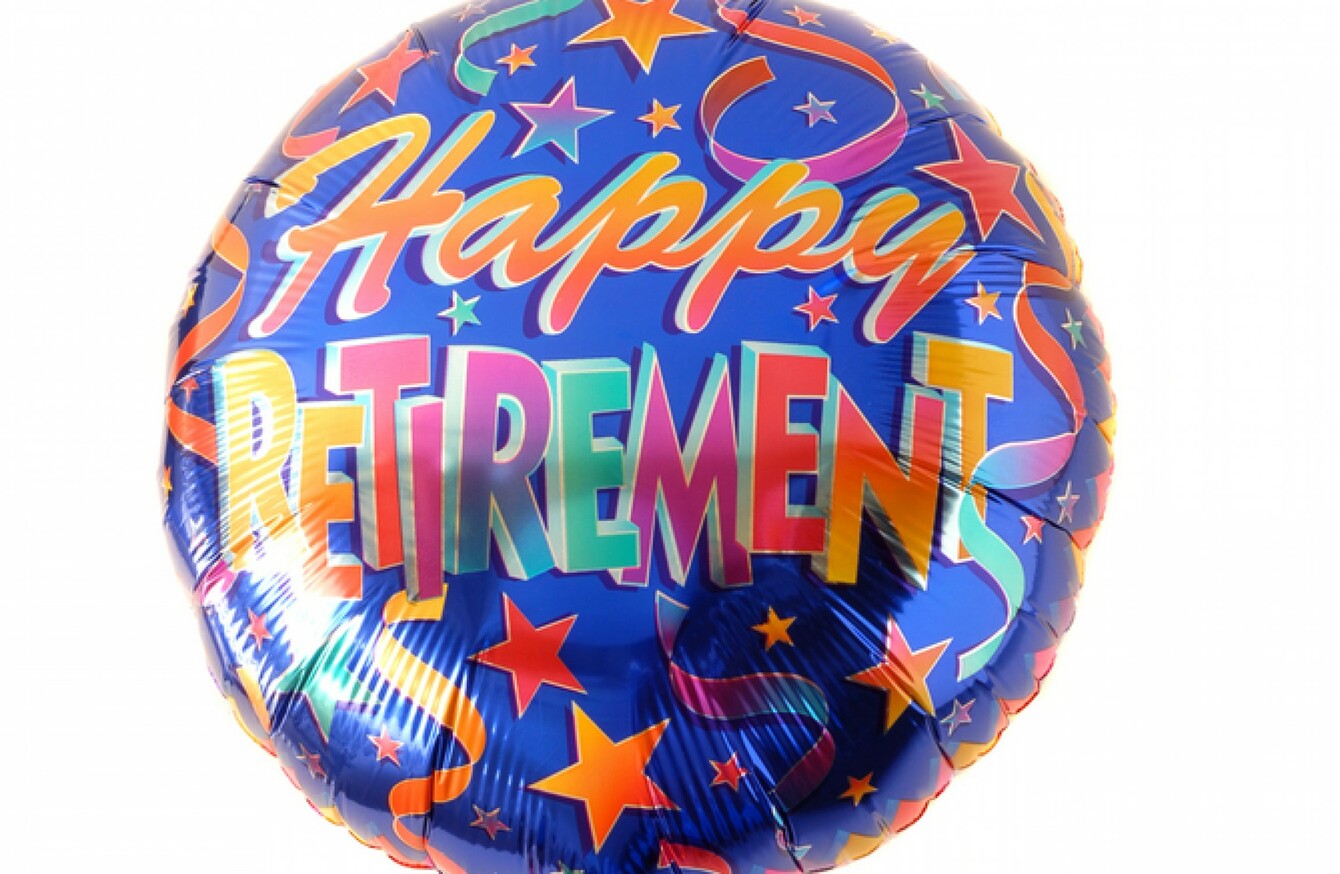 Image: Shutterstock/David P. Smith
Image: Shutterstock/David P. Smith
A SINN FÉIN bill debated this week would abolish the mandatory retirement age.
The bill, the Employment Equality (Abolition of Mandatory Retirement Age) Bill 2016 is being brought forward by deputies John Brady and Denise Mitchell and was debated on Thursday night in the Dáil.
It has received widespread welcome from older people's groups.
Age Action pointed out that similar legislation proposed by former TD Anne Ferris received cross-party backing in 2015 and urged all parties to support older workers.
Justin Moran, Head of Advocacy and Communications at Age Action, said: "Mandatory retirement is simply age discrimination, forcing someone out of a job because they've reached some arbitrary age set by their employer.
"People retiring today are expected, on average, to live 20 years or more. The number of people aged over 65 is going to almost treble in the next thirty years.
"If someone wants to work and can do the job, why should they be forced out because they turn 65?"
A briefing paper published by Age Action late last year explains EU employment law forbids discrimination on the basis of age but a loophole allows Member States to treat workers differently if justified by a 'legitimate aim'.
Peter Kavanagh of Active Retirement called the loophole "glaring".
Retirement should be all about choice, and no employer should have the right to tell a worker they are less able to do their job because they have reached a certain birthday. Some people want to retire at 65, or earlier, and that's really positive. They should be supported to do so. For those who feel able to stay on in work and who want to for financial or social reasons, they should equally be supported to stay in the work force at least until pensionable age, if not beyond.
Brady said the bill "seeks to put an end to this discrimination and give workers choice when it comes to their retirement" and says it will address a major pensions issue.
"This bill will also address two major pension issues. It will end the current practice of those forced to sign on for jobseekers payments at 65 for one year until they are eligible for the State Pension at 66. It will give people who have insufficient contributions for the State Pension an opportunity to continue at work to make up the additional contributions to avoid a reduced pension if they so wish."