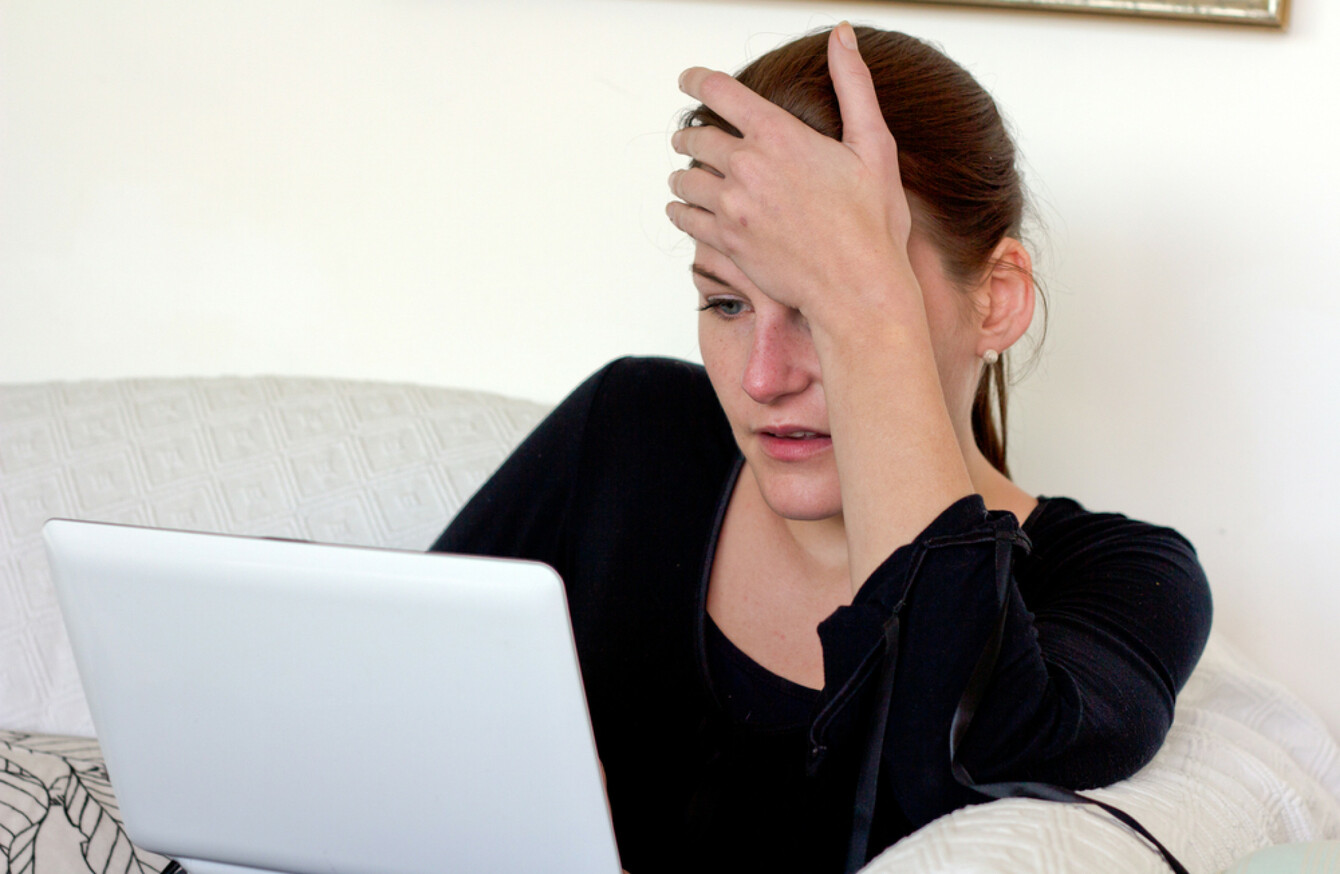 Image: Shutterstock/DWaschnig
Image: Shutterstock/DWaschnig
IRELAND IS BEHIND the times when it comes to dealing with the issue of 'revenge porn', according to Labour leader Brendan Howlin.
The Wexford TD said Irish laws covering so-called revenge porn – the posting of sexually explicit images of a person online without their consent – are not adequate, which is why his party are bringing forward their own Bill to tackle the issue.
The Harassment, Harmful Communications and Related Offences Bill, which provides for a six-month prison sentence upon conviction, will be debated in the Dáil this evening.
The Bill is based on a Law Reform Commission report which recommends the outlawing of two kinds of incidents: one which forbids the posting online of intimate images without consent, the other which will prevent secretly filming or photographing private areas of a person, also known as 'upskirting' and 'down-blousing'.
Howlin said one of the aspects of modern life is the increase in instances in which private images taken while in an intimate relationship are posted online when a relationship breaks down.
"They use images gathered during that relationship to harm their former partner by posting intimate, lewd images that were meant for an intimate couple online. It is totally unacceptable," he said, adding that such an act would be outlawed under their proposed legislation.
"We are behind other countries. Other countries like the UK, Australia, New Zealand are well advanced of us, they have enacted such laws, and there have been convictions already in the UK against actions that are not illegal in this country  – that is not acceptable," said Howlin.
Legislation in other countries 
After a number of highly-publicised incidents of images of women being disseminated on the internet, England included a provision in its Criminal Justice Bill 2015 making it a specific crime.
Canada, parts of the United States, Japan and others all have specific laws to do with making the posting of 'revenge porn' a criminal offence.
Last year, one woman told RTÉ's Today with Sean O'Rourke, about how her ex-boyfriend posted sexually explicit images and videos on a website after their break-up.
I was completely shocked and disgusted and I had to go to the guards about it, who were absolutely incredible but as we found out there was no law in place to protect people like myself from this kind of act.
Howlin believes convictions could be secured here in Ireland. The British Crown Prosecution Service recently reported that there had been more than 200 convictions across 2015/16.
As it stands, victims have no recourse "because the law isn't there to protect them," said the Labour leader.
The proposed legislation also seeks to modernise existing harassment laws to cover modern technology and social media and aims to bring existing regulation up to date by broadening the legal definition of communication, to include all electronic, written and spoken word, including for example, an iMessage, Whatsapp or Facebook message, and a tweet or social media post.
"It seeks to protect against online harassment by covering against the persistent communication about someone as well as directly to that person, which is often the case when it comes to cyber-bullying," he said, highlighting that the governing law in this area dates back to 1951 and was designed in an era of postal communications.
"It is totally out of sync with a tech savvy country, so we need to update the law quickly," he added.
Addressing criticisms that this Bill targets free speech, Howlin said he wanted to be clear that it is not aimed at curtailing people's rights to protest or criticise.
"Importantly, the Bill makes it clear that it is not to be interpreted as altering the law so as to prohibit or unduly restrict the exercise of the rights of peaceable assembly or peaceful picketing, or any other constitutional right.
"Free speech should remain just that. But harassment, stalking, and aggravated online bullying are not expressions of freedom – they are attacks on it."
Digital Safety Officer 
On the issue of establishing a Digital Safety Officer to hold social media companies to account in terms of monitoring its platforms, Howlin said it could not be included in tonight's Bill as opposition parties are not allowed to put forward ideas that would bring a cost on the State.
However, he said it could be included perhaps at Committee Stage, should the Bill progress.
Taoiseach Leo Varadkar told the Dáil today that he is not opposed to the idea, but acknowledged that policing the internet has its difficulties.