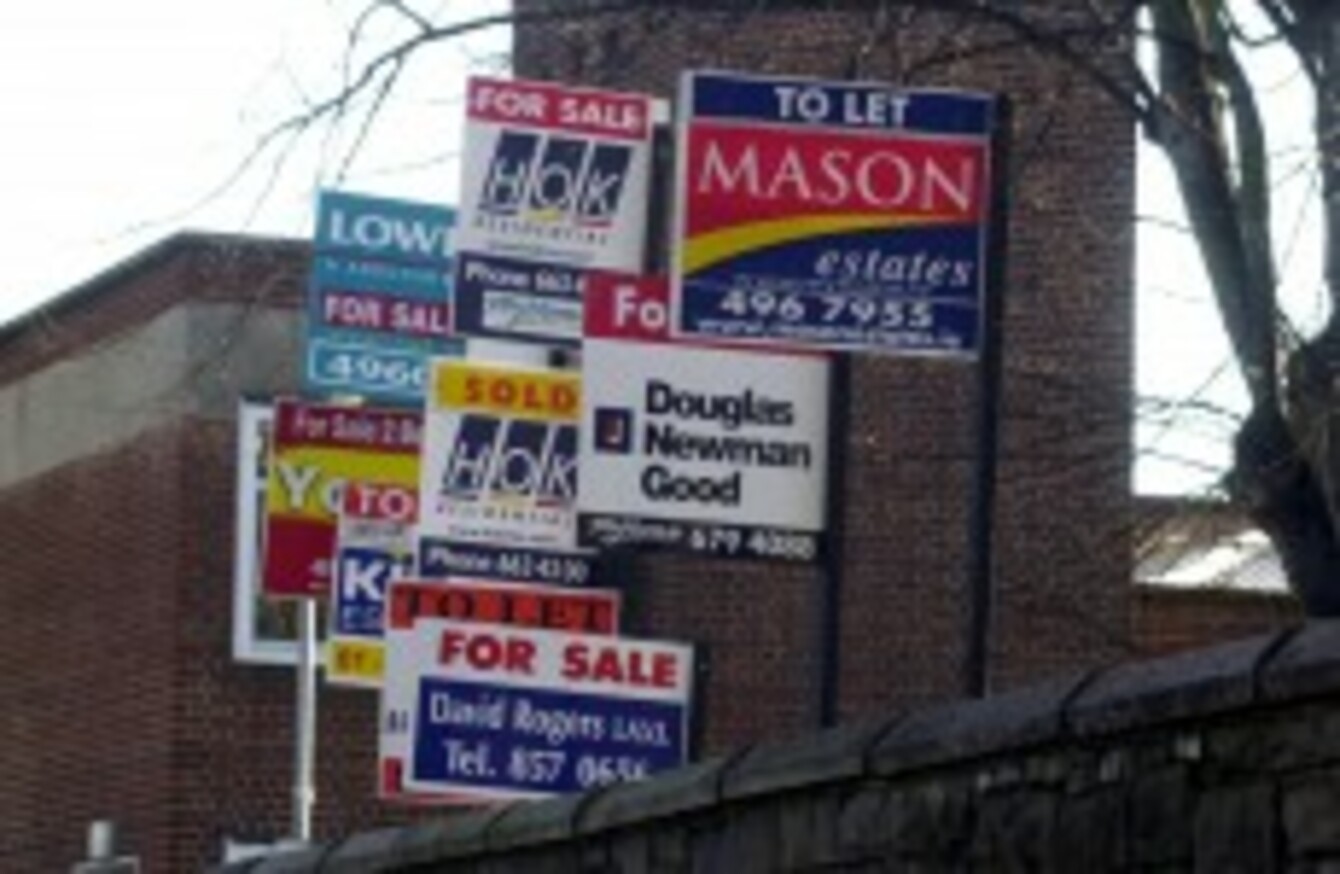 Image: Eamonn Farrell/Photocall Ireland
Image: Eamonn Farrell/Photocall Ireland
REVENUE HAS SAID that it will waive the Capital Acquisitions Tax (CAT) for property-owners in arrears if they come to an arrangement with their bank to sell for less than they originally paid and have the bank write off the balance.
Under CAT legislation, the write-off, or debt forgiveness, would normally be considered as a gift from the bank, with the property-owner then faced with a potential tax rate of 33 per cent on the balance.
However an ebrief from the Revenue Commissioners last week provides that in these instances, Revenue's approach will not be that the financial institution made a gift of any sort.
For example, an person who bought an apartment for €300,000 in 2008, borrowing €250,000 on interest only terms could now sell it, with the bank's consent, for €140,000. The borrower would agree to pay an on-going payment of say €500 for 5 to 7 years and the bank would write-off the €80,000 balance. Under this new rule, a CAT charge will not arise and the borrower will not incur an extra debt to pay to Revenue.
Recent figures show that the proportion of buy-to-let mortgages in arrears stood at 18.9 per cent and tax experts Taxback.com was that the ruling will be welcomed by many struggling mortgage holders in this situation.
"We believe that this update could apply to a significant number of individuals with buy-to-let properties that they must sell as they cannot afford the repayments and therefore must agree upon terms with the bank," said Christine Kelly of Taxback.com.