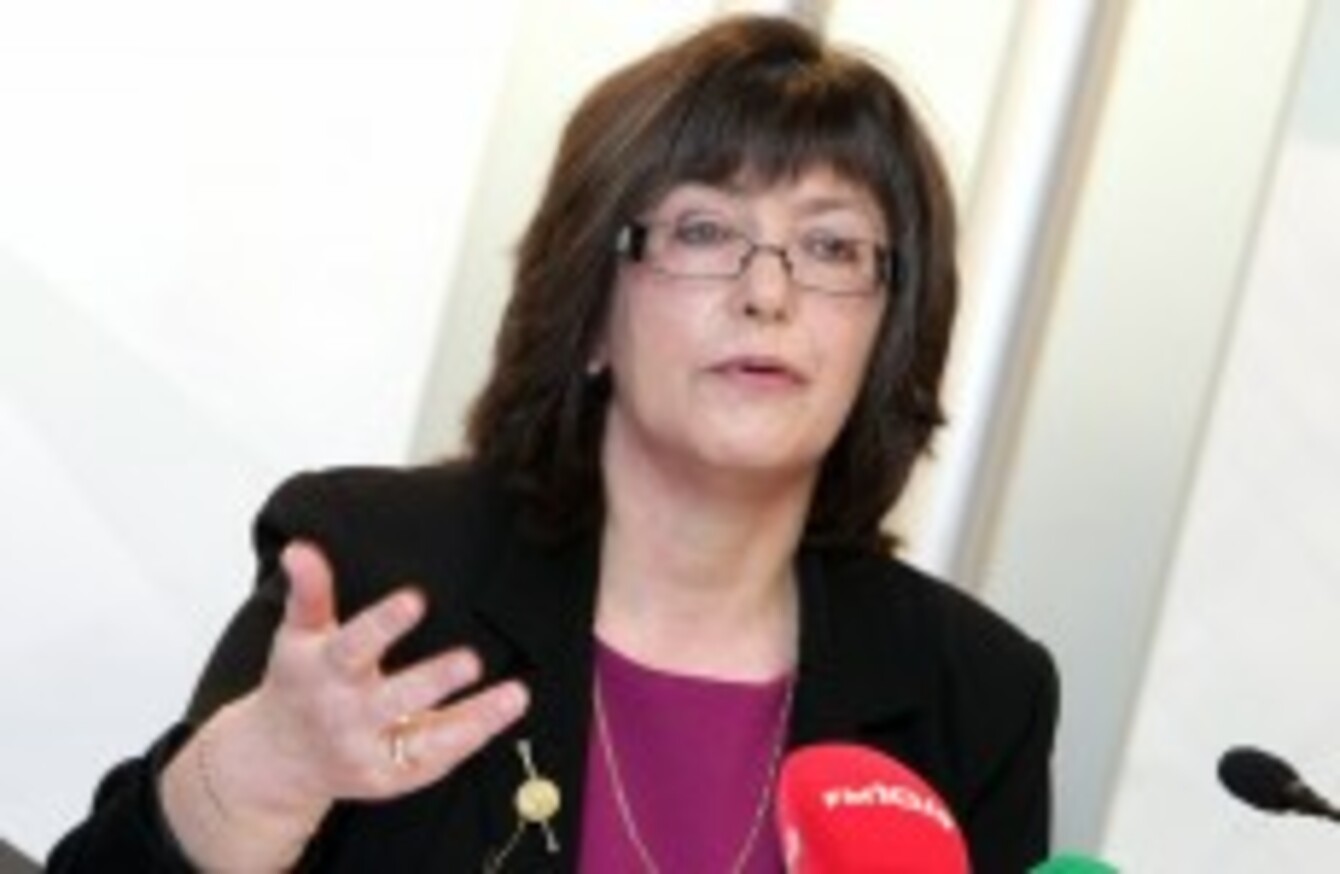 Revenue Chairperson Josephine Feehily
Image: Photocall Ireland
Revenue Chairperson Josephine Feehily
Image: Photocall Ireland
THE CHAIRPERSON OF the Revenue Commissioners is likely to face tough questions from TDs and Senators over the recent controversy surrounding the property tax at an Oireachtas Committee today.
Josephine Feehily will appear before the Oireachtas Finance Committee at 3pm to face questions about the "confusion and concern" raised by letters Revenue sent to some homeowners last month, asking them to specify how they intend to pay the tax next year.
In come cases payment options such as using a credit or debit card require a property owner to make the payment for 2014 immediately. This has led to concern among homeowners who have already paid a half-year of the new tax for 2013 earlier this year.
Revenue has stressed that there are several options for homeowners who want to pay the tax for next year, most of which do not involve paying anything until next year.
Yesterday it extended the deadline for homeowners who received letters to file their paper returns to 14 November. Those who received letters and wish to complete the process online have until 27 November.
TDs and Senators are likely to tease out various matters with the Feehily today with committee chairman and Labour TD Ciaran Lynch saying yesterday: "There has been much confusion and concern in relation to letters sent to households for next year's property tax with ambiguity around the various payment options offered and deadline for payment.
He said that the meeting today "should allow for the existing concerns and ambiguities to be cleared up in time for the new deadline".
"It is also a chance for the Committee to discuss the structure, timing and operation of the scheme and raise the issue of Revenue's customer service on the issue," he added.
Proceedings get under way in Committee Room 3 at 3pm and proceedings can be watched live here. If viewing on a mobile device, click here.
Separately, Fianna Fáil yesterday published an amendment to the local property tax legislation that would provide that no payment be deducted from a property owner until the year in which the tax falls due.
The party's finance spokesperson Michael McGrath called on the government to implement his amendment, saying it would save a repeat of "this year's debacle all over again".