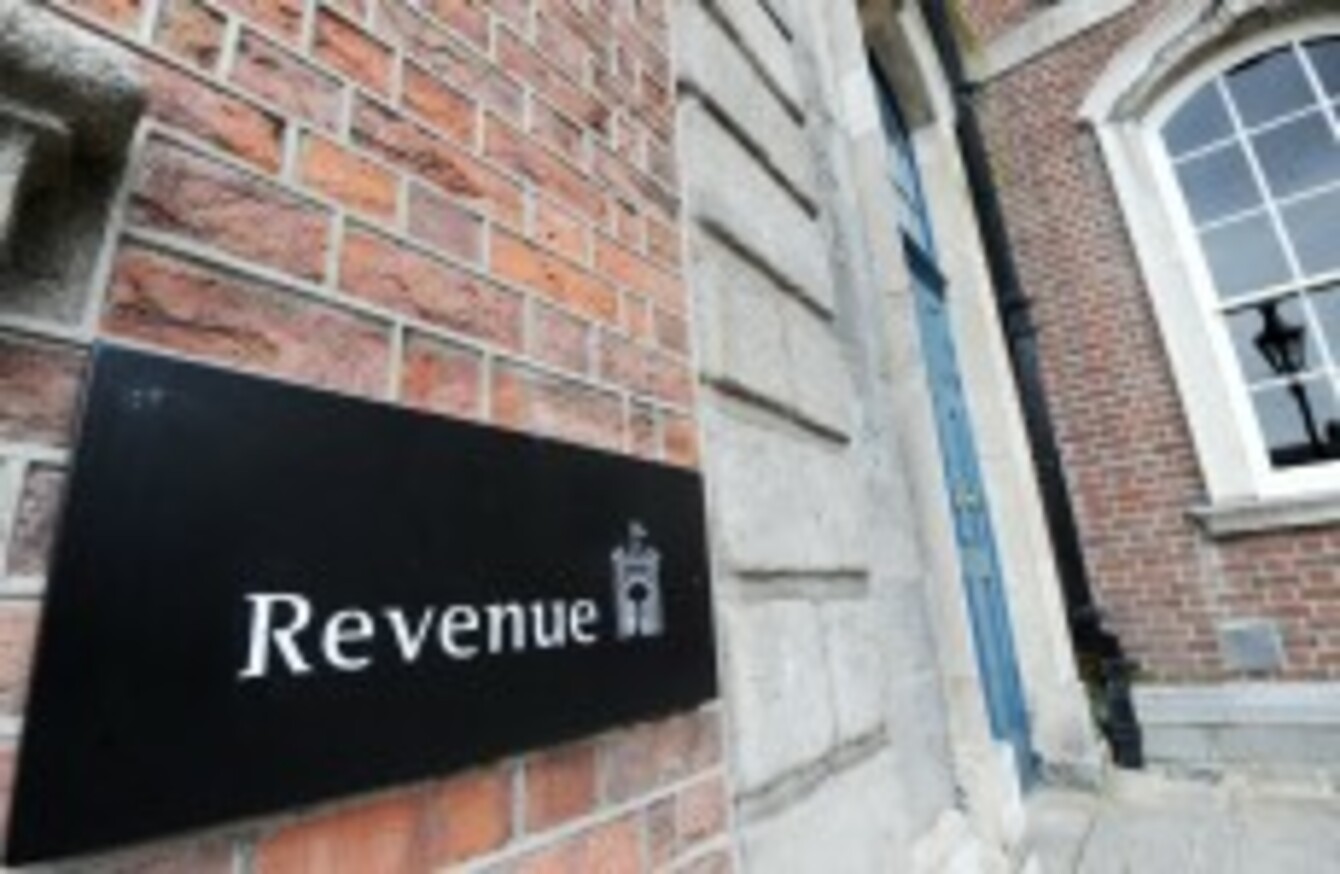 Image: Laura Hutton/Photocall Ireland
Image: Laura Hutton/Photocall Ireland
ALMOST 2,500 PEOPLE were convicted of crimes detected by Revenue in 2012, according to figures released this evening.
The single biggest offence was non-filing of tax returns – including income tax, VAT, P35s and corporation tax – which accounted for 1,880 prosecutions across the twelve months.
A total of 25 people were convicted for serious evasion of tax, while a further 25 were prosecuted for serious customs evasion.
Offences involving marked mineral oil, excise licences and anti-fraud made up a further 502 convictions in 2012.
In its annual report for 2012, Revenue also disclosed details about the number of phone calls it received in 2012, the value of illegal cigarettes, drugs and alcohol seized by customs officials, and details about its own budget for the year.
Cigarettes, alcohol, drugs and counterfeit goods
Revenue officials seized a total of €49.3 million worth of drugs in 2012. Cocaine and heroin made up the vast majority of the drug seizures, accounting for €33 million worth of seizures.
Just over €50 million worth of illegal tobacco was seized throughout the year, including 95.6 million cigarettes.
More than 32,000 litres of illegal alcohol was seized by Revenue officials, worth an estimated €0.7 million.
An estimated 400,000 counterfeit items were seized during the year. There was no figure available for the estimated worth of the goods.
Phone calls
More than 1.2 million phone calls to Revenue's 1890 PAYE phone line were answered in 2012
Separately, a further 464,000 calls were answered to the phone line dedicated to non-PAYE queries – making a total of 1.66 million calls over the year.
Interventions
An estimated €182 million was retrieved by Revenue by carrying out 4,687 comprehensive audits of individuals and businesses in 2012.
A further €176 million was retrieved through duty audits and transaction audits.
More than 370,000 assurance checks were carried out throughout the year, yielding €22.4 million.
Exchequer returns
Income tax made up close to half of the Exchequer tax returns for 2012, accounting for €15 billion out of a total of €36 billion.
VAT was the second-biggest contributor to Exchequer returns at €10 billion.
Corporation tax accounted for €4.21 billion.
Excise made up €4.7 billion while capital gains tax made up €414 million. Capital acquisitions tax accounted for €282 million while customs made up €250 million.
Investigations
Aside from the fifty convictions obtained for serious evasion of tax and customs, a further 89 investigations – all except three of them involving tax – are currently ongoing.
Three cases are currently being considered by the DPP, while 21 cases have had directions issued by the DPP but no court process has been initiated yet.
37 cases – 24 of them involving customs, 13 involving tax – are currently before the courts.