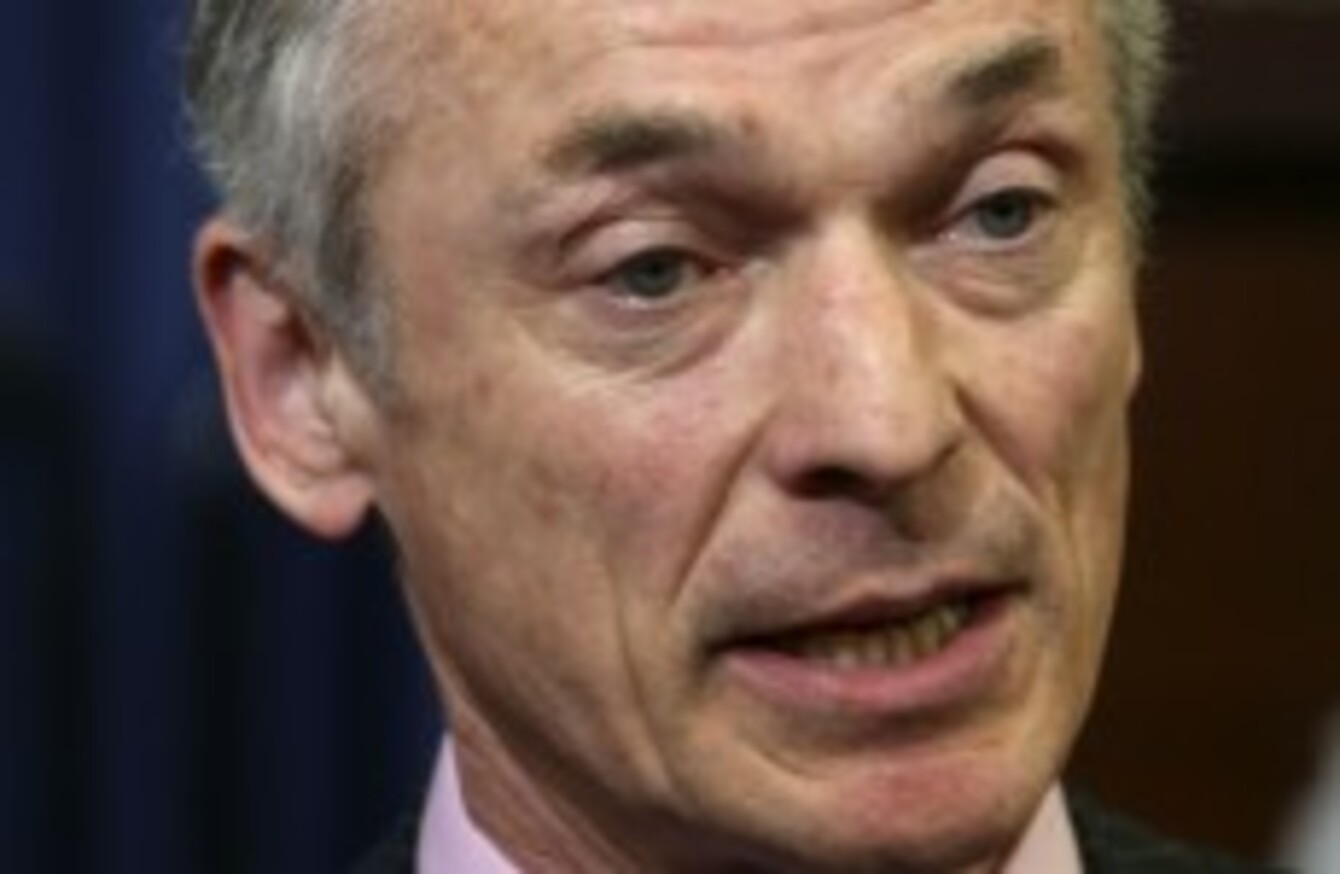 Richard Bruton
Image: Sam Boal/Photocall Ireland
Richard Bruton
Image: Sam Boal/Photocall Ireland
JOBS MINISTER RICHARD Bruton has said that the "vast majority" of government departments' budgets for next year have been agreed ahead of the Budget 2014 announcement next week.
Speaking on RTÉ's Morning Ireland, Bruton said that the final elements of the Budget have still to be determined as he prepares for today's Cabinet meeting and another on Sunday before Tuesday's announcement.
He said: "I think every Budget that I've participated in there's always going to be difficulties over the last few hundred million. That's the nature of these things, that there's always difficult issues to be teased out."
The Fine Gael TD said that this year was no different to any other year and said the objective was to make the Budget as fair as possible.
He continued: "The vast majority of budgets are confirmed but clearly the final elements of a budget, both in terms of what discretionary opportunities there are for government to introduce new initiatives that could support employment, that's still in place and we obviously have ideas that we're talking to the key ministers about."
Bruton was on the programme to discuss a new law he plans to introduce in the coming months to provide a fast-track examinership process for small businesses.
Earlier, Taoiseach Enda Kenny told reporters on his way into government buildings for this morning's meeting that "we've a lot of things to do".
He said that ministers would strive to make the the measures the "fairest and most equitable budget that we can" but warned that there are "some very tough decisions to be made".