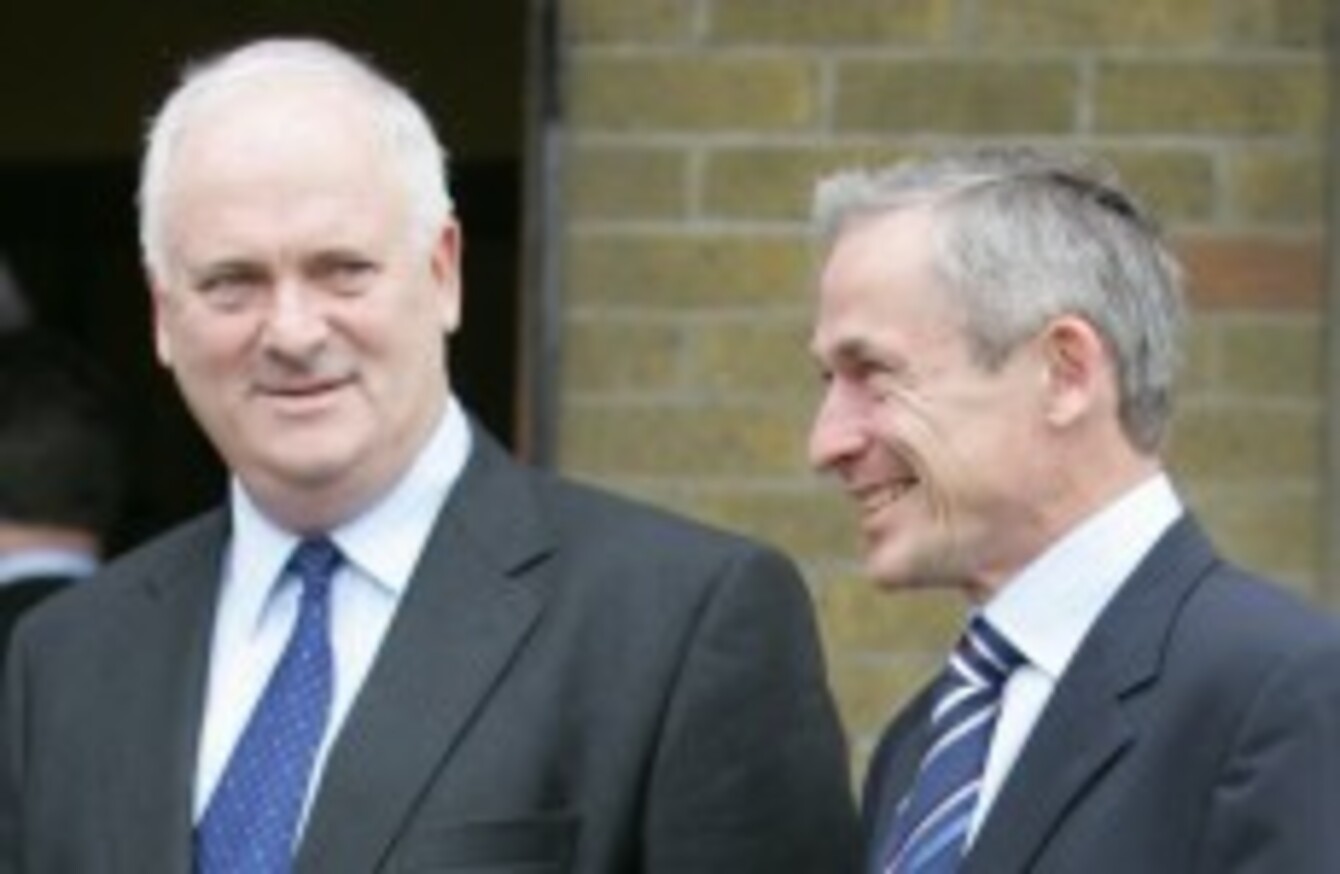 John Bruton and Richard Bruton (File photo)
Image: Leon Farrell/Photocall Ireland
John Bruton and Richard Bruton (File photo)
Image: Leon Farrell/Photocall Ireland
RICHARD BRUTON HAS said that former taoiseach John Bruton is entitled to his views and would not comment on whether his brother has been unhelpful to the government in recent weeks.
John Bruton has made headlines in recent weeks for his comments that the 1916 Rising leaders "made a mistake" and regarding newly-unearthed remarks about bankers being unfairly blamed for austerity.
"I wouldn't propose to comment on what any former politician chooses to say," the Jobs Minister told reporters in Dublin today.
"We have a free country in which people make their views known and I certainly wouldn't comment."
Bruton, who is John's younger brother, said that while reckless banking had caused Ireland's economic problems there had been other reasons for the collapse.
These included an excessive reliance on a property sector, poor regulatory regimes, and a political culture that "sucked us along a road that led to some of the problems we've faced", he said. 
Bruton added: "So I'm not going to comment on an individual former politicians – be they blood relatives or not."
Pressed on whether he agreed with John Bruton's views about the actions of the Easter Rising leaders, Bruton maintained that he was not going to comment on the matter, insisting that "everyone is free to express their views on these issues".
He said the former Fine Gael leader has had "long-held views about some of these issues and he is entitled, as every other citizen is, to express their views".
"I am not going to be drawn into comment, even positively or adversely, on his comments," he added.