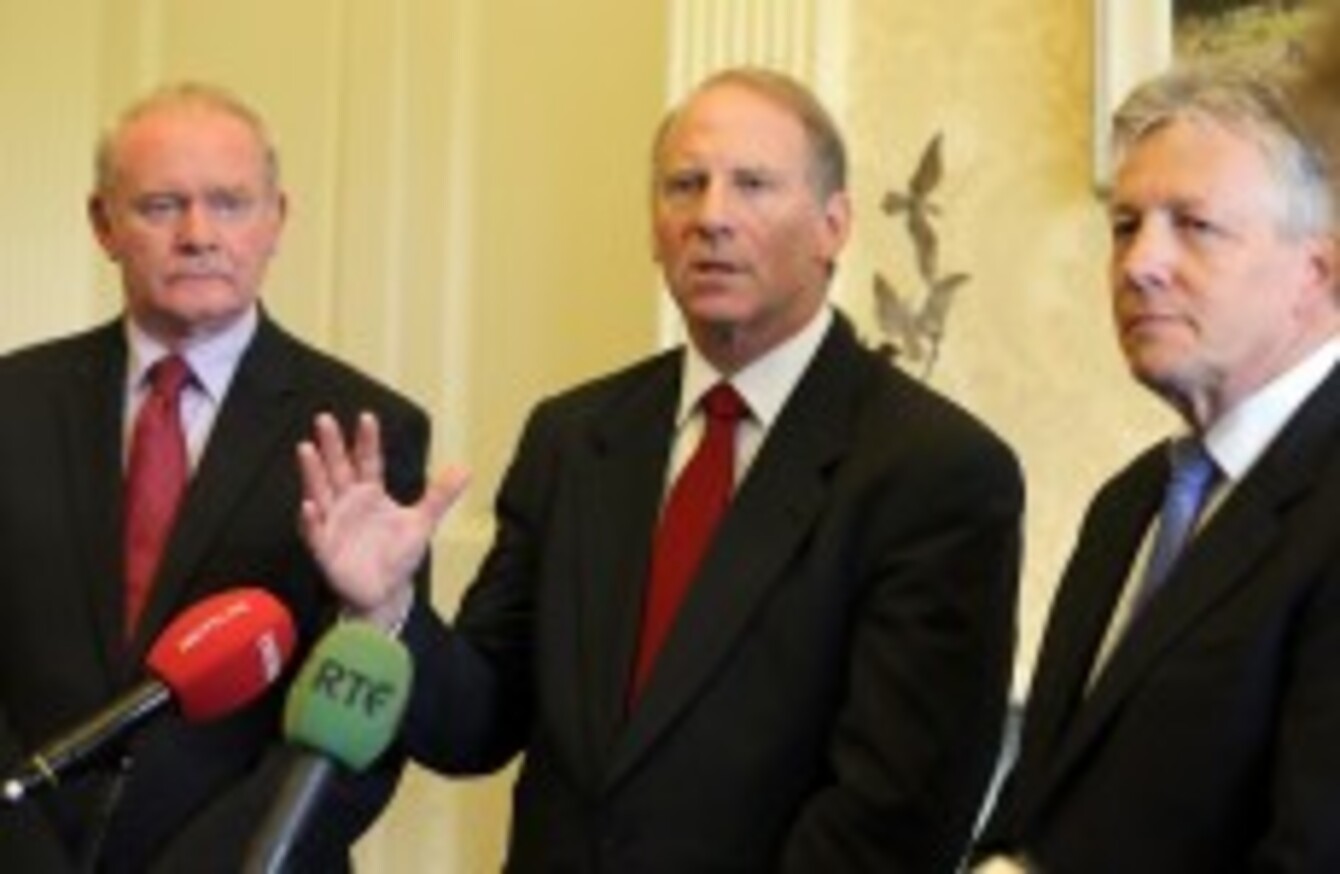 Richard Haass (centre) with Deputy First Minister Martin McGuinness (left) and and First Minister Peter Robinson (right)
Image: Paul Faith/PA
Richard Haass (centre) with Deputy First Minister Martin McGuinness (left) and and First Minister Peter Robinson (right)
Image: Paul Faith/PA
US DIPLOMAT RICHARD Haass will arrive in Belfast today and begin his work tackling some of the most divisible issues affecting Northern Ireland and attempting to come up with solutions supported by all parties.
Haass has been asked to chair the 'All-Party-Panel' negotiations among the five parties represented in the Northern Ireland Executive.
He will meet with leaders from these parties in Belfast this afternoon.
The talks will focus on the most sensitive issues like parades, protests, flags and emblems and a set of recommendations supported by all parties is to be presented before the end of the year.
Haass served as the lead US government official in support of the Northern Ireland peace provess from 2001 to 2003 and was the first choice of the five main political parties to serve as chair of the panel.